Vegan Chocolate Buckwheat Waffles
Vegan Chocolate Buckwheat Waffles
Deliciousness in every bite! Minimal ingredients and gluten free.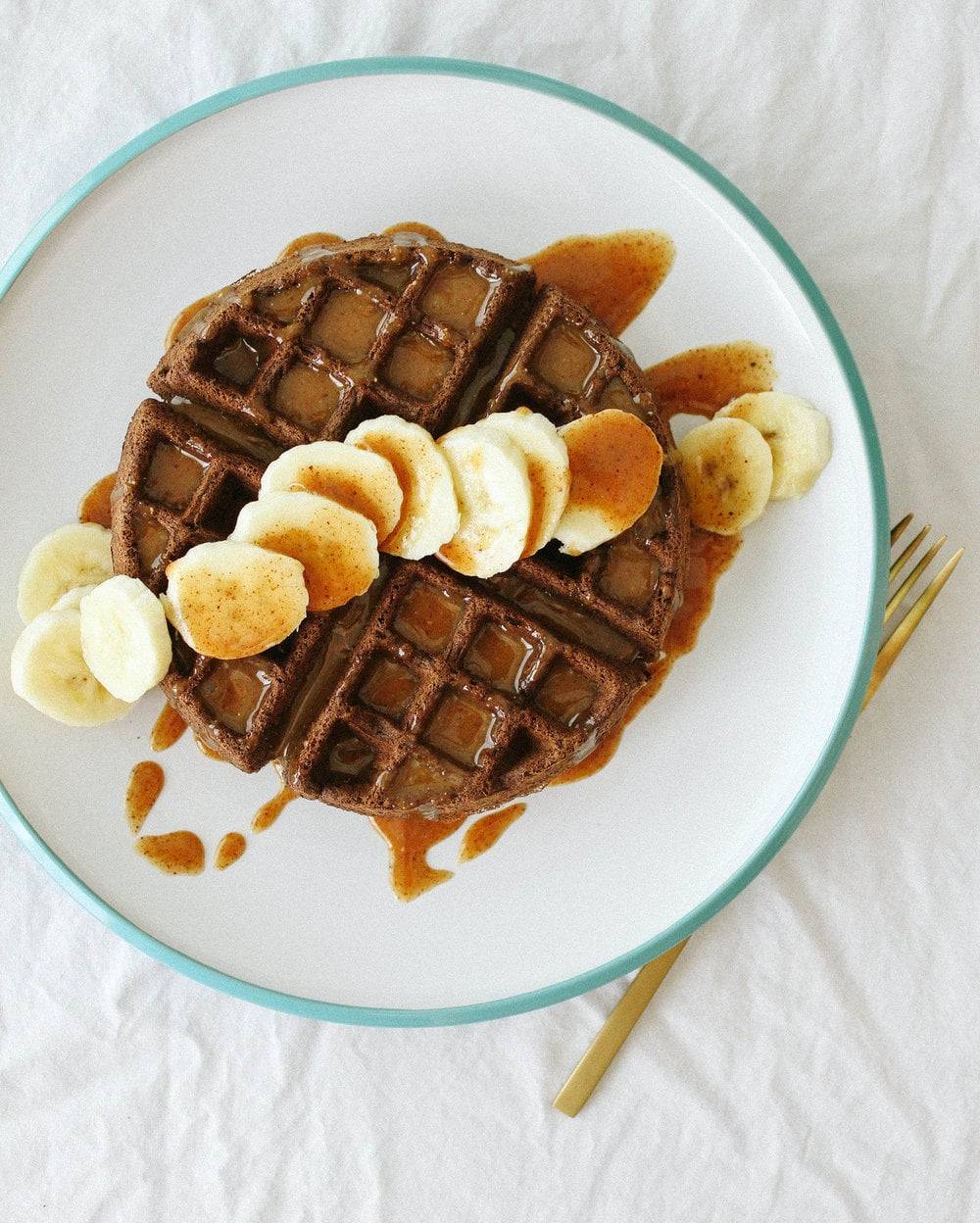 Vegan Chocolate Buckwheat Waffles + Nut Butter Maple Syrup = pure love! These vegan chocolate buckwheat waffles cook up crispy on the outside, with an almost cake like center. The chocolate is subtle and pairs well with the nuttiness of the buckwheat flour, creating a nice balance. Fresh banana slices will add a touch of freshness, and the nut butter syrup will tie everything together with its decadence and richness.
1 1/2 cup

s buckwheat flour

1/2 cup

organic raw cocoa powder

1/4 cup

organic pure cane or coconut sugar

1 tablespoon

baking powder

1 teaspoon

cinnamon, optional

1/2 teaspoon

mineral salt

1 2/3 cup

unsweetened almond milk, or milk of choice

1/4 cup

light flavored olive oil or coconut oil

1 teaspoon

vanilla, optional
Maple Nut Butter Syrup (serves 2)
4 tablespoon

s almond butter or nut butter of choice

4 tablespoon

s pure maple syrup

2 tablespoon

s water, + more as needed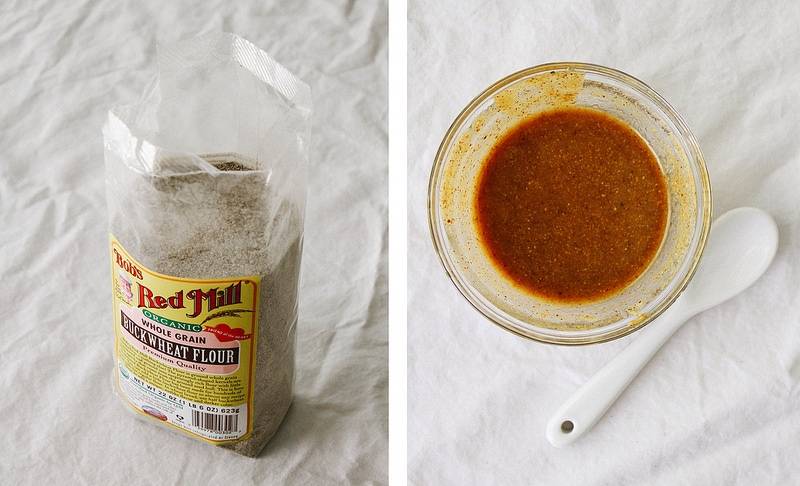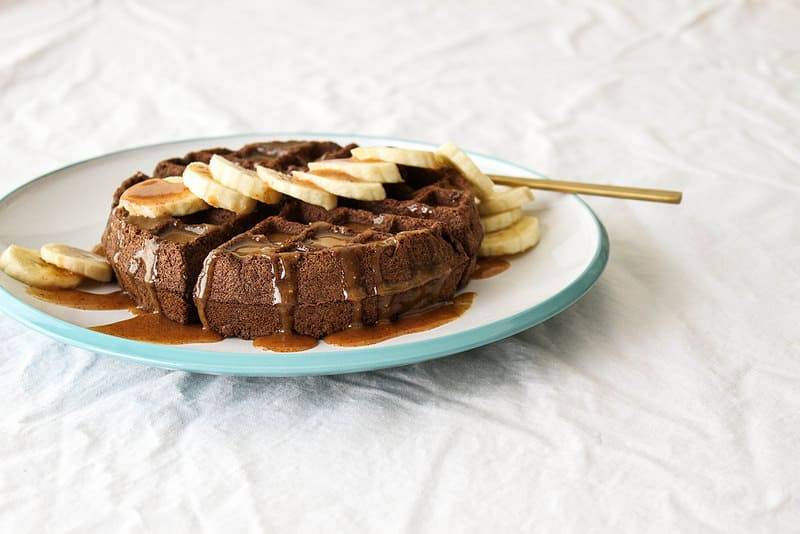 First, mix your nut butter syrup. Combine ingredients in a small bowl and stir until smooth. For thinner syrup use more water. Set aside.
Preheat waffle maker to manufacturer's instructions.
In medium size bowl, combine the flour, cocoa, sugar, baking powder, salt. Add nut milk, oil and vanilla, mix until combined.
Pour batter on to waffle iron, close and cook about 3 – 4 minutes (or according to your waffle makers instructions). Gently remove waffles and serve right away. You can also keep waffles warm in a preheated oven at 200 degrees F., keep waffles on a cookie sheet until all waffles are ready.
Serve with the maple nut butter syrup and sliced bananas.
Store any leftovers in the refrigerator or freezer. If freezing, when ready to use let thaw. Toast your waffle and you're all set.
Makes 2 extra large waffles (the size shown here) or 6 – 8 smaller ones.
---
If you happen to have leftovers, they store well in the refrigerator or freezer, and can be reheated when ready to serve. And, If you don't have a waffle maker handy, you can use this recipe to make pancakes.
Made these this morning!! We are adapting to a less gluten filled life and these were delicious! My one year old gobbled them up with peanut butter smeared on them.
- Miami Food Network -
What else is there to love about these chocolate buckwheat waffles:
gluten free
dairy free
eggless
nutrient dense
&  so easy to make!