VALENTINE'S DAY STRAWBERRY CHEESECAKE SMOOTHIE
Valentine`s Day Strawberry Cheescake Smoothie
Show your love this Valentine's Day with a lower sugar, naturally high protein, 5-ingredient Strawberry Cheesecake Smoothie! (gluten-free)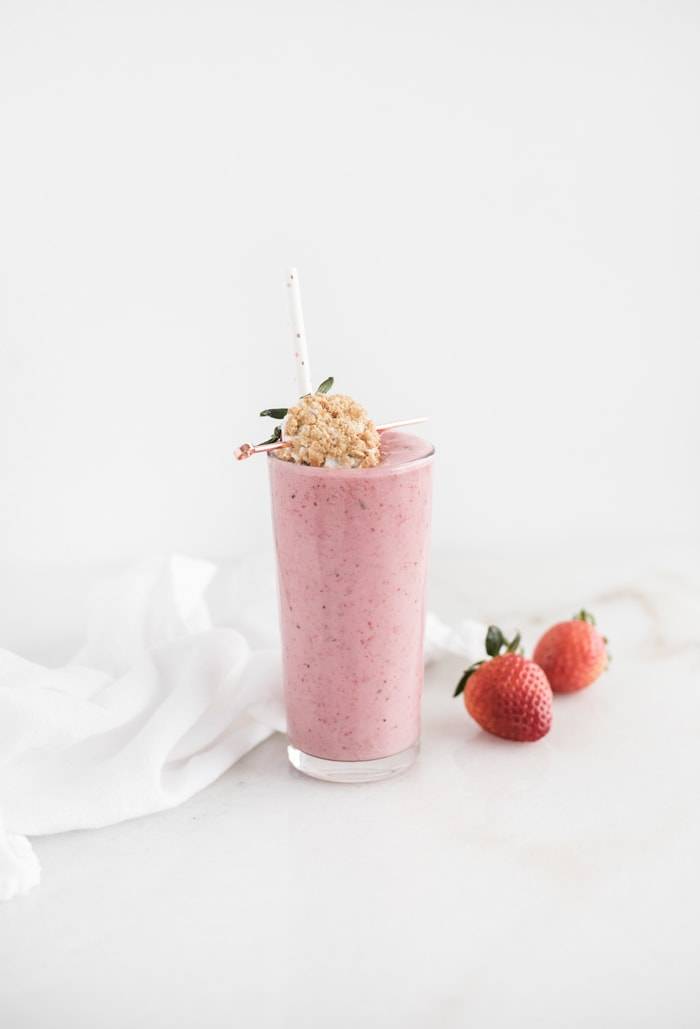 Valentine's Day is coming up! Whether you are a hopeless romantic who loves to celebrate with flowers and chocolate or could care less about the day, you can treat yourself to a delicious, healthier sweet treat this Valentine's Day with a lower-sugar, high protein strawberry cheesecake smoothie!
1 container (5.3 oz) strawberry Greek yogurt
1 cup frozen strawberries
1/3 cup milk of choice
1 tbsp fresh squeezed lemon juice
1 tbsp natural unsweetened cashew butter
For topping (optional): yogurt dipped strawberry, crumbled graham cracker (gluten-free if necessary)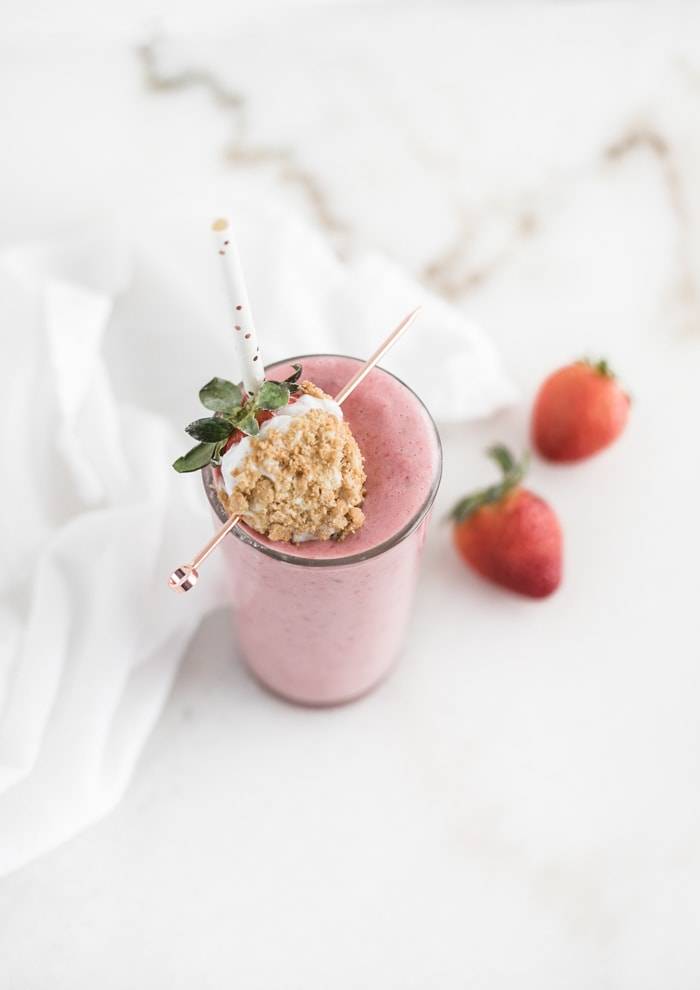 In a high-powered blender, combine yogurt, strawberries, milk, lemon juice and cashew butter. Blend until smooth.
Pour into a glass and top with graham cracker crumbs or a yogurt-dipped strawberry (optional). Enjoy!
---
To make a yogurt dipped strawberry, dip a fresh strawberry in vanilla or plain yogurt. Sprinkle with graham cracker crumbs and freeze for 5-10 minutes.
I think this is the perfect finish to a Valentine's Day meal!
- Miami Food Network -
If you're looking for a fun, nutritious start to your Valentine's Day morning, whip up this yummy strawberry cheesecake smoothie to share with your valentine…or to keep all to yourself!