Toasted Ravioli with Cheesy Marinara Sauce
Toasted Ravioli with Cheesy Marinara Sauce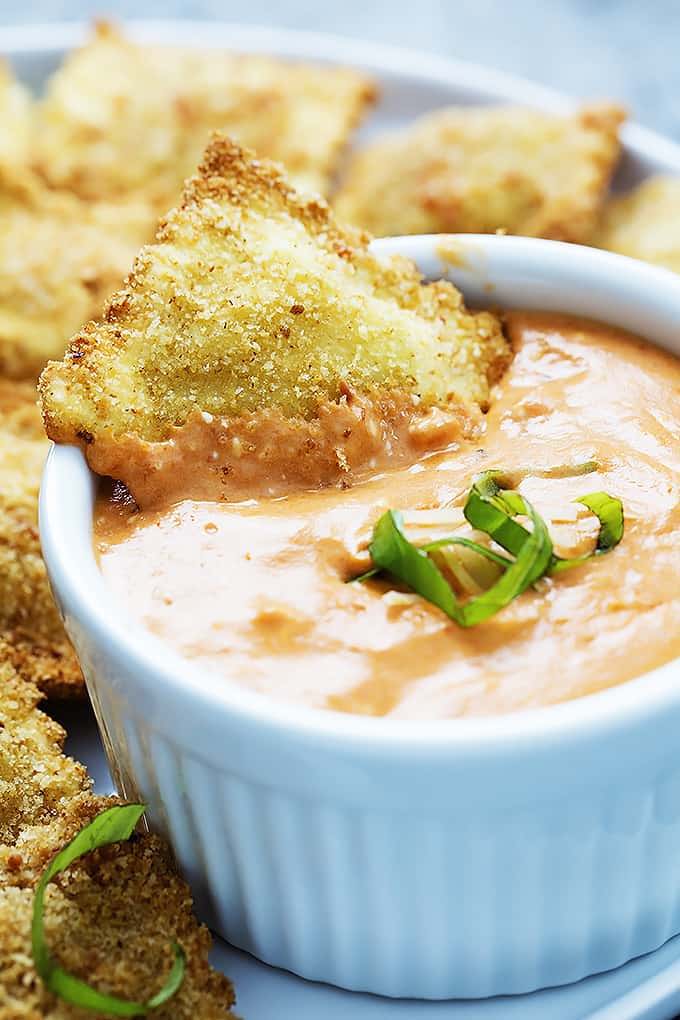 Lightly breaded cheese ravioli pasta, baked til crispy and served with creamy, cheesy marinara sauce!
1

 

9-ounce

 

package cheese ravioli

1/2

 

cup

 

Italian bread crumbs

1

 

egg

1

 

tablespoon

 

water or milk

1/2

 

cup

 

marinara sauce

2

 

ounces

 

cream cheese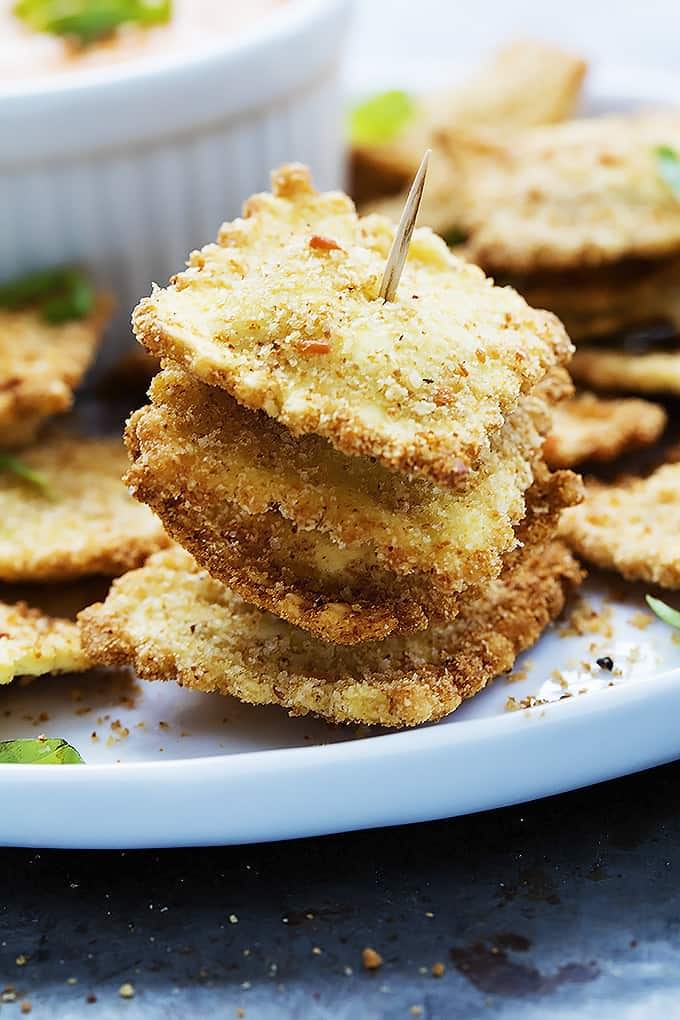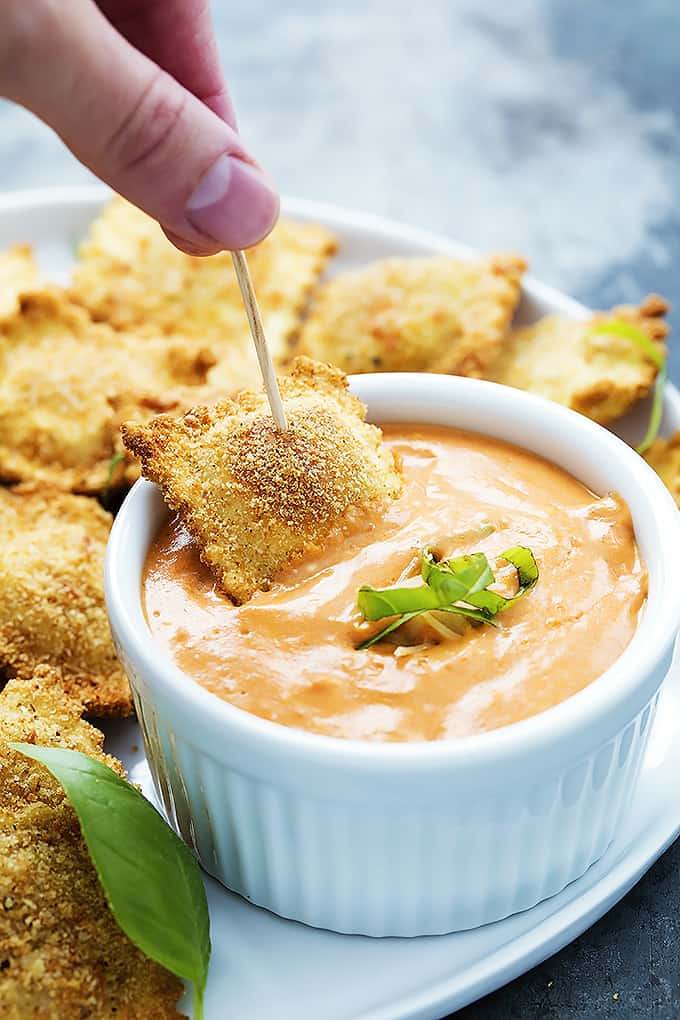 Preheat oven to 400 degrees. Grease a baking sheet and set aside. Prepare ravioli according to package's instructions. Drain and pat dry with a paper towel.

Place bread crumbs in a small bowl. Whisk together egg and water or milk in a second bowl.

Dip ravioli in the egg mixture, tossing to coat, then toss ravioli in the breadcrumbs to coat. Place on baking sheet. Spray lightly with cooking spray or olive oil mist.

Bake ravioli for 4-8 minutes until browned. While ravioli is baking, mix together cream cheese and marinara sauce. Serve sauce warm (you can heat it on the stove or in the microwave for a few seconds if needed) with toasted ravioli.
---
Serves 4 as an appetizer or 2 as a main dish.
OMG There is one thing that I like and that is toasted ravioli. This recipe is a winner with your sauce. Great combination.
- Miami Food Network -