The Ultimate Double Double Hatch Green Chile Cheeseburger
The Ultimate Double Double Hatch Green Chile Cheeseburger
A deluxe double patty cheeseburger with plenty of smoky and spicy fire roasted green chiles.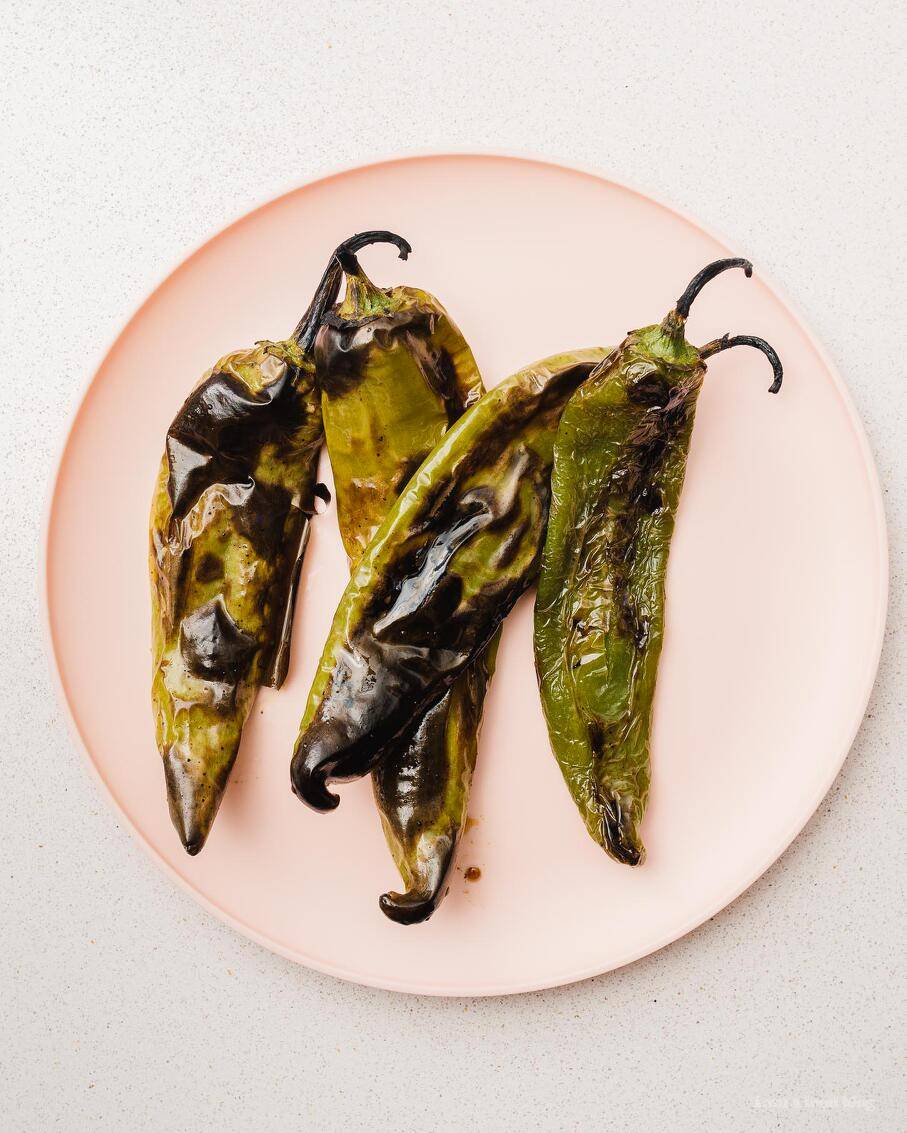 Is the green chile cheeseburger the best thing to eat in New Mexico?Green chile cheeseburgers, if you haven't had the pleasure of trying them are amazing. Really, they're regular cheeseburgers, but once you add the chopped fire roasted green chile on top, they're something else.  
1 - 2

Hatch green chiles

neutral oil

1

tbsp

butter

room temp

1

brioche burger bun

1/3

lbs

ground beef chuck

salt and freshly ground pepper

2

slices

American cheese

1

slice

tomato

1

leaf

green leaf lettuce

1-2

thin slices onion

mustard

to taste

mayo

to taste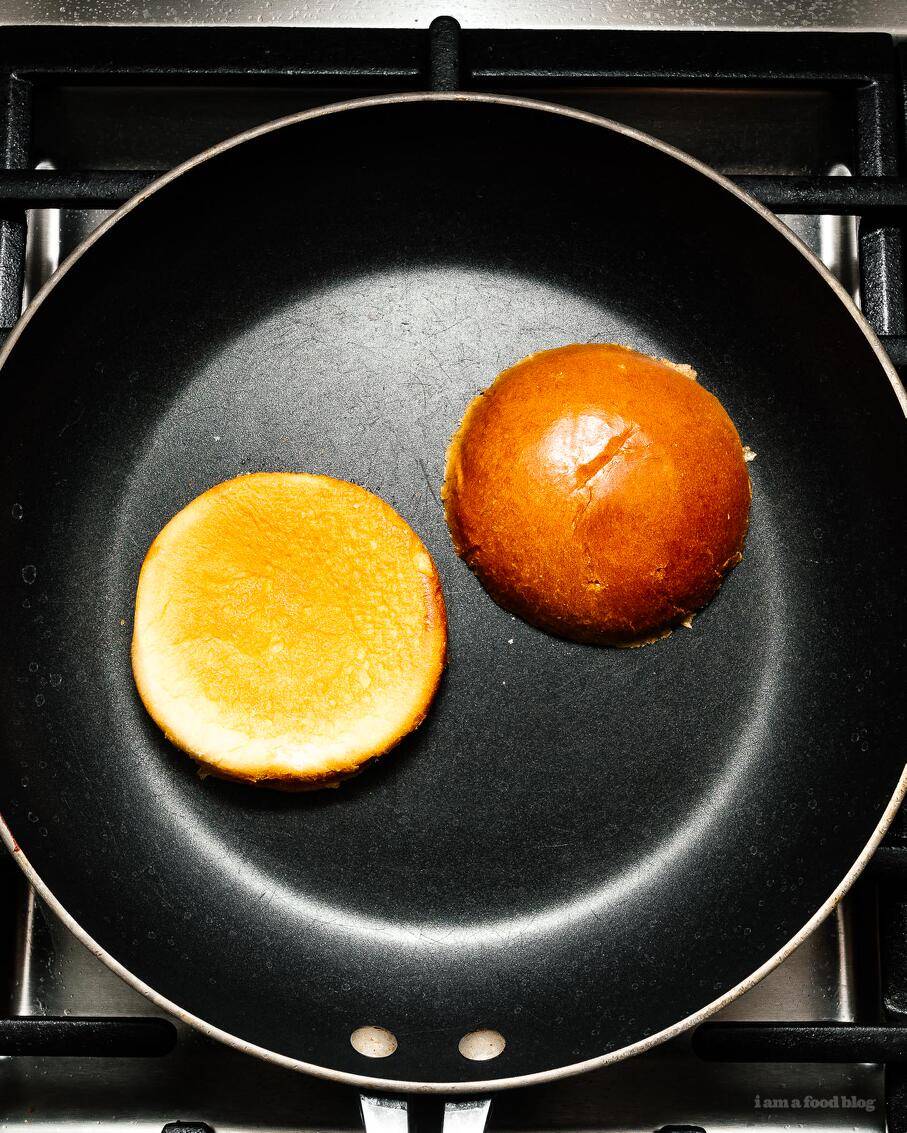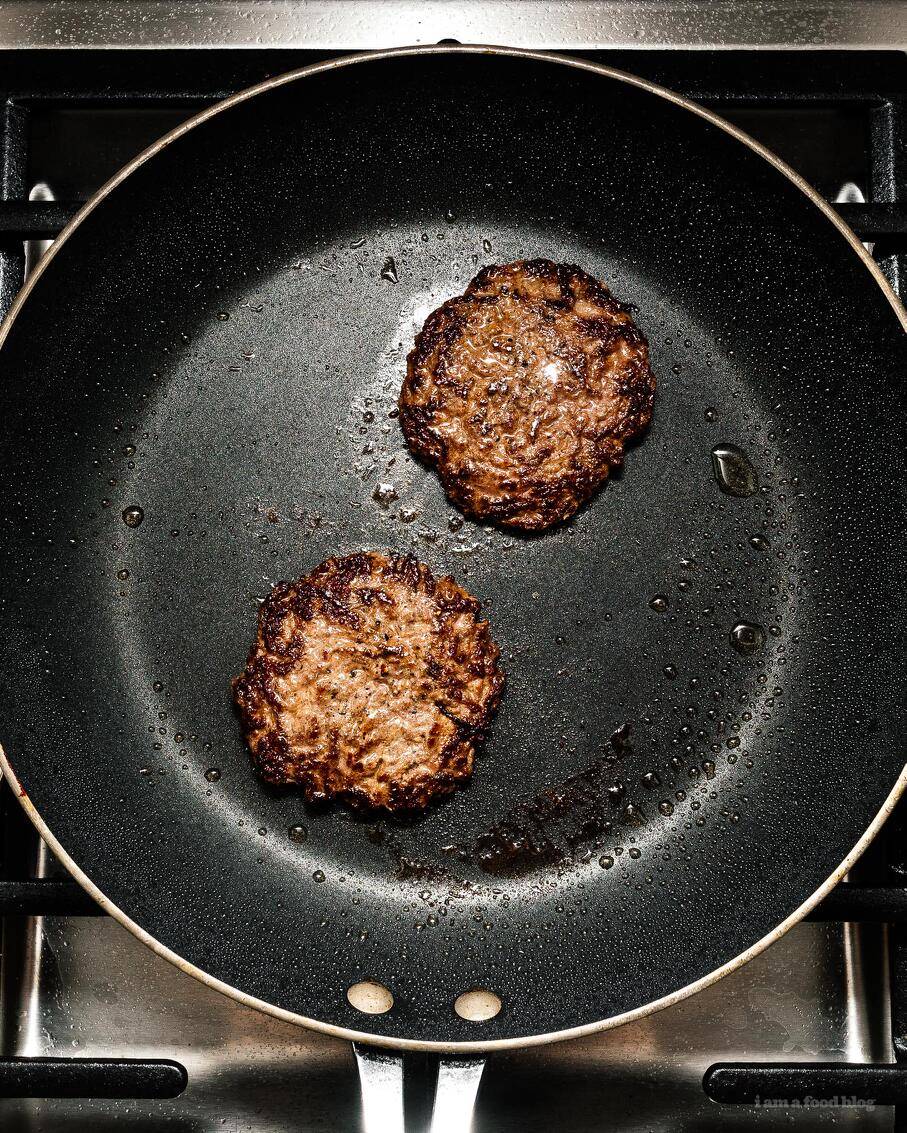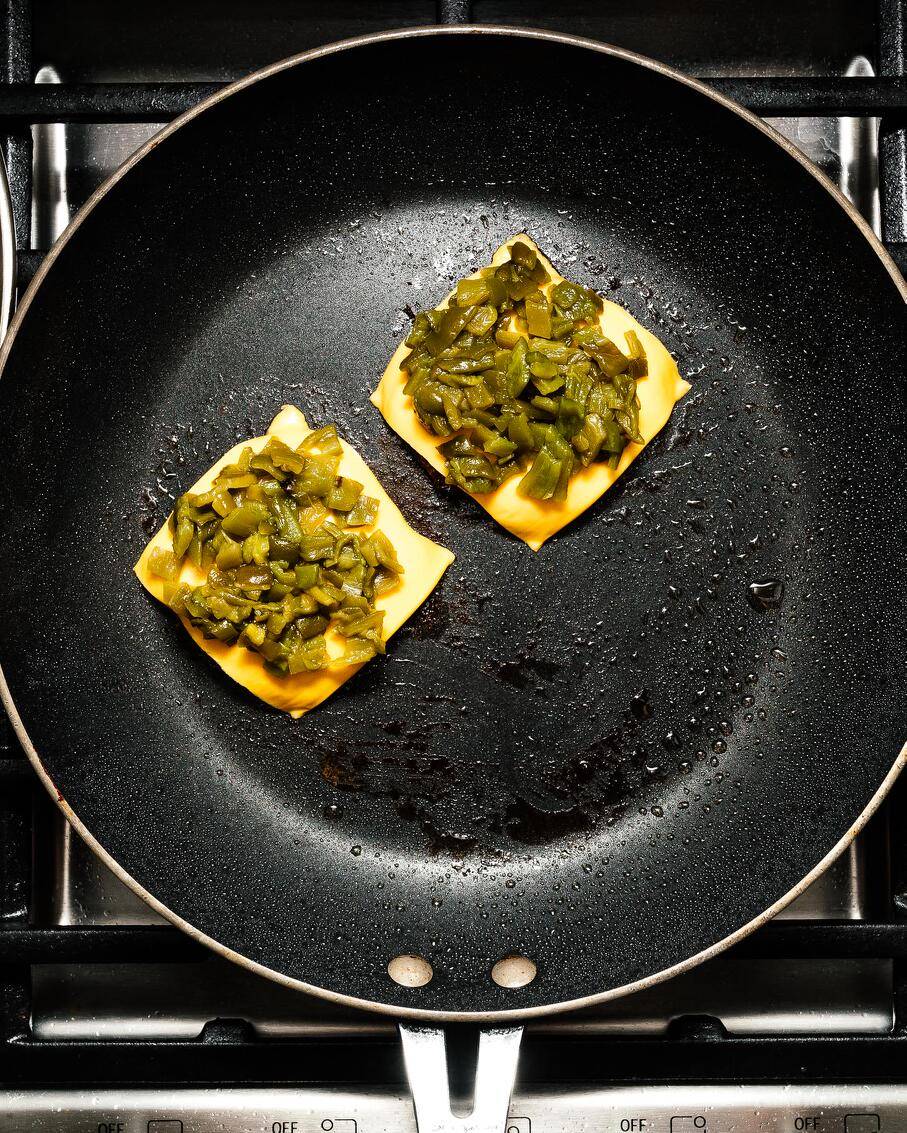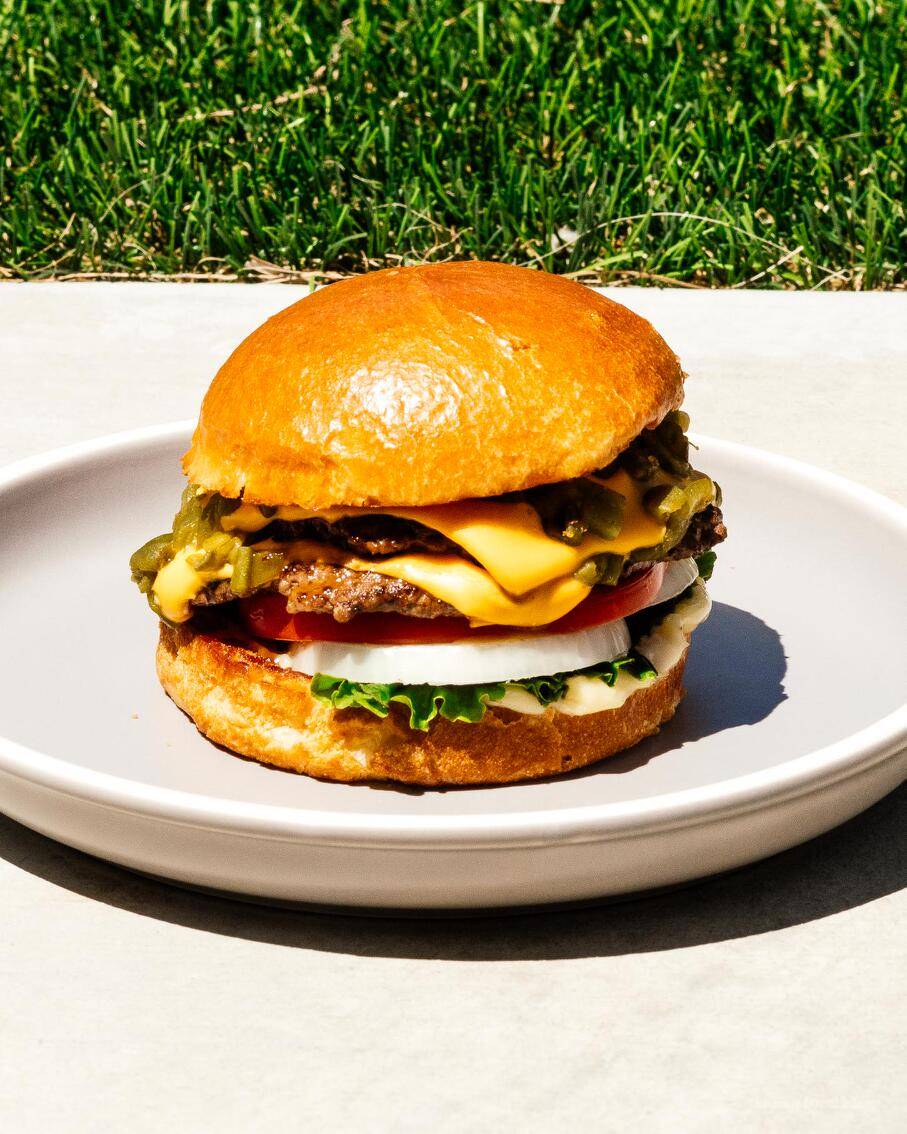 Lightly coat the chiles with the tiniest bit of oil and roast under the broiler until deeply golden, almost black, about 10-12 minutes, flipping once.

When roasted, place in a paper or plastic bag, close, and let peppers steam for 10 minutes. Skin, seed, and stem the peppers, then chop.

Divide the meat into 2 equal portions and gently form very thin patties larger than your bun. Season both sides with salt and pepper.

Butter and lightly toast the bun in a dry pan over medium heat. Remove from the pan and set aside, keeping warm in a low oven if desired.

Heat up a large pan over medium high-heat and add a bit of oil to the pan. When hot, add the patties and cook, without moving for 2 to 3 minutes, or until caramelized, pressing down. Flip and cook for another minute or so.

When the patties are just about done cooking, immediately with a slice of American cheese and a generous amount of the roasted Hatch green chiles.

Build the burger: the bottom bun gets mayo and mustard to taste, then lettuce, tomato, and onion. Top with the two melty, green chile patties and the top bun. Enjoy immediately.
---
That looks like the best thing i could eat right mow i would take out the peppers though!
- Miami Food Network -
If you're eating burgers in New Mexico and you order a burger, you'll get the question: do you want chile on that? By chile (chile with an "e" by the way, never chili, which is used to refer to chili con carne or chile with meat), they mean fire roasted and chopped green chiles. They have them year round but come late summer and fall, the hatch chiles start getting harvested and everything smells smoky and delicious from all of the fire roasting going on at all the grocery stores. By the way, if they ask you if you want chile on it, the answer should always be yes. We were at a burger place and someone answered no and I swear I saw the server physically recoil as if it was absolutely the wrong answer. Anyway, if you can't make it to New Mexico, it's relatively simple to make a green chile cheeseburger at home. Pick up some long green peppers – hatch is preferable but of course anaheim works too. Lightly oil and roast them in the oven, then skin, seed, and chop them up. Go about your usual cheeseburger making and just before you put the cheese on to melt, add a generous amount of chopped chilies.