The Best Vegan Pistachio Rosewater Cookies
The Best Vegan Pistachio Rosewater Cookies
Vegan cookies made with ground pistachios and rosewater topped with rosewater icing.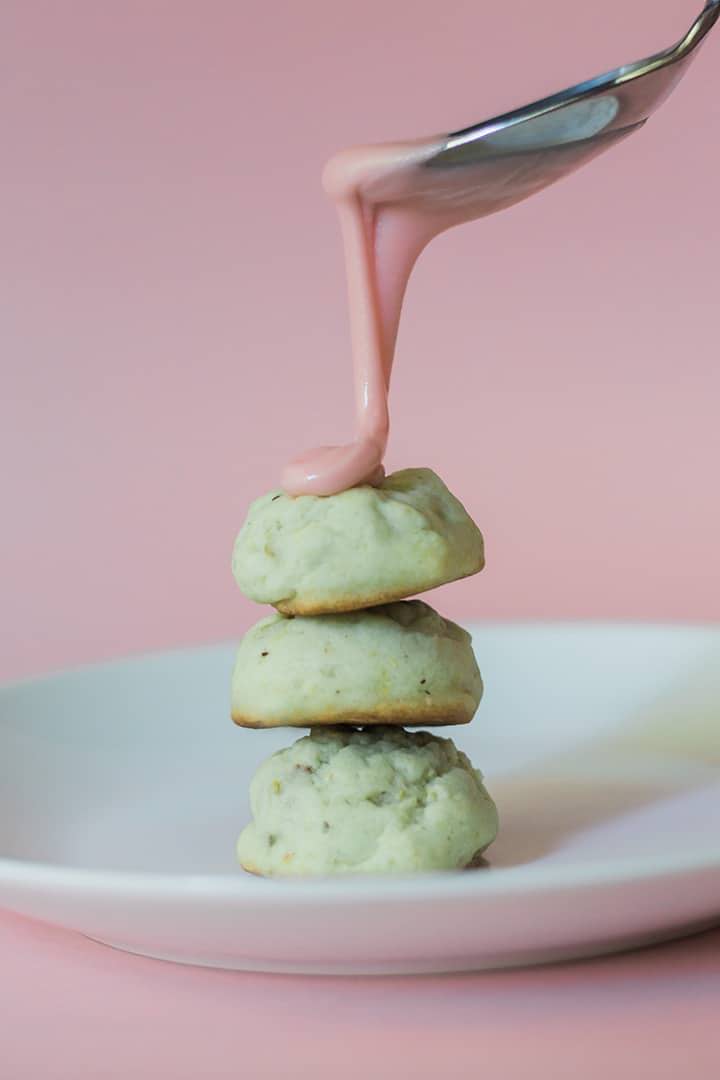 If you're looking for some fancy vegan cookies that are easy to make look no farther! These vegan pistachio rosewater cookies are an easy and elegant little dessert.
For cookies:
3/4 Cup

unsalted pistachios

1 Cup

room temperature vegan butter (I used Earth Balance)

3/4 Cup

powdered sugar

4 tsp

Rosewater

1 tsp

almond extract

1

–

2

drops green food coloring (optional)

2 1/4 Cup

all purpose flour

1/2 tsp

baking powder

1/2 tsp

salt
For icing:
1 1/4 Cup

powdered sugar

1 Tbsp

almond milk

1 Tbsp

rosewater

1/2 tsp

vanilla extract

1

–

2

drops red food coloring (optional)
---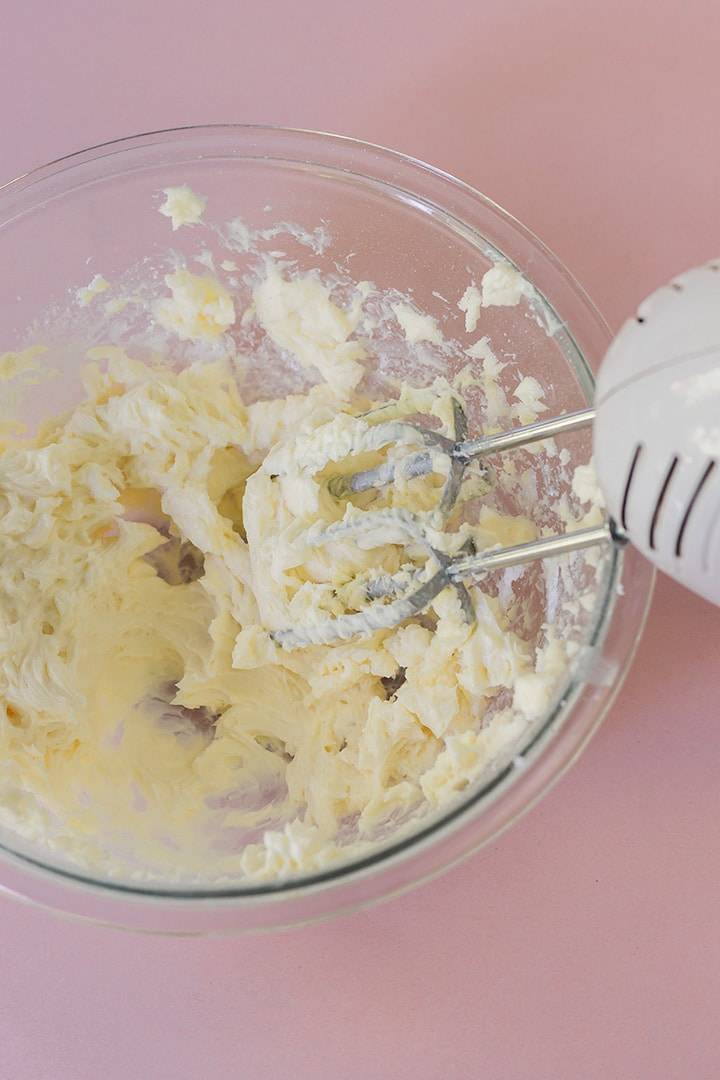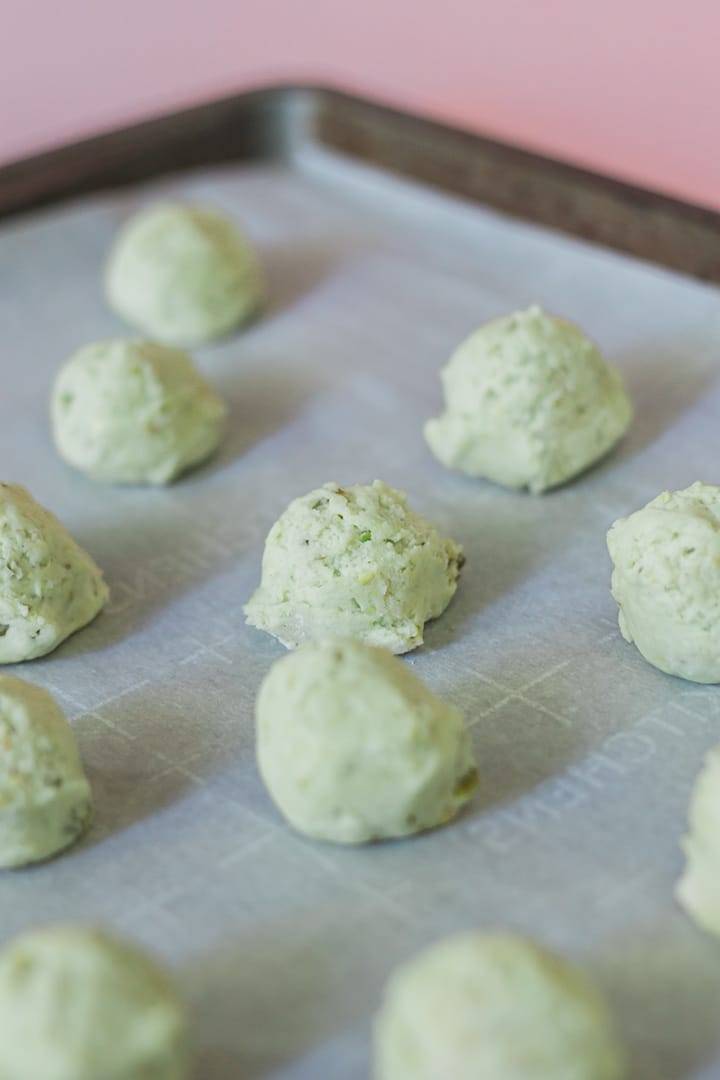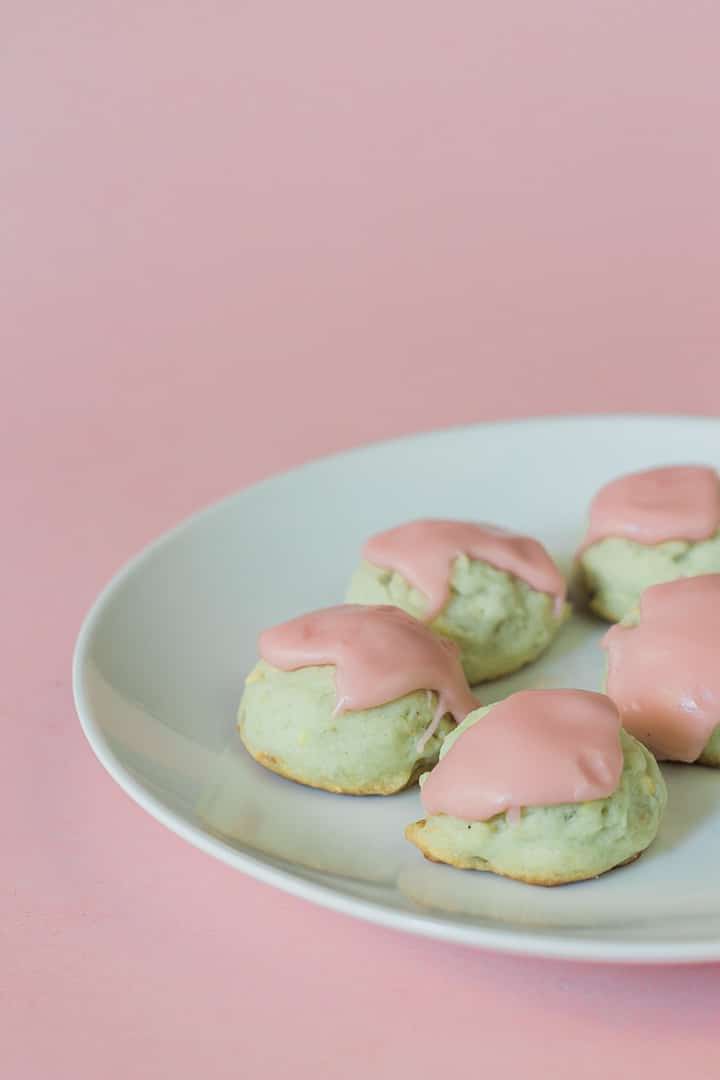 Using a food processor pulse the pistachios until there are no pieces larger than a chocolate chip.
In a large bowl beat the vegan butter and sugar together using an electric mixer. Add the rosewater, almond extract, and food coloring and beat again.
Mix in the flour, baking powder, and salt until well combined.
Shape the dough into one inch balls and place on a parchment-lined baking sheet.
Chill the dough in the refrigerator for 30 mins.
Preheat oven to 350 degrees F
Bake the cookies for 10-12 mins or until they are lightly browned around the bottom.
Allow the cookies to cool before adding the icing.
Mix all of the icing ingredients together until they are well combined. Drizzle a small amount over each cookie.
---
I love pistachio treats! This one was no exception, thanks for the recipe!!
- Miami Food Network -
WHAT IS ROSEWATER?
Rosewater (or rose water) is made by steeping rose petals in water. It has both a strong floral scent and flavor. Rosewater is used not only is in baking but also as a fragrance for perfumes and soaps.
WHERE CAN YOU BUY ROSEWATER?
Rosewater is frequently available in Middle Eastern/Mediterranean grocery stores, health food stores, and online. Make sure that the rosewater you get is food grade.