Steak Kabobs make the perfect delicious dinner for grilling season. The steak marinade makes the meat melt in your mouth.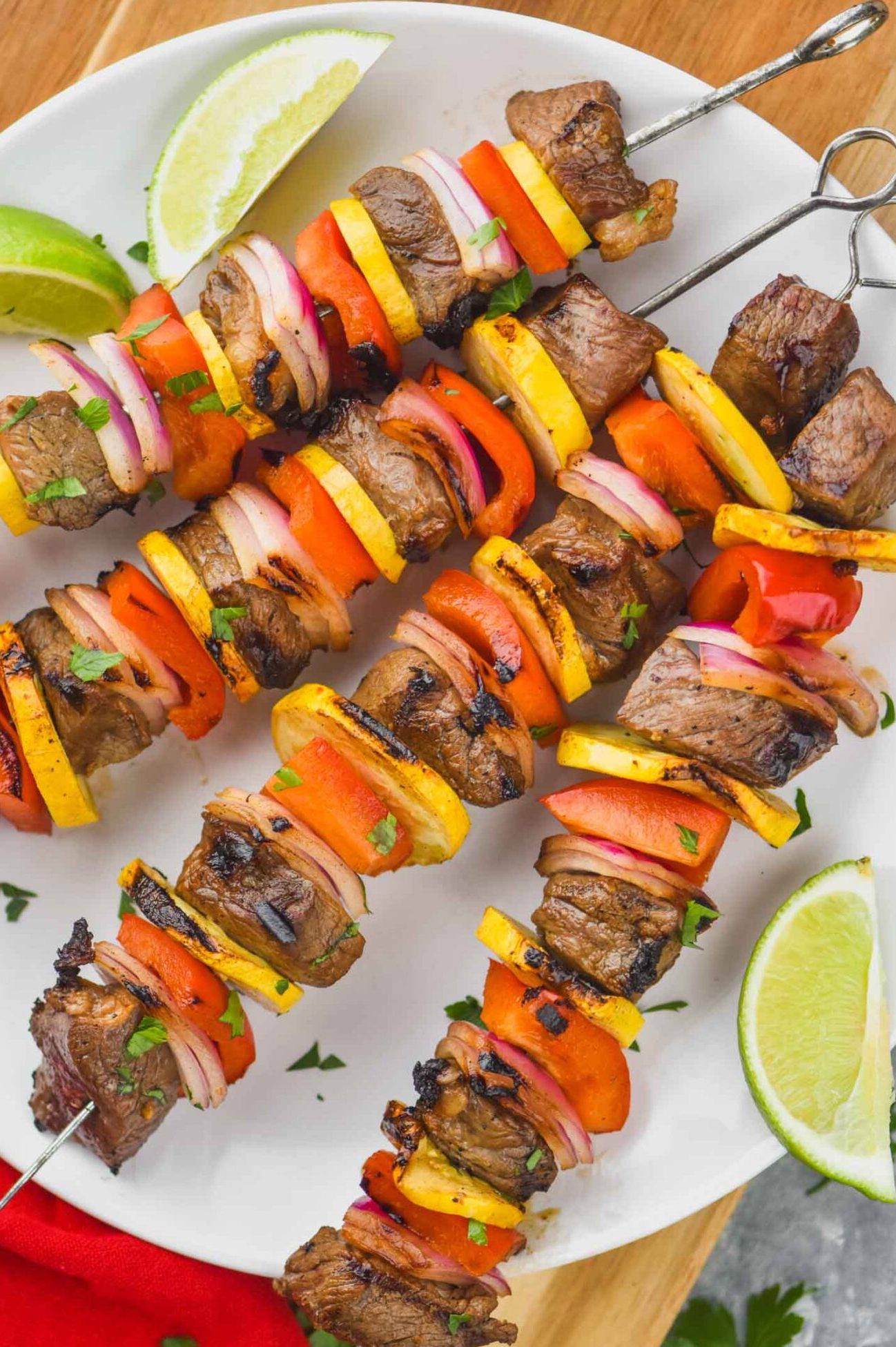 These Steak Kabobs are going to become a go to recipe for your family in summer. The marinade is easy to throw together and makes for the most perfect and tender meat.
2

 

pound

 

top sirloin

 

cut into cubes

1

 

large red onion

 

cut into square pieces

2

 

red bell pepper

 

cut into square pieces

2

 

yellow squash

 

sliced into 1/4 inch pieces (look for one that is uniform in width from tip to end)
Steak Kabob Marinade
1/2

 

cup

 

olive oil

1/3

 

cup

 

soy sauce

1

 

tablespoon

 

brown sugar

 

packed

1

 

tablespoon

 

lemon juice

2

 

tablespoons

 

Worcestershire sauce

2

 

cloves

 

garlic

 

micned

1/4

 

teaspoon

 

black pepper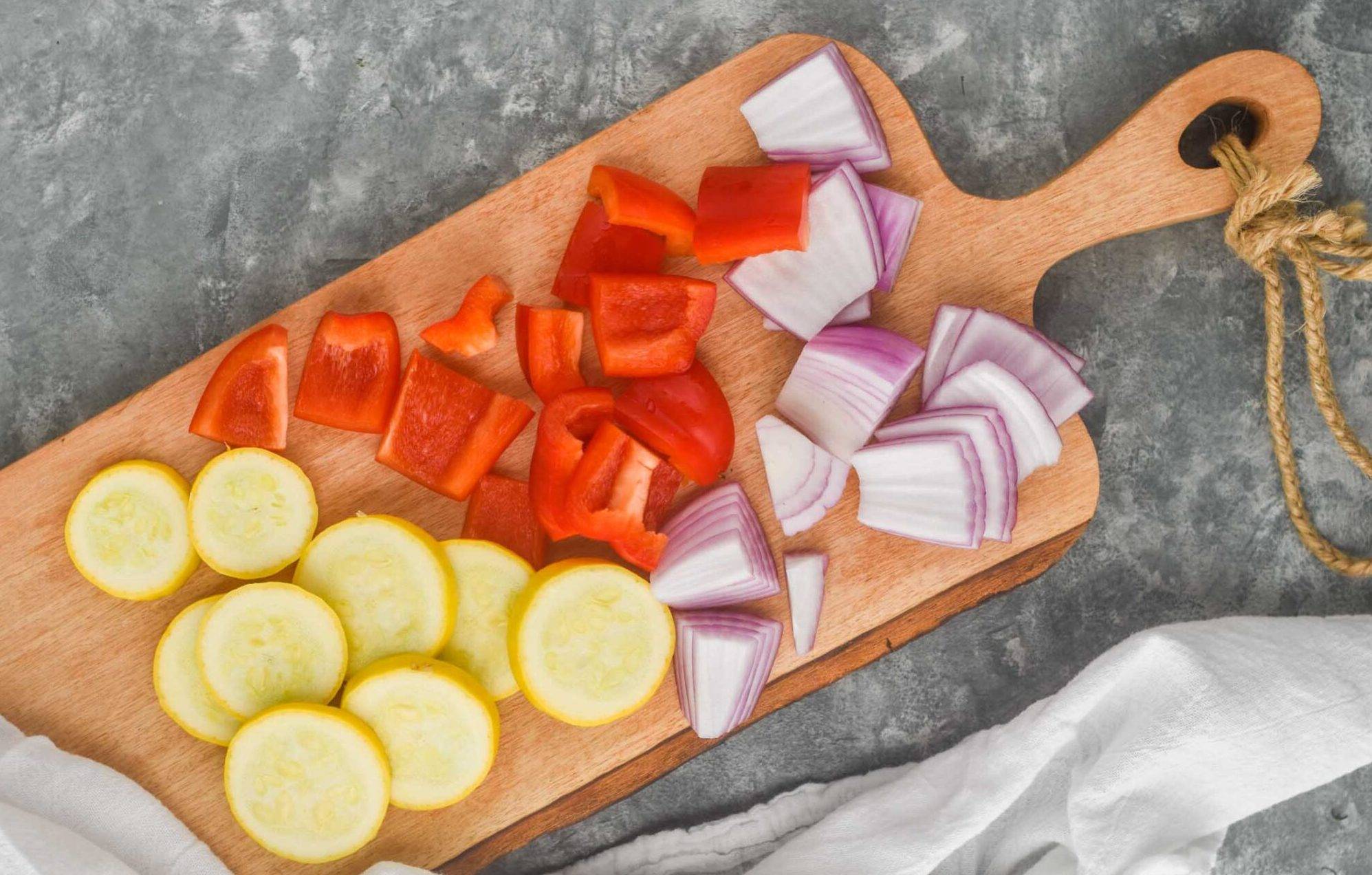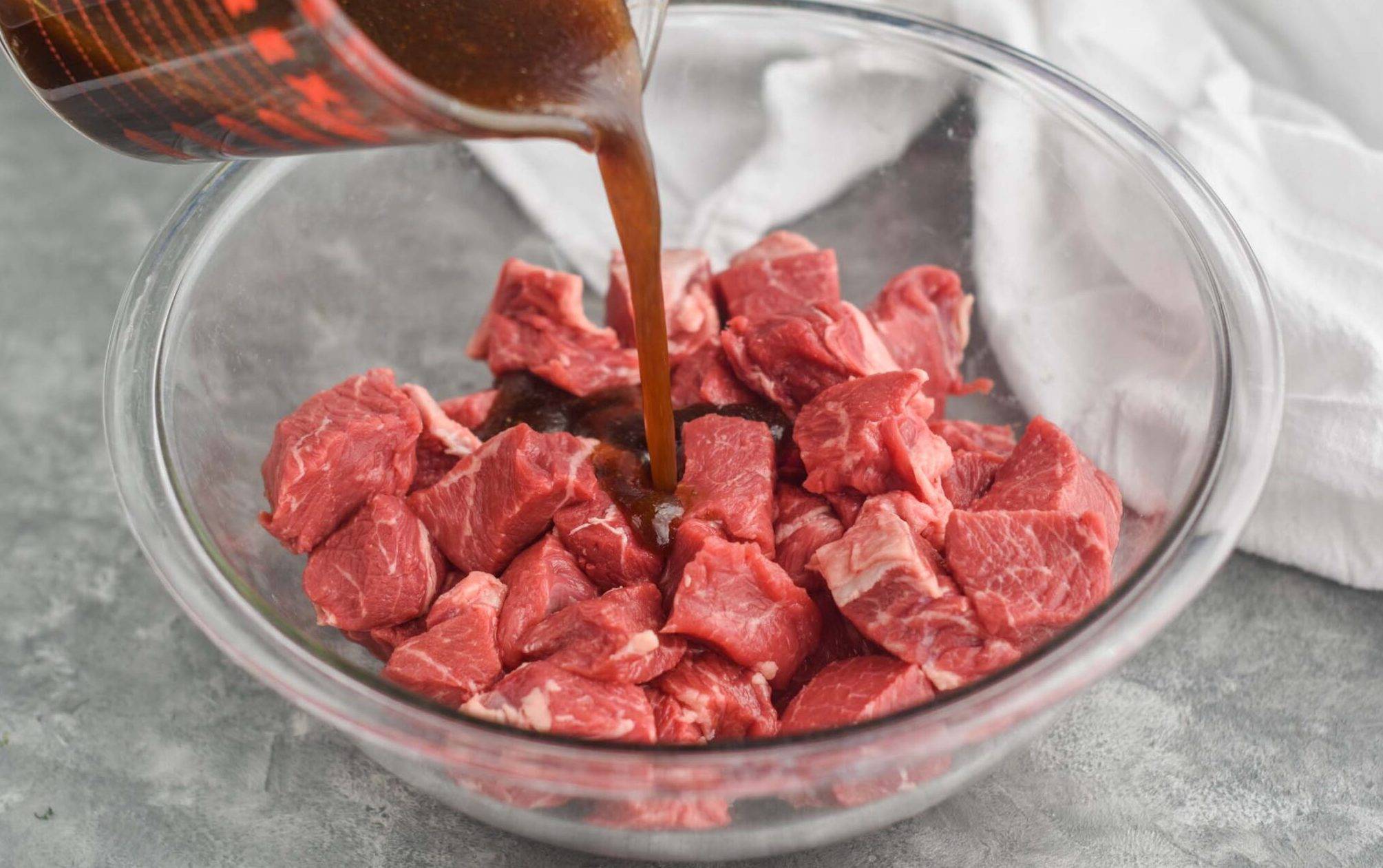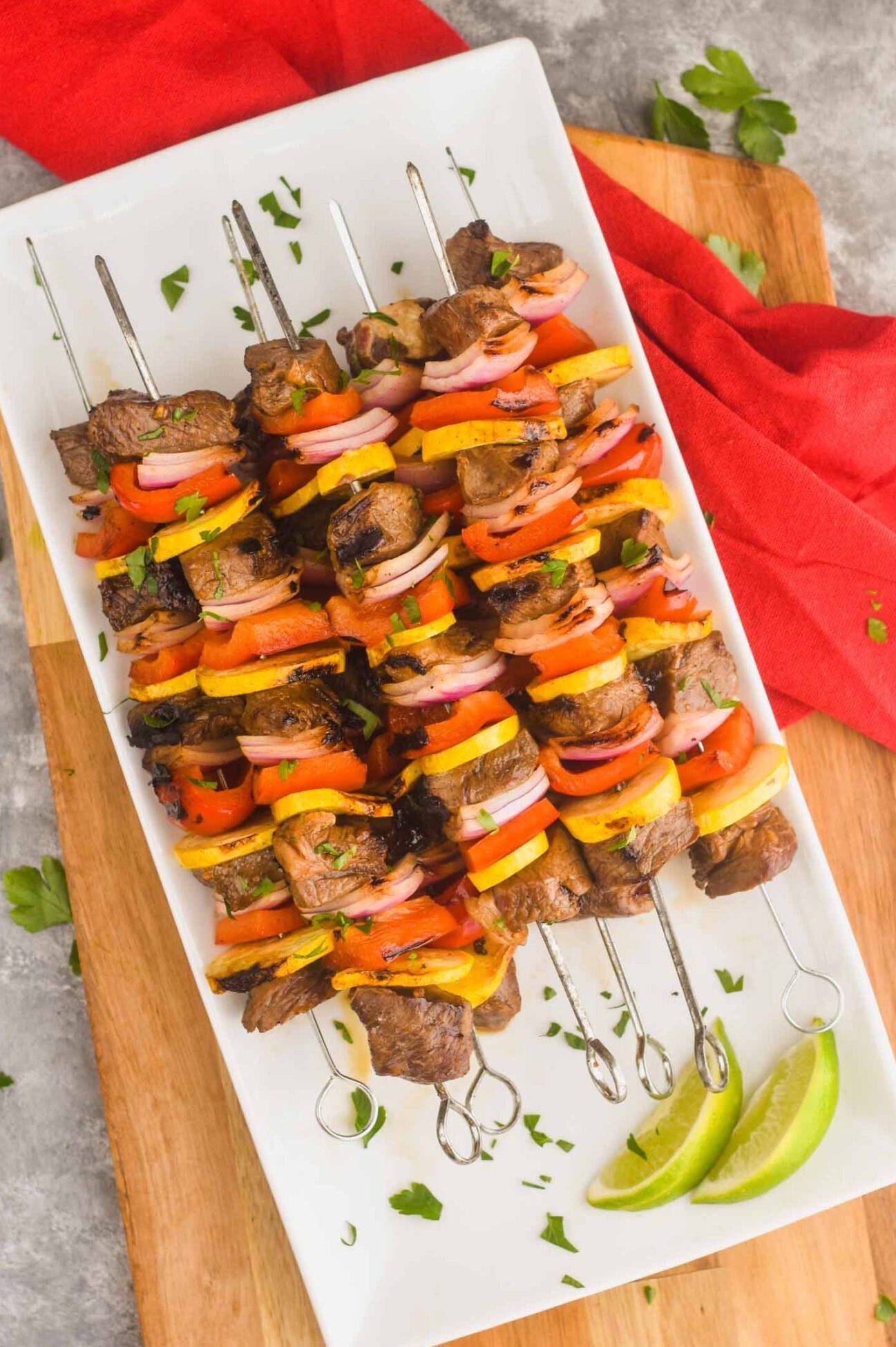 Combine the ingredients for the marinade in a small bowl. Whisk until smooth. Pour the marinade over the cubed sirloin. Stir to combine. Cover and refrigerate for 1 to 24 hours.

Preheat your grill to medium heat.

After the meat has marniated, put together the skewers by adding meat, then the vegetables, then another piece of meat to the skewer. Repeat until the skewer is full. You can see in the photos I did about 5 pieces of meat, and four sets of vegetables for each skewer to make 10 skewers.

Place the skewers on the grill and grill for 6 minutes on each side. It works best to use metal tongs to flip the skewers.
---
Great recipe. Thank you!
- Miami Food Network -
How Long to Marinate Steak
I love marinating meat because you can elevate the flavor of a recipe so easily. Marinating shouldn't be a week long process though. Too long in a marinade and the meat will end up being an unappetizing texture.
Marinate steak for 1 hour to 24 hours.
This is a great recipe to start the marinade on the night before. That way when you get home from work, it is just putting the kabobs together and grilling them.
What Type of Steak to Use for Kabobs
I like using Top Sirloin for kabobs for a few reasons:
It is a leaner cut of meat, which makes it easier to skewer.
This cut of meat picks up marinades very well.
Finally, it is a juicy and flavorful cut of beef, so it works perfectly as the star of the show.