The most aromatic and delicious braised chicken ever, with loads of sesame oil and ginger.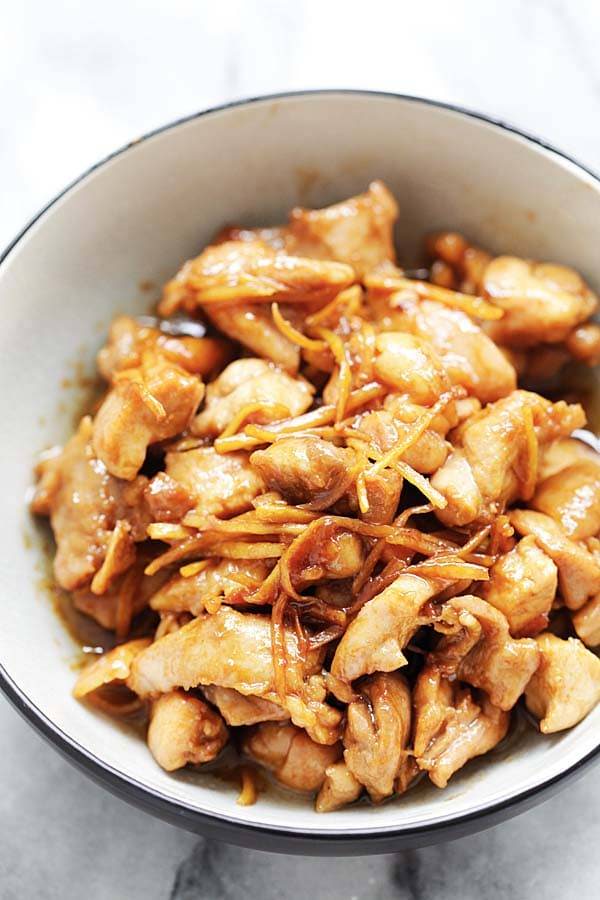 This chicken is so delicious and takes only a few ingredients: ginger, sesame oil, chicken and soy sauce. Stew and braise the chicken, preferably in Chinese clay pot, and you will have the most amazing, aromatic, tender and utterly mouthwatering chicken for steamed rice.The best thing about it is that it takes only 20 minutes to make.Try it for dinner tonight, I will guarantee you that you will make it a dinner staple!
2 tablespoons sesame oil
2-3 inches ginger knob, peeled and cut into thin strips
12 oz chicken, cut into pieces
2 tablespoons soy sauce
1 tablespoon Shaoxing wine or Chinese rice wine
1/2 cup water
3 dashes ground white pepper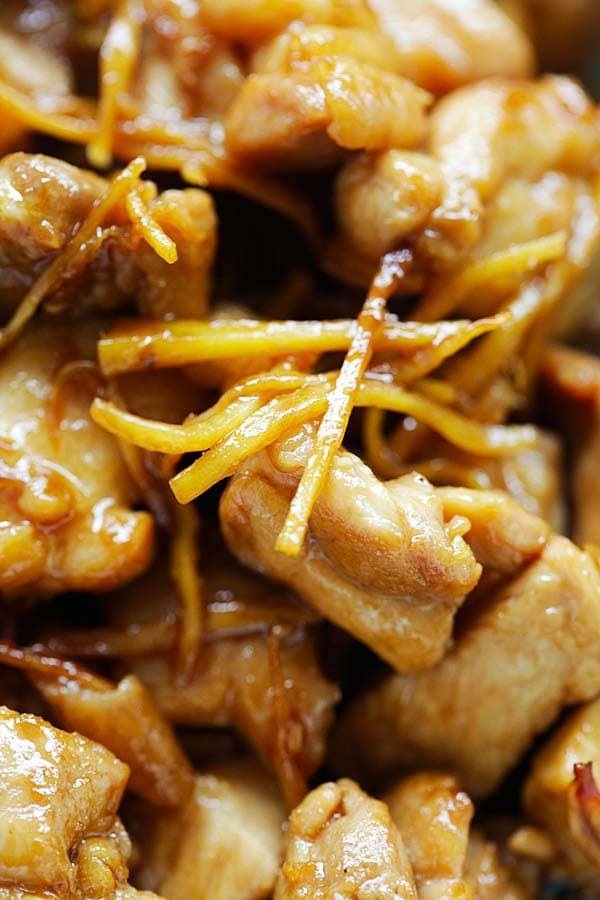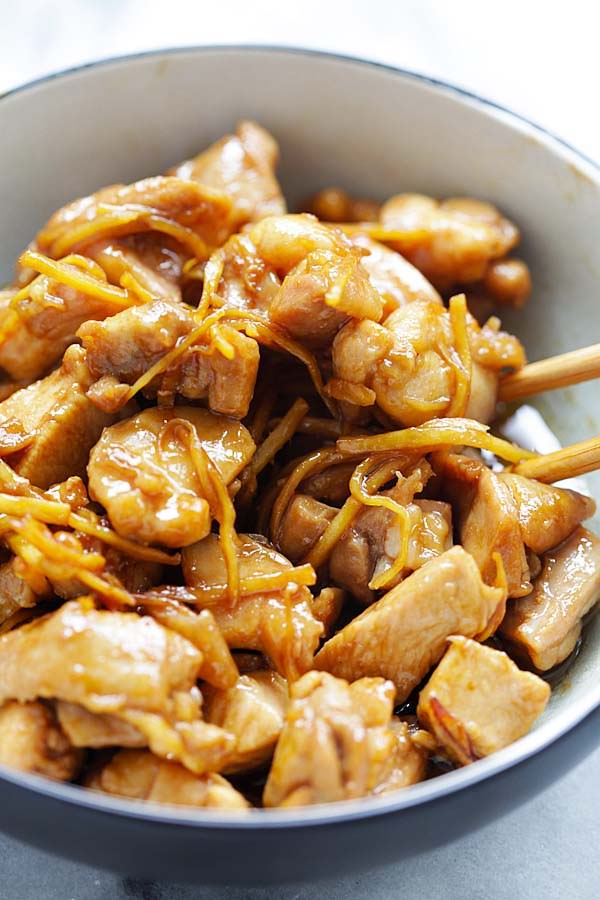 Heat up a skillet or wok over high heat and add the sesame oil. When the oil is fully heated, add the ginger strips and stir fry until light brown or aromatic. Add the chicken and stir fry for about 10-15 seconds before adding the soy sauce, wine, and ground white pepper. Add the water and do a few quick stirs. Cover the skillet or wok with the lid and turn the heat to low heat and let the chicken cook for about 10 minutes or until the sauce thickens and the meat becomes tender. Dish out and serve immediately.
---
If the sauce dries up, add more water and cook until the chicken becomes tender. You may use bone-in chicken legs or thighs to make this dish. Just chop the chicken to pieces.
Sounds amazing. Have to try it out!
- Miami Food Network -