Ricotta Lemon Muffins Recipe
Ricotta Lemon Muffins Recipe
Easy, fluffy, lemony and moist from creamy ricotta cheese, this is the only lemon muffins recipe you need!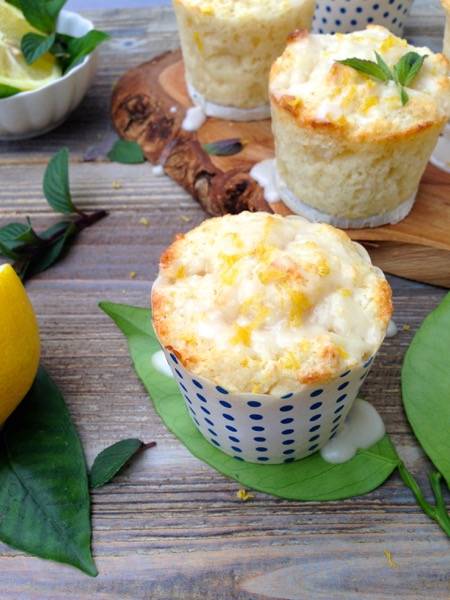 Today is a great day to crank up the oven and make the ultimate Lemon from scratch!
We want these to be the absolute best lemon muffins on the planet! We want them to be real lemony, light, fluffy and moist, just like a good piece of cake.
For that we will need our secret key ingredient to epic muffins: the ricotta cheese!
If you don't believe in my magical secret ingredient, then I dare you to bake any muffin recipe without ricotta and then compare, see what happens.
1

 

lemon

 

-zested

3/4

 

c

 

granulated sugar

1 1/2

 

c

 

all purpose flour

2 1/2

 

tsp

 

baking powder

2

 

tbsp

 

lemon juice

 

(freshly squeezed)

The seeds from 1 vanilla bean

3/4

 

c

 

whole milk ricotta cheese

4

 

tbsp

 

whole milk

1/3

 

c

 

extra light olive oil

1

 

large egg

12

 

leaves

 

lemon balm or mint (for garnish)
Lemon Glaze/Icing
1/2

 

c

 

powder sugar

2-3

 

tbsp

 

lemon juice

 

freshly squeezed

Zest from 1 lemon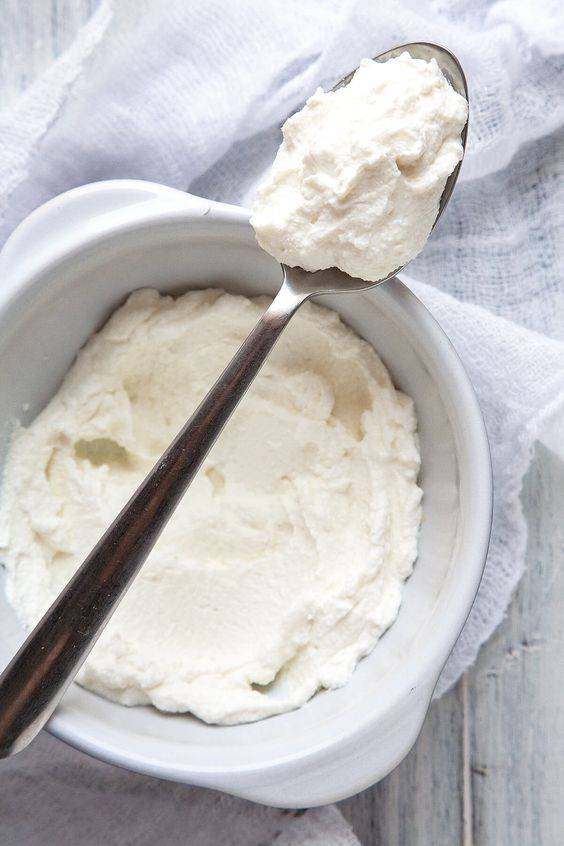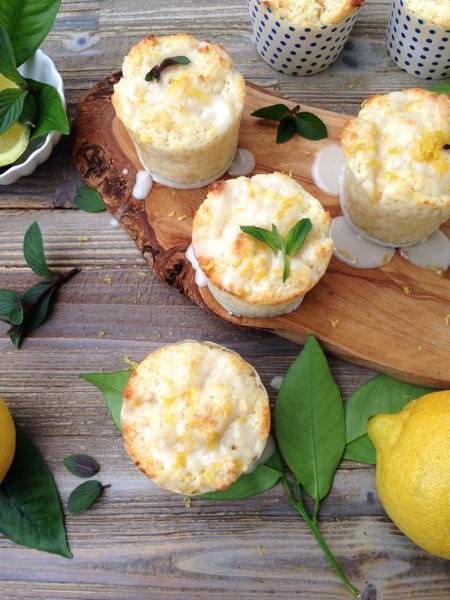 Preheat oven to 375"F. Have a baking sheet set up with the muffins cups on top.

In a large bowl whisk together the flour, sugar, lemon zest and baking powder and set aside.

In a separate bowl stir together the egg, ricotta cheese, milk, olive oil, 2 tablespoons of lemon juice and the vanilla seeds. Pour the wet ingredients over the dry and using a large spatula fold to combine until incorporated. It will be a thick batter.

Using two teaspoons, divide the muffin batter between the 12 muffin paper cups filling them 3/4 of the way up.

Bake them for 18-20 minutes in the preheated oven, until a toothpick inserted in the center comes out almost clean. Transfer them to a cooling rack and let them rest until cold.
Meanwhile prepare the Lemon Glaze by whisking the powder sugar and lemon juice together until smooth. Spoon over the cooled muffins and sprinkle with the reserved lemon zest. Garnish each muffin with a tiny mint leaf or lemon balm if available.
---
Remember to fold the dry and the wet ingredients together, fold them gently and in return they will give you the finest lemon muffins recipe you ever made!
These Ricotta Lemon muffins look and sound amazing. I'm practically drooling on my keyboard. I want to serve these at my next brunch, I know they'll be an instant hit.
- Miami Food Network -
Poppy fans all over the world:
You are welcome to add a couple of tablespoons of poppy seeds to the dry ingredients in the recipe.

Sprinkle some over the top as soon as you drizzle the glaze.

Decorate your muffins with some pretty edible flowers or sprinkles, whatever tickles your fancy really.

Don't forget the glaze or lemon icing!