Quick & Easy Vegan French Toast
Quick & Easy Vegan French Toast
A quick and easy breakfast that tastes like a special treat!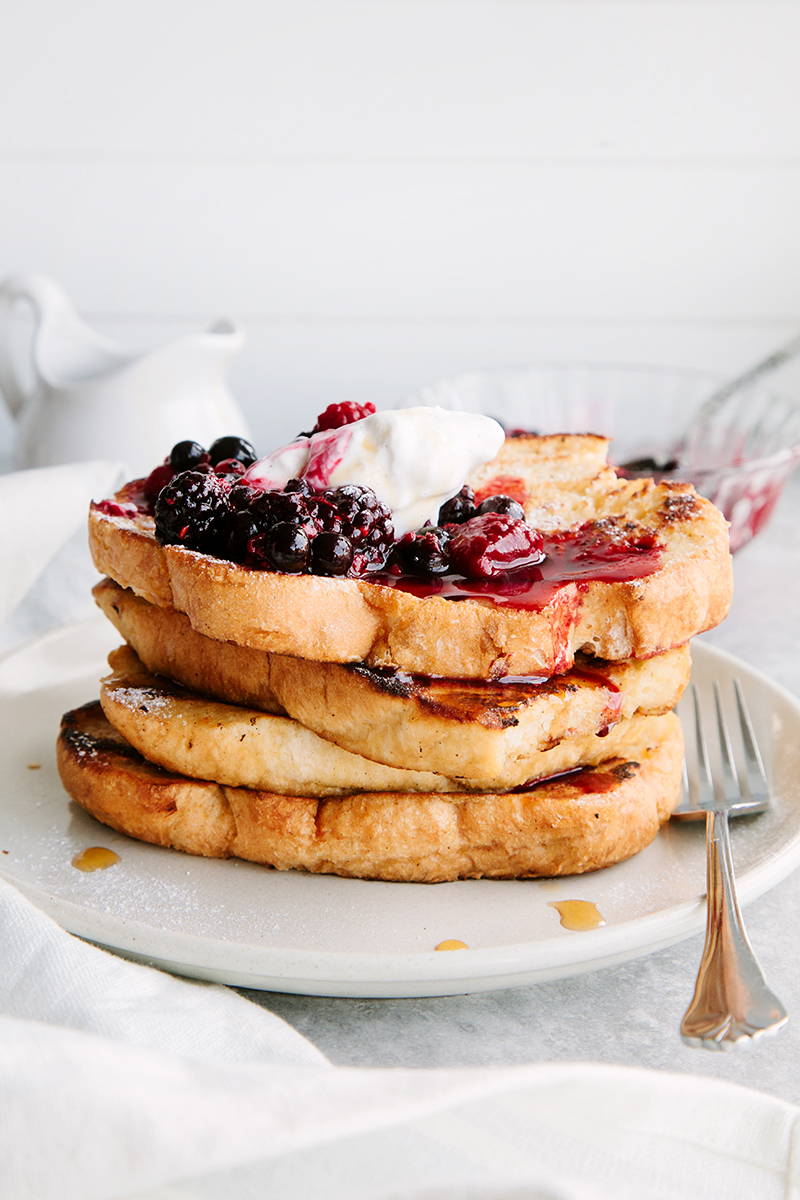 This breakfast is:
Easy to make gluten-free (simply use gluten-free bread)
2 tbsp chickpea flour*
1 tsp ground cinnamon
1/2 tsp mixed spice, or pumpkin pie spice mix
120 ml dairy-free milk
1 tsp vanilla extract
A pinch of salt
1 tbsp vegan butter or mild-flavoured oil
4 thick slices of soft bread, white or wholegrain / gluten-free, if neeed
To serve
Maple syrup, fruit, coconut yoghurt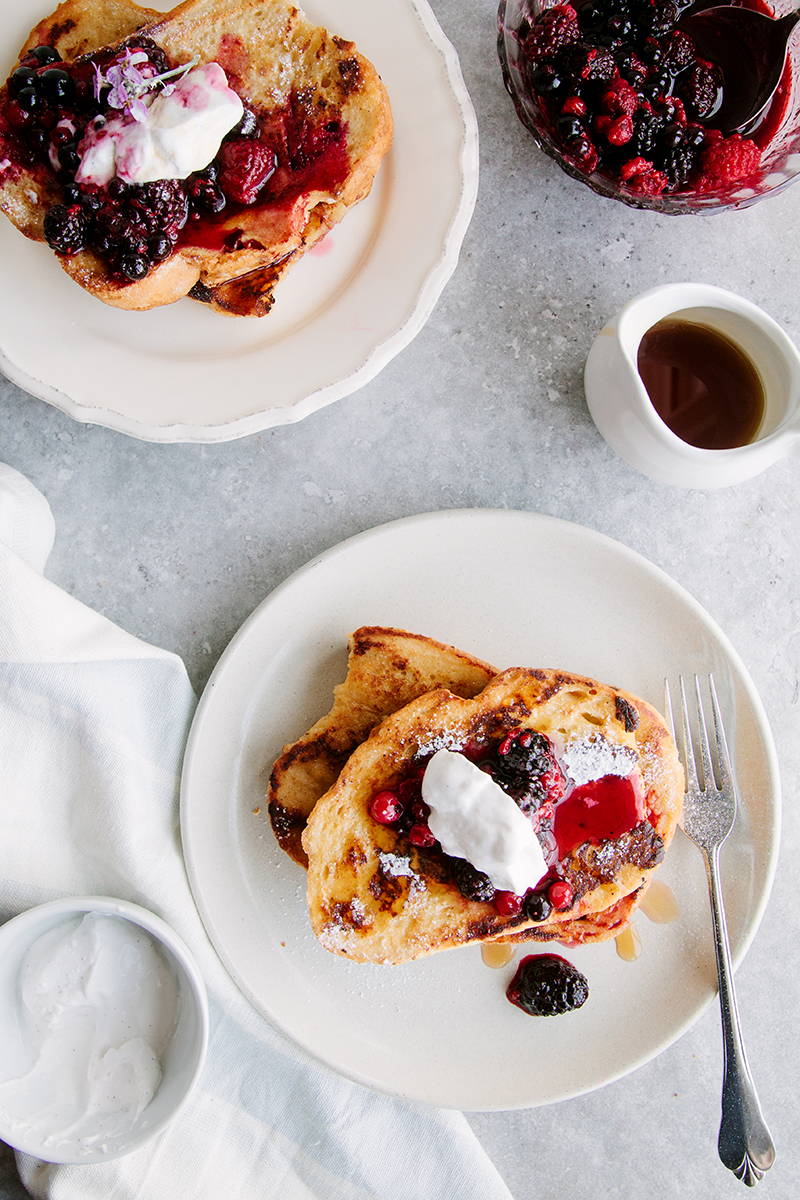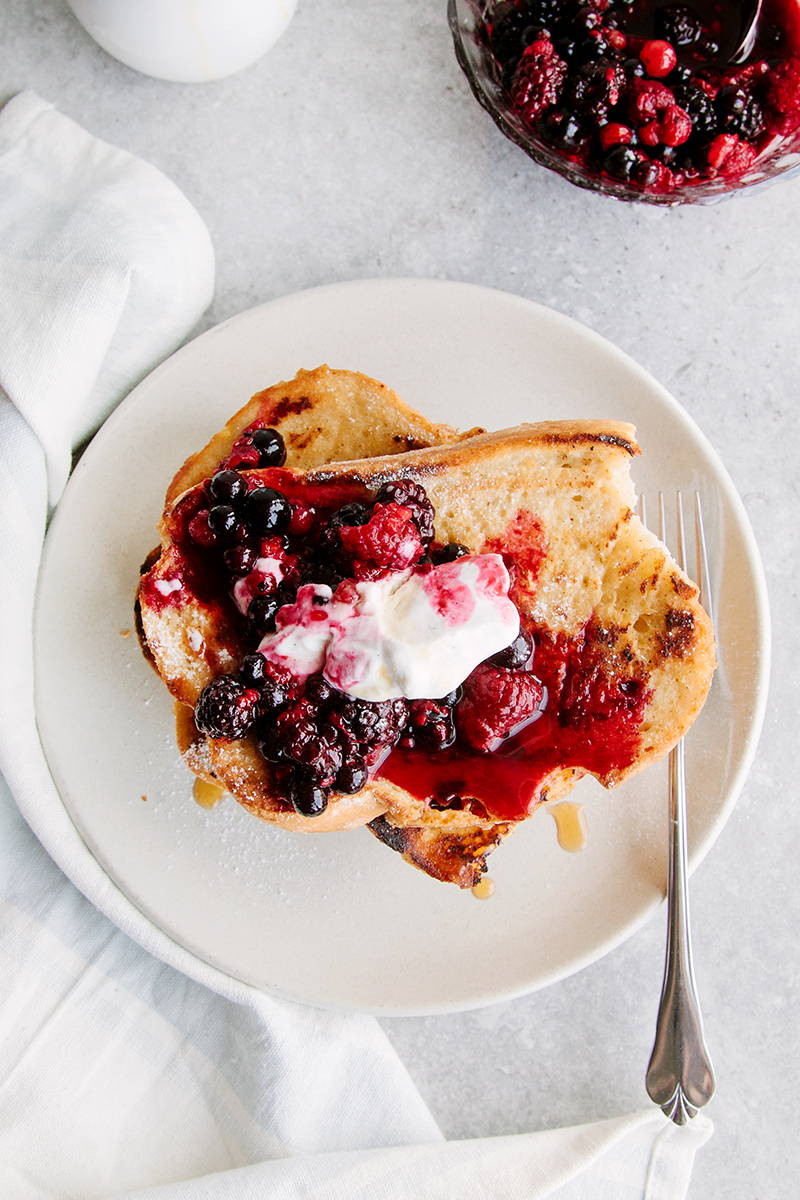 Whisk the chickpea flour, spices, milk, vanilla and salt together in a shallow container.
Gently heat the butter or oil in a skillet.
Dip a slice of the bread into the mixture and coat well on each side. Place in the skillet and fry on medium heat for a minute on each side until golden brown.
Repeat with the other slices.
Serve with fruit, syrup and yoghurt. Enjoy!
---
*Don't worry this is SO easy to find! It's sometimes called gram flour or besan flour and you can find it in most supermarkets (in the world food aisle), Asian markets or health food shops.
These turned out absolutely amazing! I'm not usually a fan of French toast but this recipe has officially converted me to a fence toast lover! Also love the fact that they're vegan
- Miami Food Network -