Oreo Cookies and Cream Donuts
Oreo Cookies and Cream Donuts
Homemade Oreo Cookies and Cream Donuts are baked, not fried, and ready in just 20 minutes!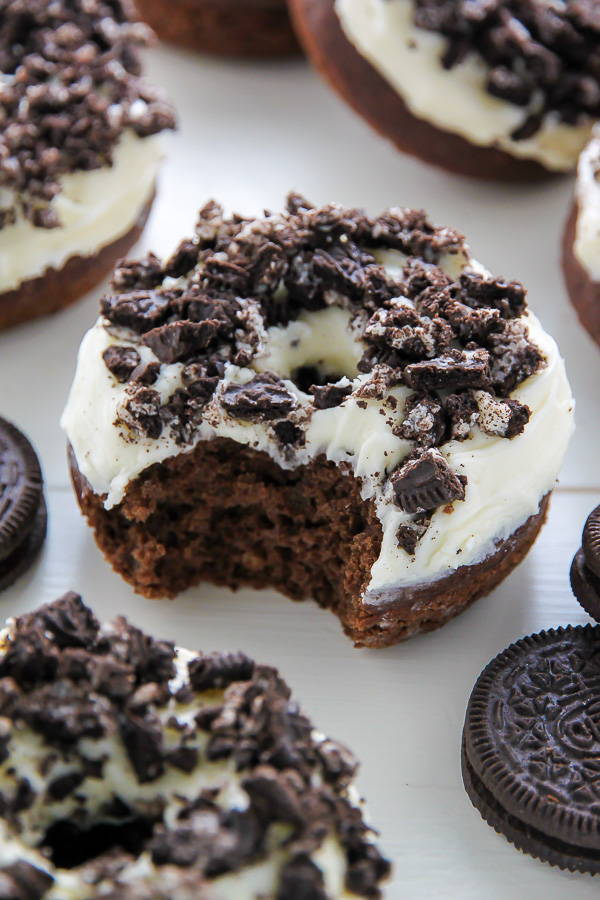 Today we have a fresh batch of fluffy chocolate donuts topped with creamy vanilla frosting and plenty of crushed Oreo cookies. I think it goes without saying… these donuts are incredible! So let's get down to business...
For the Chocolate Donuts:
1/2 cup light brown sugar, packed
1/2 teaspoon salt
1/4 cup cocoa powder, sifted
1 teaspoon baking powder
1/2 teaspoon vanilla extract
1 large egg, at room temperature
2 1/2 tablespoons unsalted butter, melted
1/2 cup milk (almond, skim, whole, reduced fat, or soy will all work)
For the Cream Cheese Frosting:
4 ounces cream cheese, VERY soft
2 tablespoons unsalted butter, VERY soft
1/4 teaspoon vanilla extract
1 and 1/2 cups confectioners' sugar, sifted, more as needed
1-2 tablespoons milk (almond, skim, whole, reduced fat, or soy will all work)
1 cup Oreo cookies, chopped, for decorating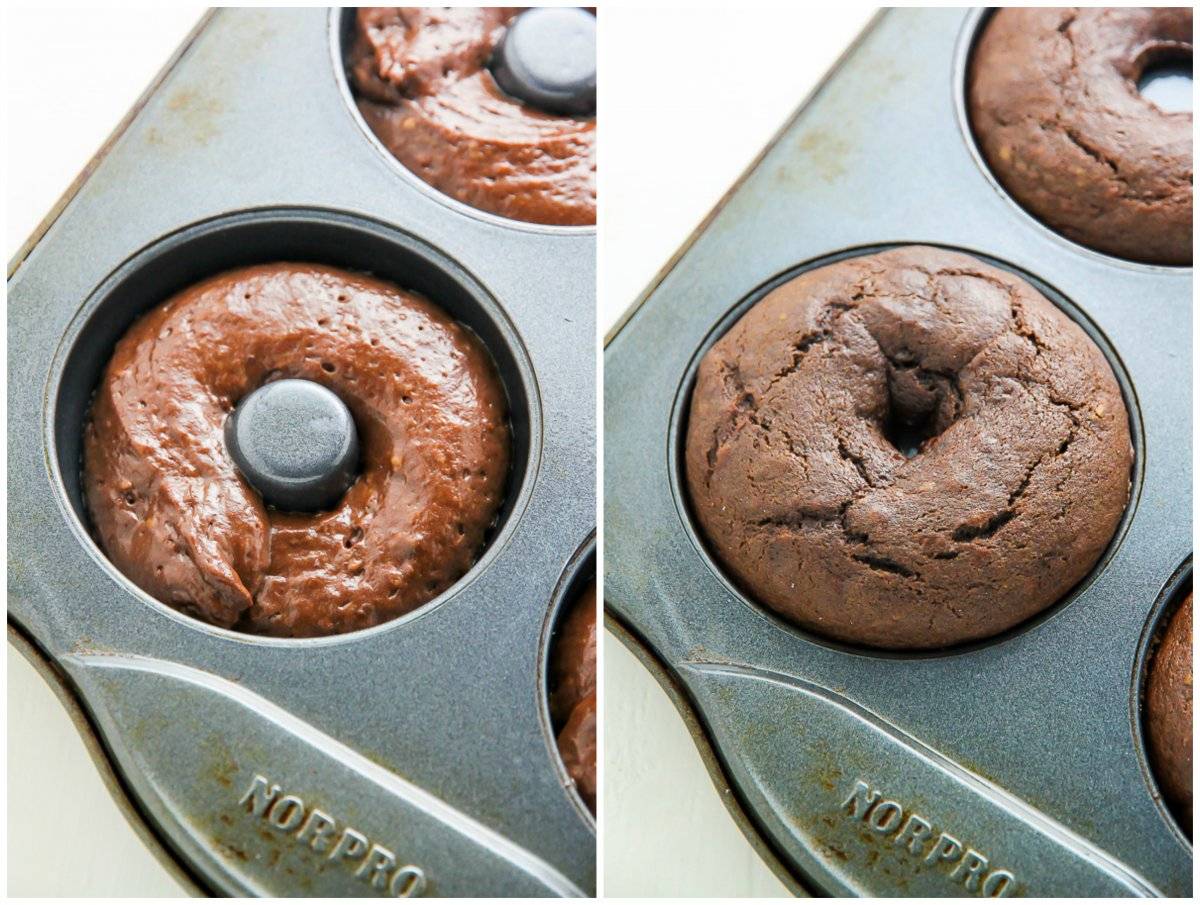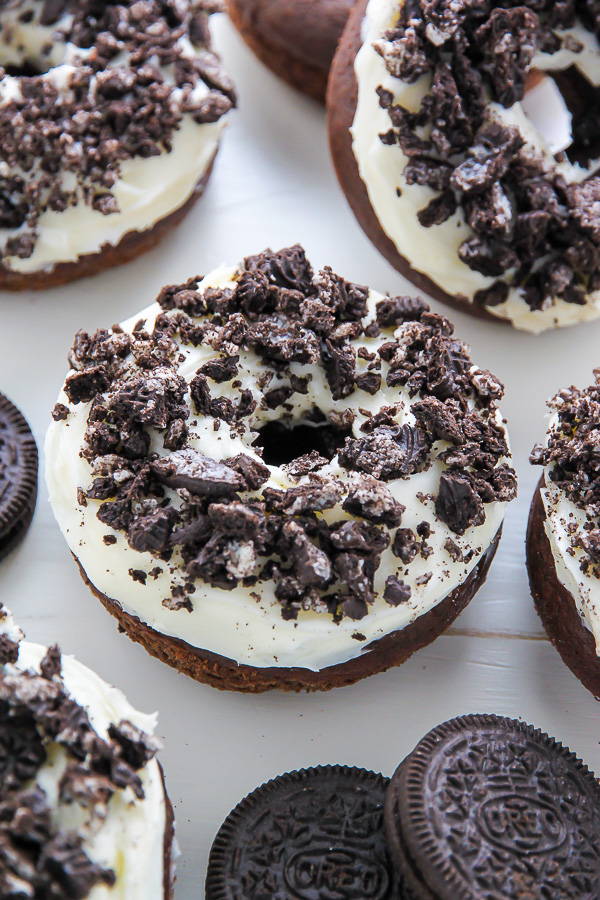 For the Chocolate Donuts:
Preheat oven to 350 degrees (F). Generously grease a donut pan; set aside.

In a large bowl whisk together the dry ingredients. In a separate bowl whisk together the wet ingredients, then gently pour them into the dry ones. Fold ingredients together until just combined.

Spoon mixture into prepared doughnut pan, and bake for 9-10 minutes, or until the donuts spring back when lightly pressed. Be careful not to over bake here!
Allow doughnuts to cool a few minutes in the pan before transferring to a wire rack to cool completely.
For the Cream Cheese Frosting:
In the bowl of a stand-mixer fitted with the paddle attachment, or in a large bowl using an electric handheld mixer, beat the cream cheese, butter, and vanilla extract on medium-high speed until completely smooth; about 2 minutes. Reduce the speed to low and gradually add the sifted confectioners' sugar. Add in the milk. Once the milk is combined beat frosting on high-speed for 1-2 minutes.
Assembly:
Spread the frosting on top of each cooled donut then sprinkle each with a few teaspoons of chopped Oreo cookies. Serve at once! Donuts are best eaten the day they are made.
---
Oh my goodness, these donuts look downright DREAMY! I am definitely onboard with the idea of eating cookies and cream for breakfast in baked donut form!
- Miami Food Network -
These cookies and cream donuts are so simple to make and are ALWAYS a crowd-pleaser! Trust me – if you're serving a crowd, make multiple batches. I've seen friends eat up to three of these donuts in one sitting. Enjoy!