Soul Kiss Cocktail With Blood Orange
Grilled Crostini slathered with Chocolate Hazelnut Spread and topped with summer's finest Berries.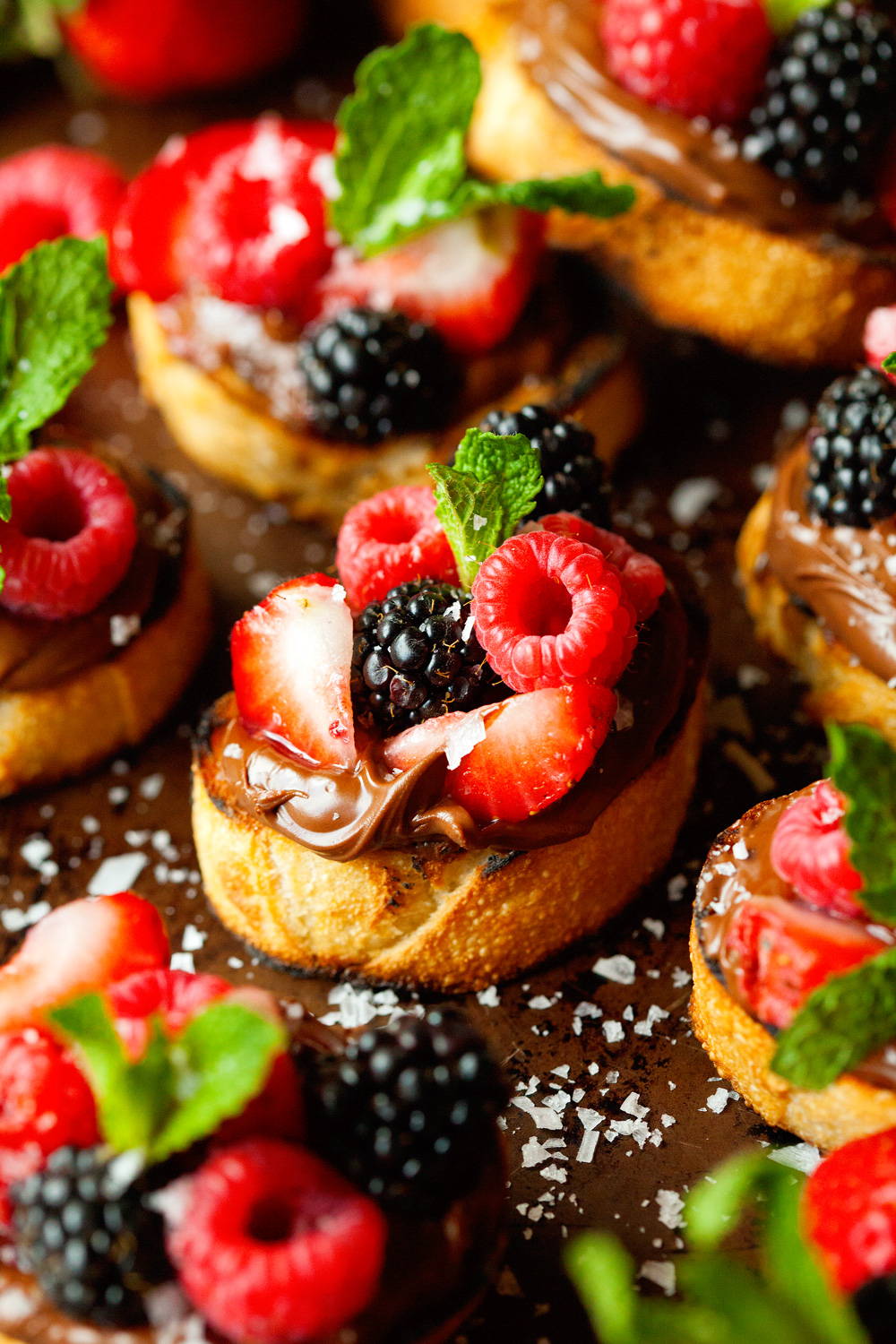 Today we're mixing appetizer with dessert. Not sure why in the world it took me this long to figure out how to have dessert first and have it not be frowned upon. When you present these pretty crostini to your dinner guests, nobody will even think to question that they're indulging in chocolate, lovely carbs and juicy fruit before the actual dinner has started. This appetizer is an excellent way to kick off any get together. The lovely presentation, with a bite that will please everyone, will set the mood for a fabulous time.
1 loaf French bread (or any other crusty bread you prefer), sliced
olive oil
Nutella (chocolate hazelnut spread)
Berries (I used strawberries, blackberries, and raspberries)
Fresh mint, optional
Flaky sea salt, optional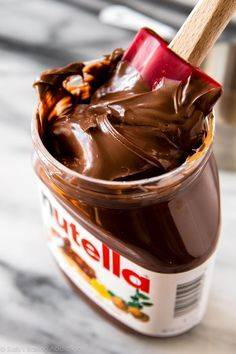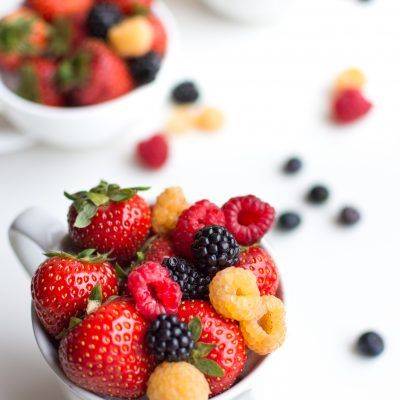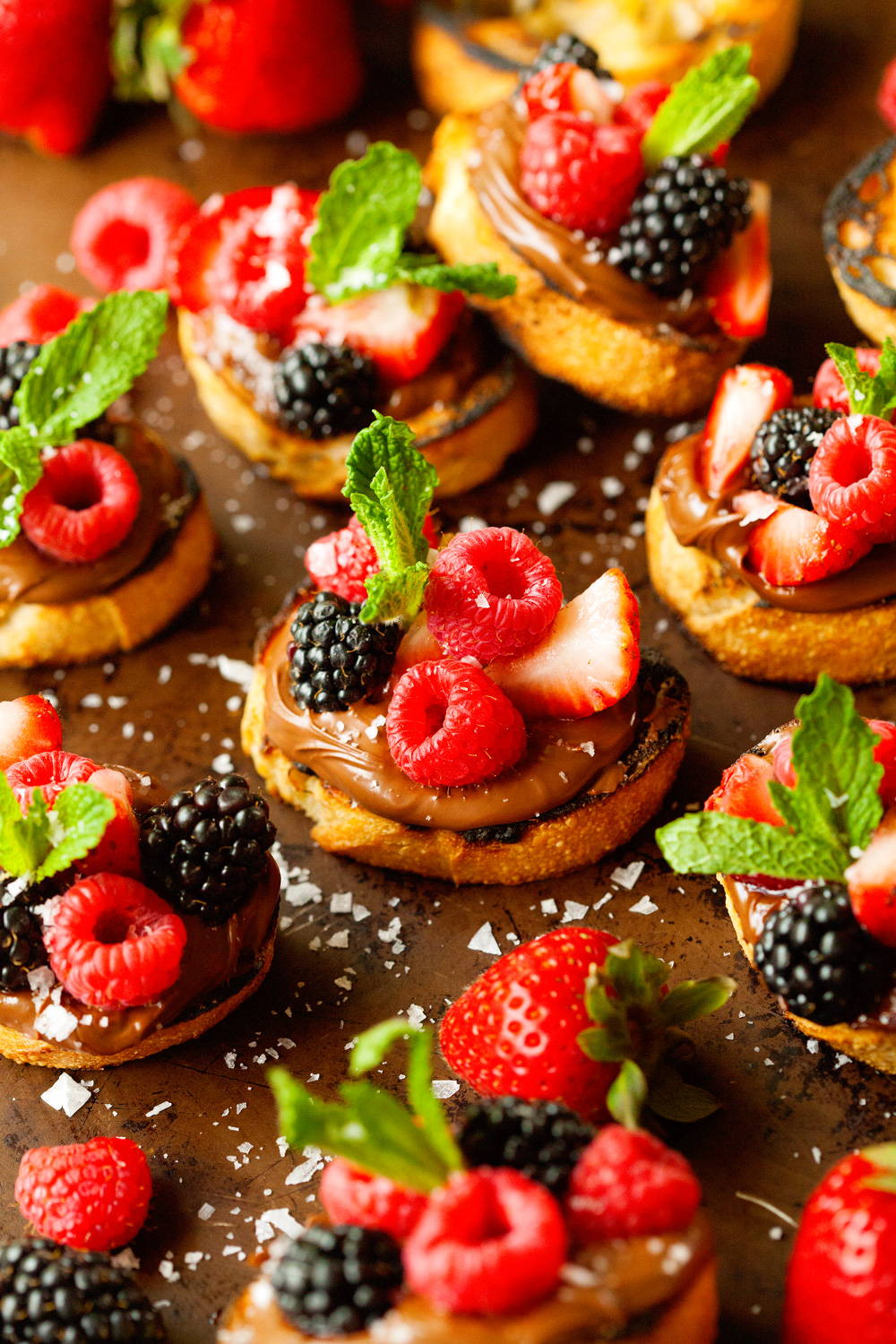 Turn on grill to medium heat. Lightly brush bread slices with olive oil on both sides. Place on the grill until toasted and grill marks appear. About 2 minutes per side.
2. Remove bread slices from the grill and let cool for a couple of minutes. Spread each slice with desired amount of Nutella (about 2 tablespoons per slice) and top with berries. Add fresh mint and a sprinkling of sea salt, if desired. Serve immediately.
---
The amounts needed vary depending on how many people you're looking to feed. About 2-3 crostini per person should be an appropriate appetizer.
Yum! You've basically combined all my worlds into one. Carbs – check! Chocolate – Check! Fruit – Check! Yessss…. nutella berry crostini for the win!!
- Miami Food Network -
And you really can't beat a quick and easy assembly no matter how many people you're expecting. Whether you're looking to feed just a few people or a good-sized crowd, these crostini are your best bet. A few ingredients and a couple of minutes of your time will result in one stunning & incredibly delicious appetizer.