Ready to refresh cocktail hour? Mix it up with our recipe ahead. Cheers!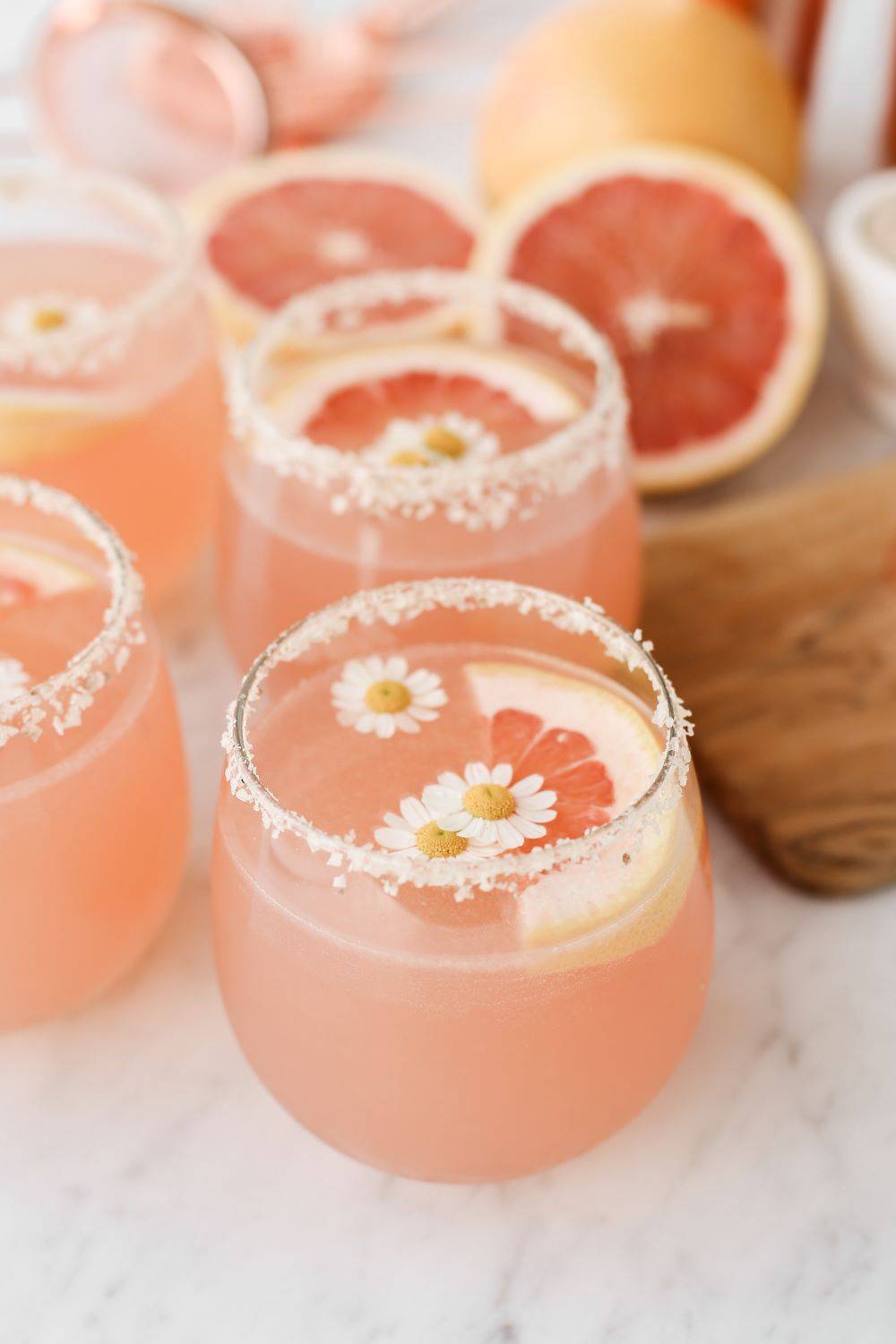 The Paloma is a quintessential summertime drink, made with tequila or mezcal and grapefruit-flavored soda. So refreshing, right? Our take on this cocktail classic will instantly make you feel like you're on vacay–even if the weather is saying otherwise. Mezcal, an agave-based liquor similar to tequila, gives our Paloma recipe a smoky spin. Traditional artisan mezcal is cooked inside lava rock-lined earthen pits filled with wood and charcoal, and distilled in clay pots– hence, the smoky flavor. Mezcal can be an "acquired taste," so feel free to use standard tequila instead. Either way, one sip will elicit an immediate ahh.
FOR ONE COCKTAIL:
2 oz mezcal silver or tequila
2 oz pink grapefruit Italian soda
2 oz fresh grapefruit juice
1 oz simple syrup
Sparkling water to top off the drink
Grapefruit to garnish
Sea salt flakes
Lime wedge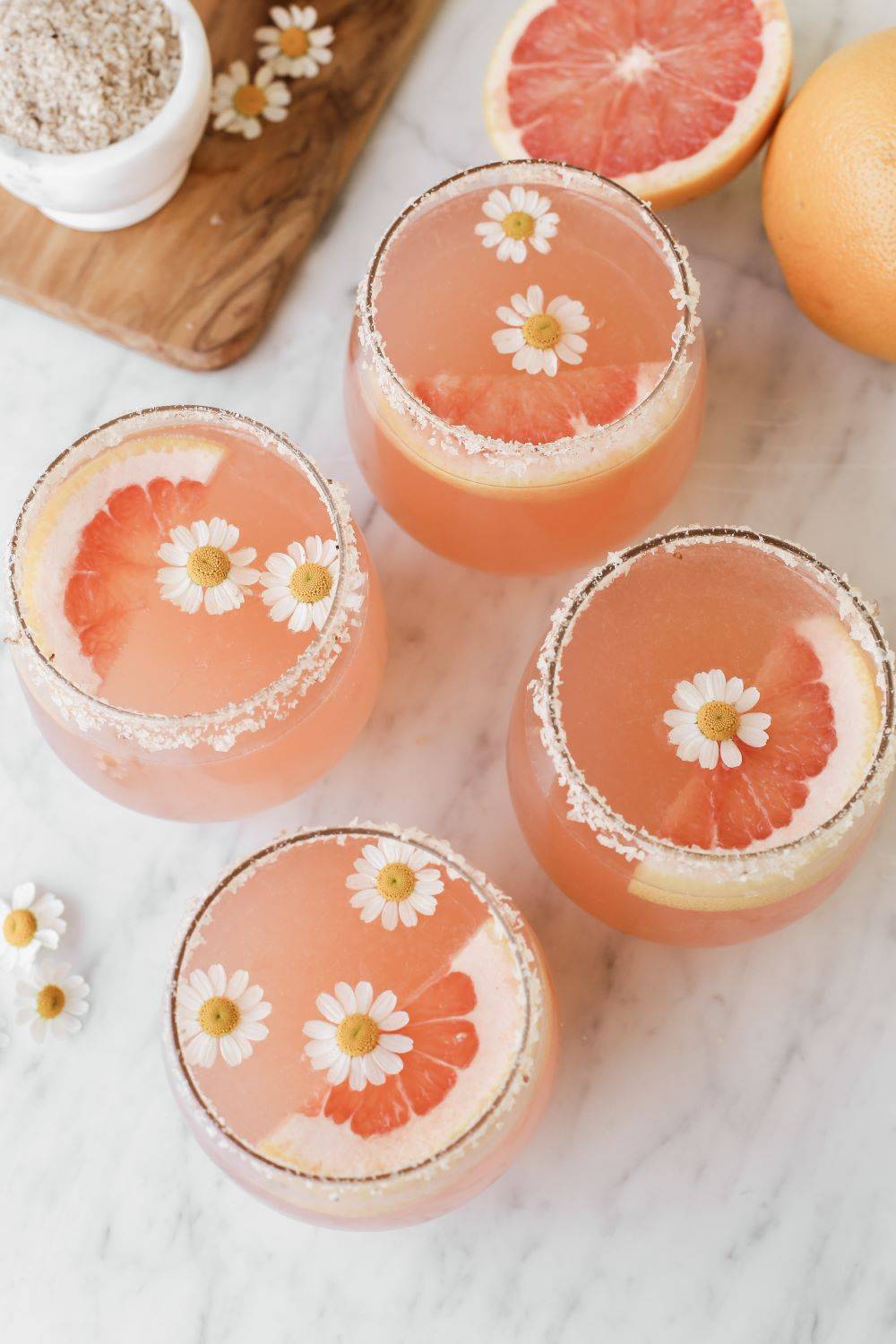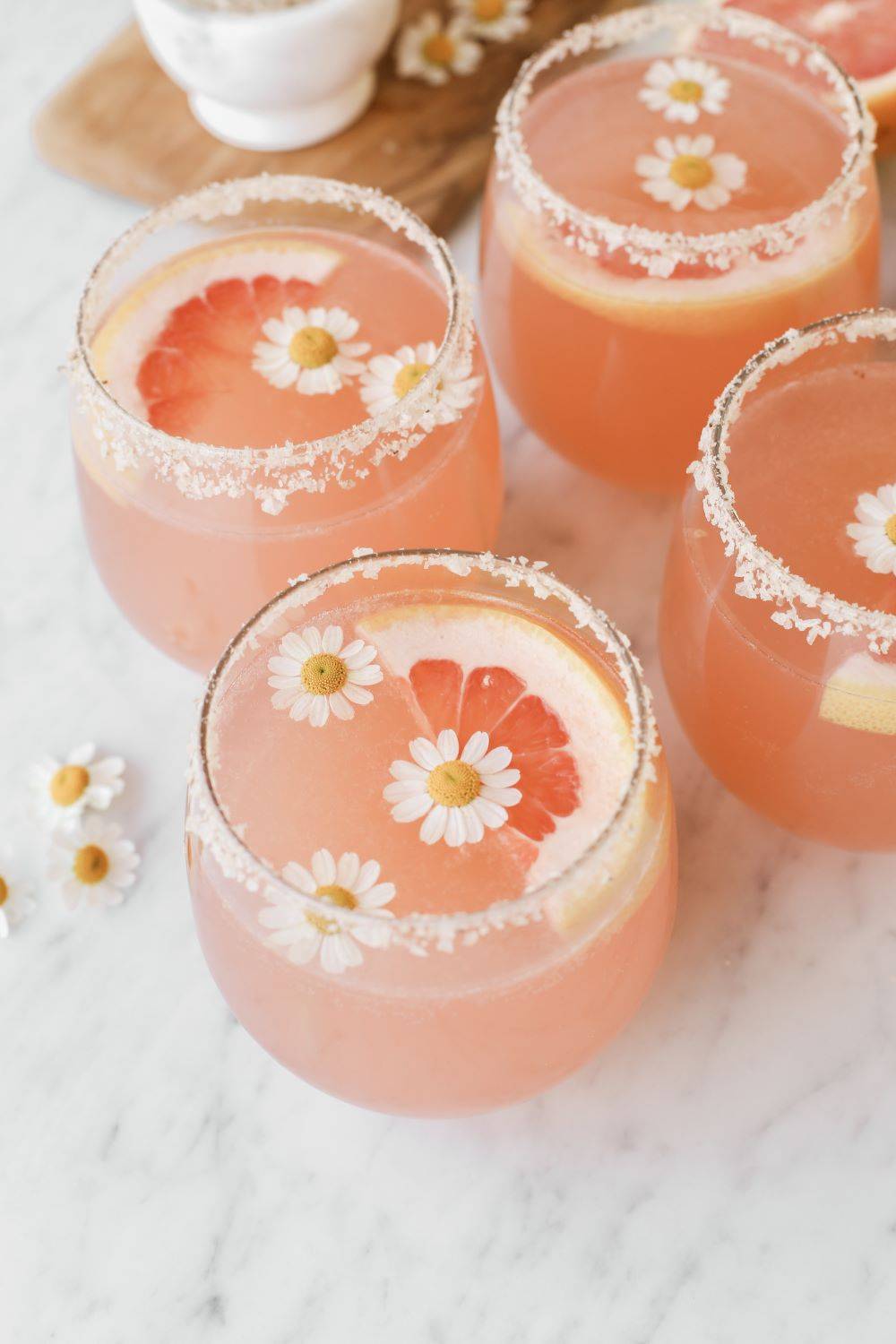 STEP 1:
Wipe the rim of the glass with a lime wedge and then roll in the salt flakes.
STEP 2:
Combine mezcal (or tequila), italian soda, grapefruit juice, and simple syrup into a cocktail shaker filled with ice and shake until the shaker is cold.
STEP 3:
Pour mixture into the salted glass and pour a few splashes of sparkling water to top off the cocktail.
STEP 4:
Top with a slice of grapefruit and enjoy!