This is a 2 ingredient Mango Smoothie.And it's probably the best mango smoothie you'll ever have.
This is a 2 ingredient Mango Smoothie, Bananas and Mangoes. Use really ripe fruit! I like to freeze my fruit before making the smoothie to help with that beautiful consistency!
2

mangoes

chopped (about 2 cups)

3

bananas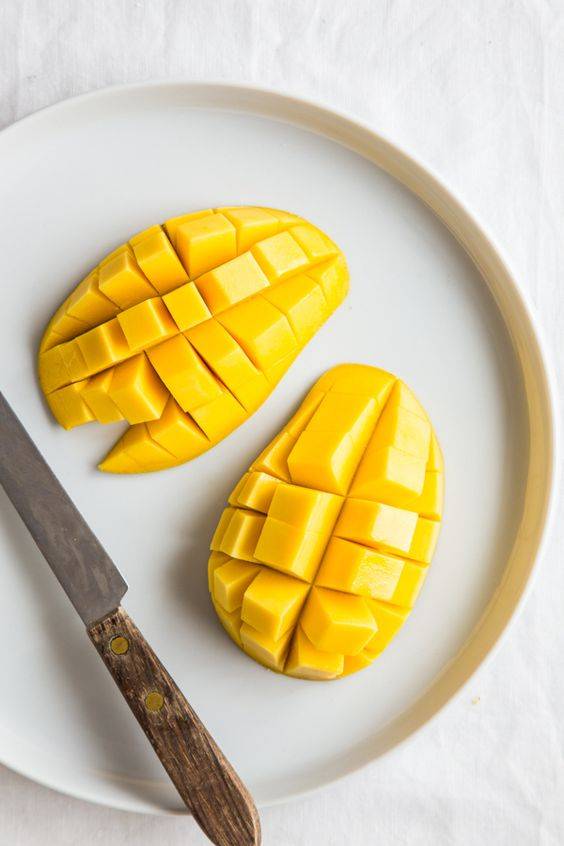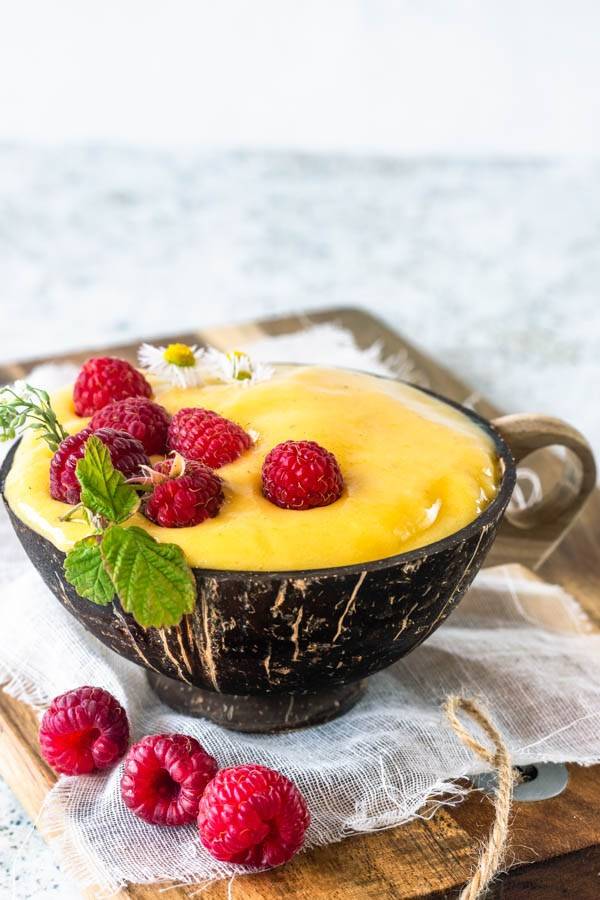 Make sure your bananas are very ripe. Several hours before making the smoothie, peel bananas and place them in the freezer.

I always have frozen bananas in my freezer so I can make smoothies when I please.

This time, I peeled the mangoes, cut it into cubes, and places the fruit pieces in the freezer for about 1 hour.

If the fruit is really cold and frozen, it helps the smoothie to have an amazing creamy and thick consistency.

Blend frozen fruit. Place it into a bowl, you can even drink it with a straw. I placed mine in those beautiful bowls and ate with a spoon and raspberries on top!
---
What a gorgeous vibrant looking smoothie! You can't beat mangoes! Those coconut cups look so cute, perfect smoothie cups!
- Miami Food Network -