Kahlua Chocolate Truffles
Kahlua Chocolate Truffles
Kahlua Chocolate Truffles are the perfect sweet treat for the chocolate lovers in your life.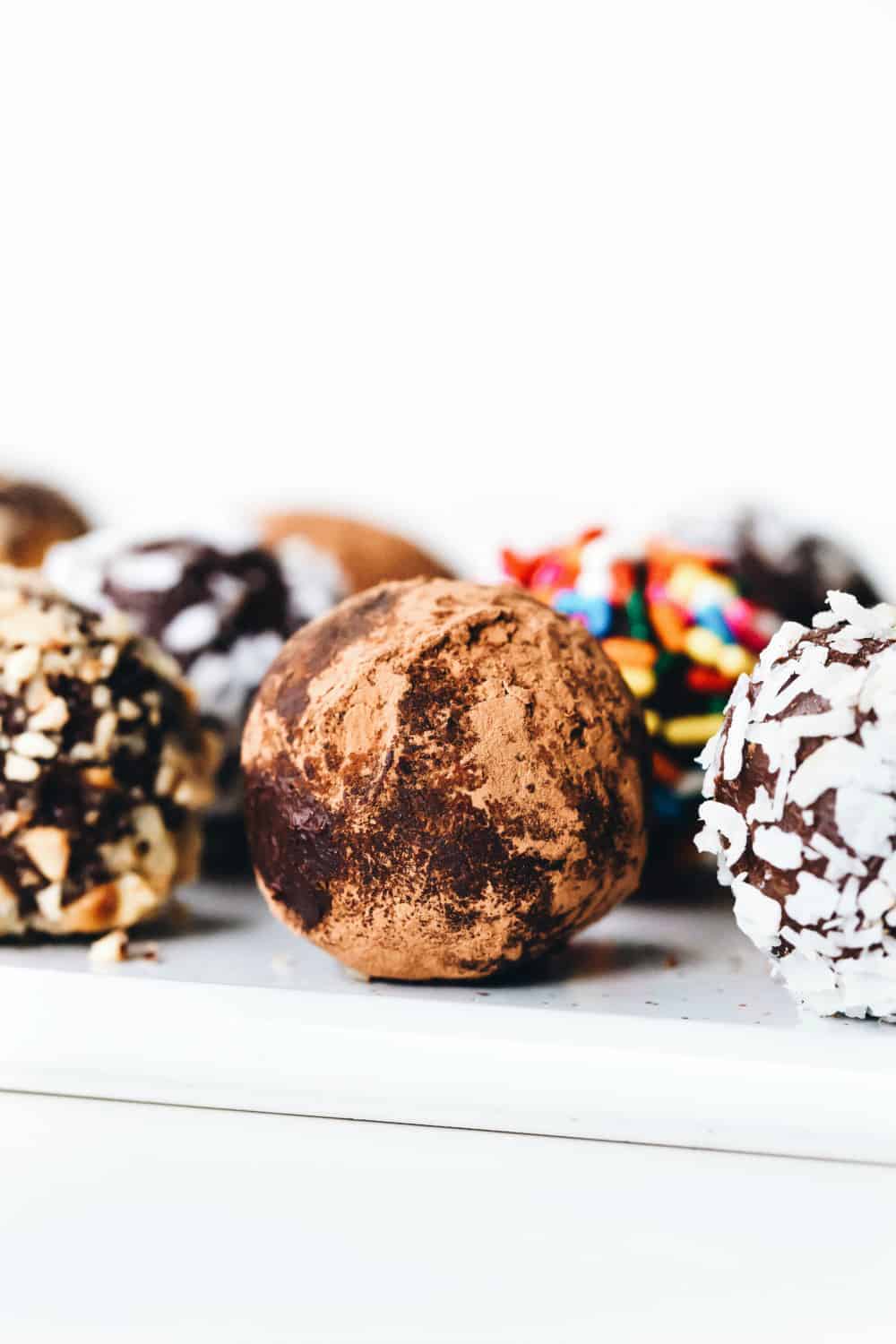 These Kahlua Chocolate Truffles are crazy easy to make. It's pretty much like making ganache with Kahlua in place of butter, letting it chill, and then rolling into sprinkle-covered balls. Your hands WILL GET MESSY. Rolling chilled chocolate in sprinkles is going to gunk your palms up. But it's a labor of chocolate love.
10 ounces good quality dark chocolate
¾ cup heavy cream
3 tablespoons Kahlua liqueur
a variety of sprinkles or cocoa powder for coating the truffles
** you will also need plastic wrap and wax paper**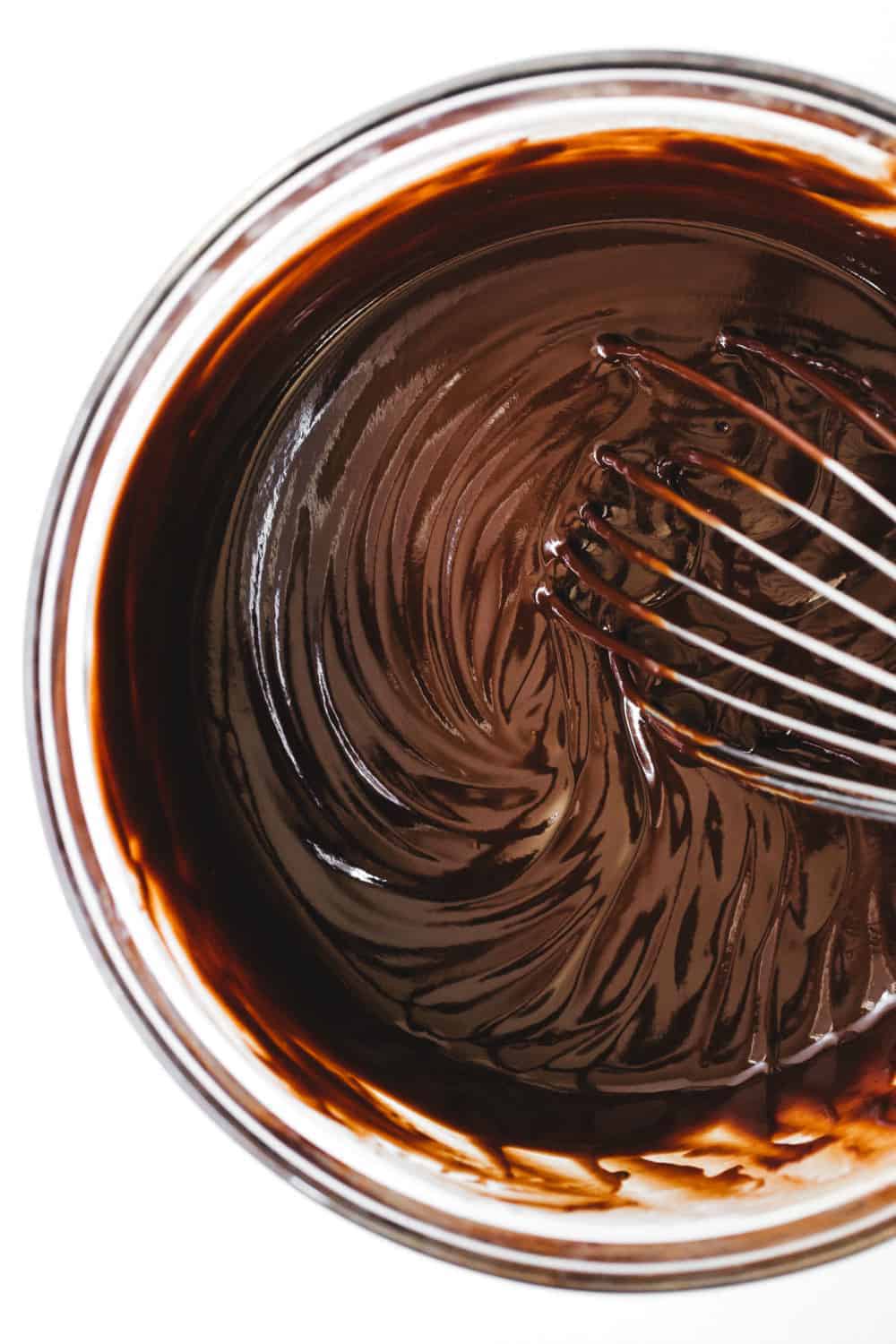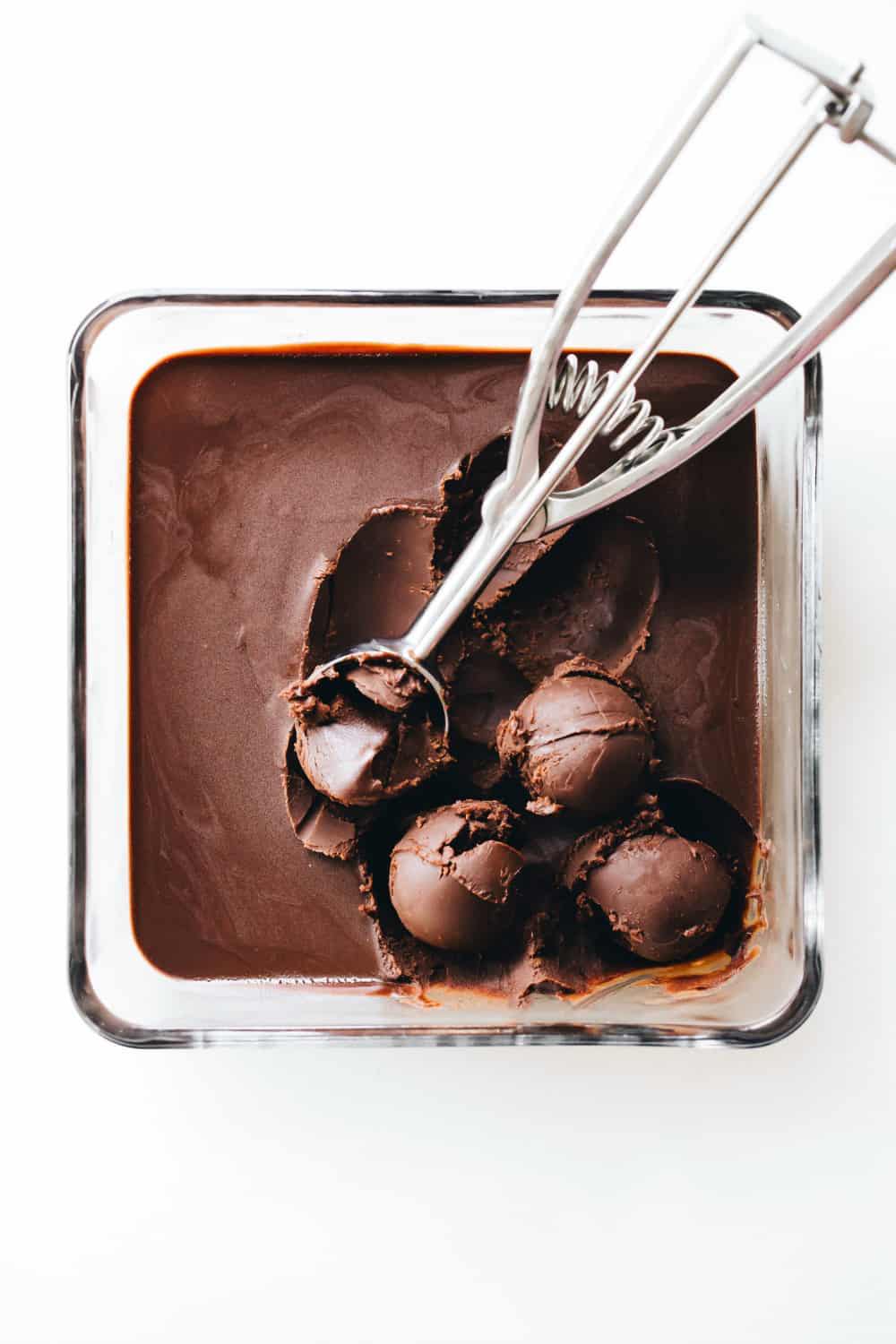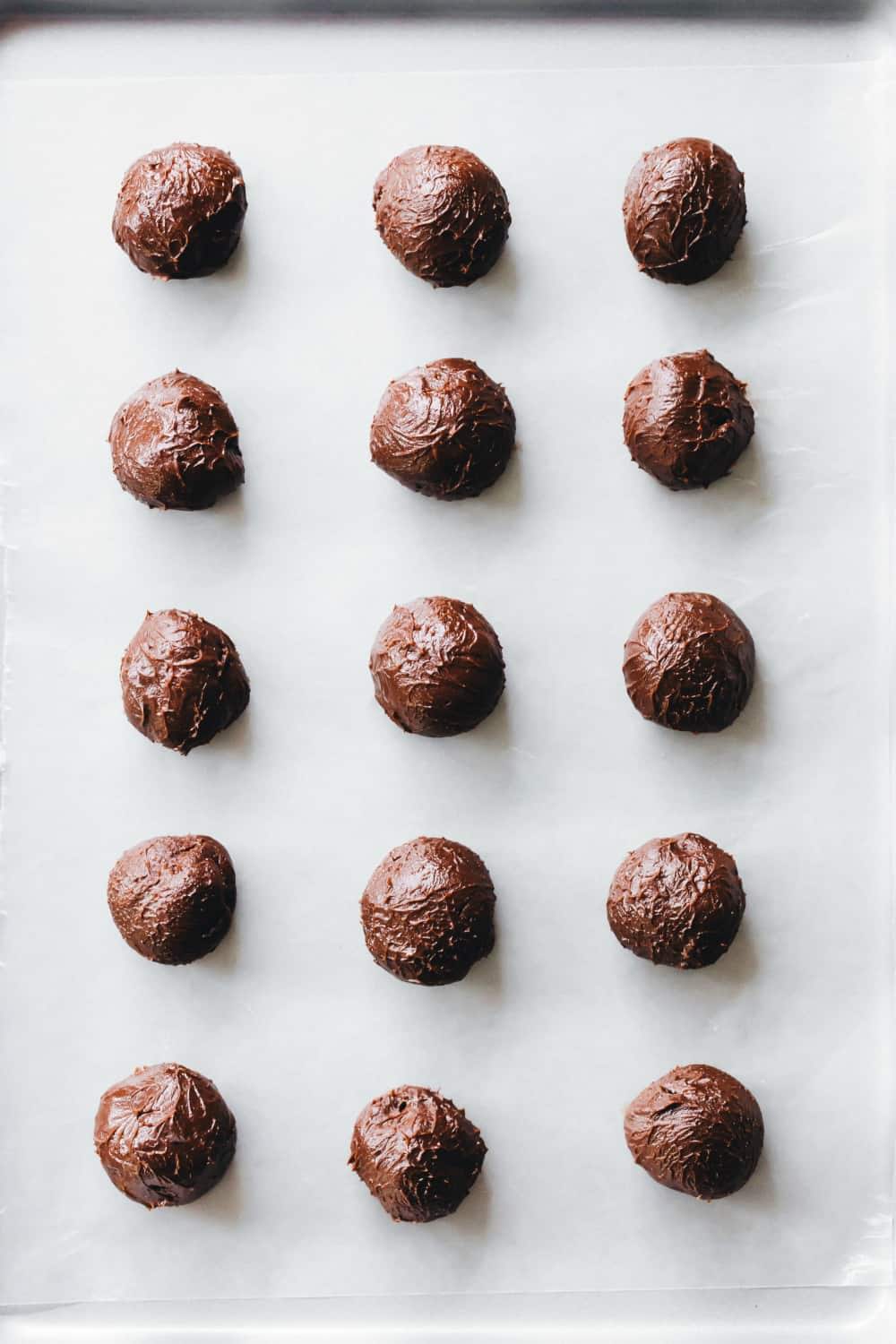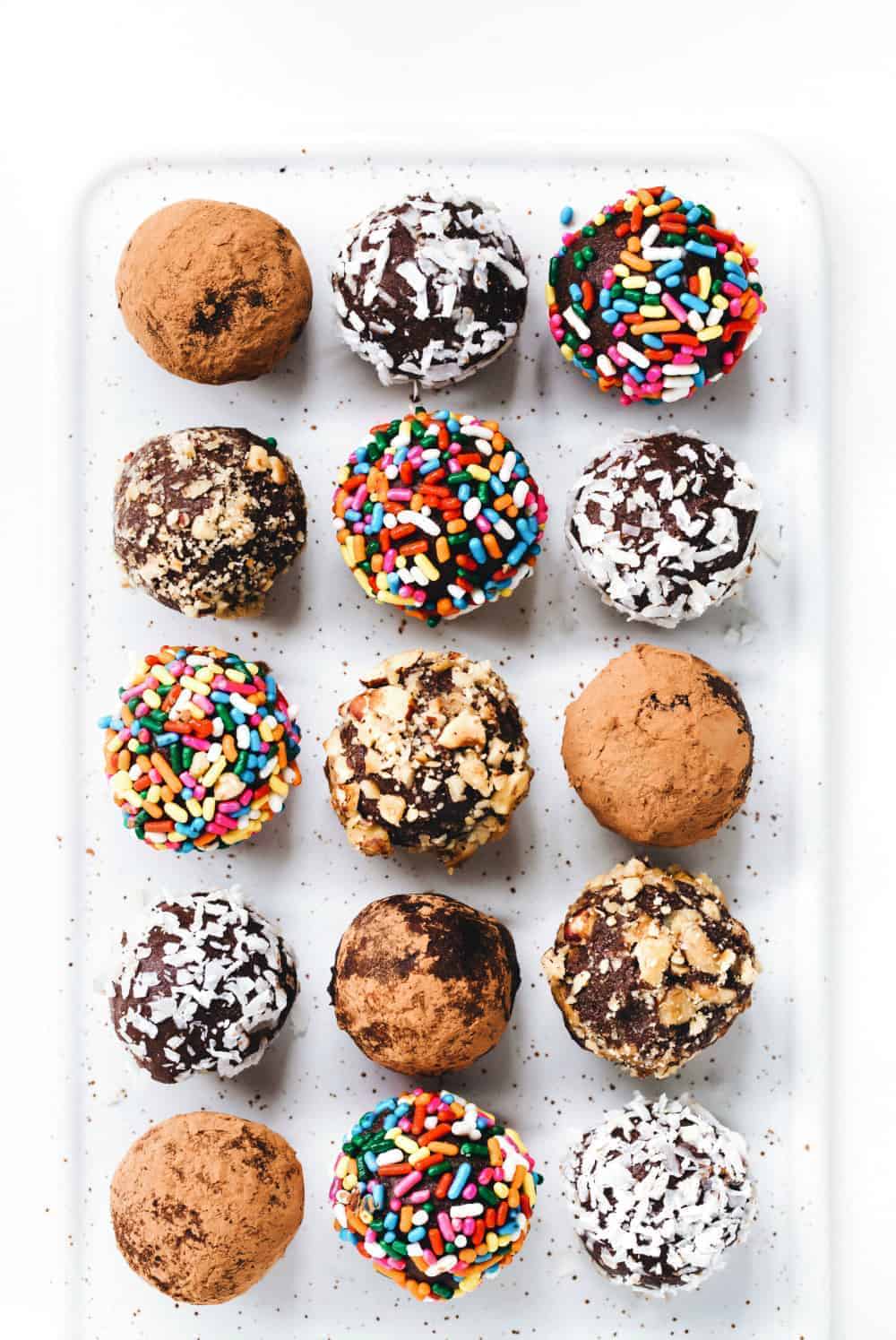 Chop the chocolate into smallish pieces. Place it in a medium bowl.
Heat the heavy cream in a small saucepan over medium high heat until it just begins to simmer. Pour the hot heavy cream over the chopped chocolate and whisk until smooth.
Stir in the Kahlua. Cover the chocolate tightly with plastic wrap; it is helpful to press the plastic right down onto the surface of the chocolate. Refrigerate for at least 2 hours.
To roll the truffles I find it SUPER handy to have a separate sheet of wax paper laid out for each kind of sprinkle. So for the truffles pictured here I had 5 1' X 1' wax paper squares laid out - one for Valentine nonpareils, one for rainbow nonpareils, one for chocolate jimmies, one for rainbow jimmies, and one for unsweetened cocoa powder.
Use a small spoon to scoop out about 1½ teaspoons of the chilled chocolate. Roll in tin your hands to form a ball. Then roll it in the sprinkles or cocoa.
Repeat until you've rolled all the chocolate -- you will rinse your hands A LOT. Keep a clean dish towel handy.
Chill the truffles until you are ready to gift or serve.
---
The texture is best when these are chilled overnight after rolling in the sprinkles or cocoa. They are still smooth and creamy but are a little more firm, and the Kahlua flavor is more pronounced.
These truffles are so so pretty! Perfect for Valentine's Day! Love the kahlua in here too!
- Miami Food Network -
Smooth and rich dark chocolate truffles with a hint of the delicious coffee rum flavor of Kahlua liqueur. Covered in your favorite sprinkles, these Kahlua Chocolate truffles are the perfect chocolate-lover's gift for any occasion! Please note that active time to make these is minimal but they will require 2 hours to chill before rolling.