Frozen Strawberry Rhubarb Margaritas
Frozen Strawberry Rhubarb Margaritas
Blended rhubarb compote, fresh strawberries, tequila, and lime make these Frozen Strawberry Rhubarb Margaritas so delicious and refreshing!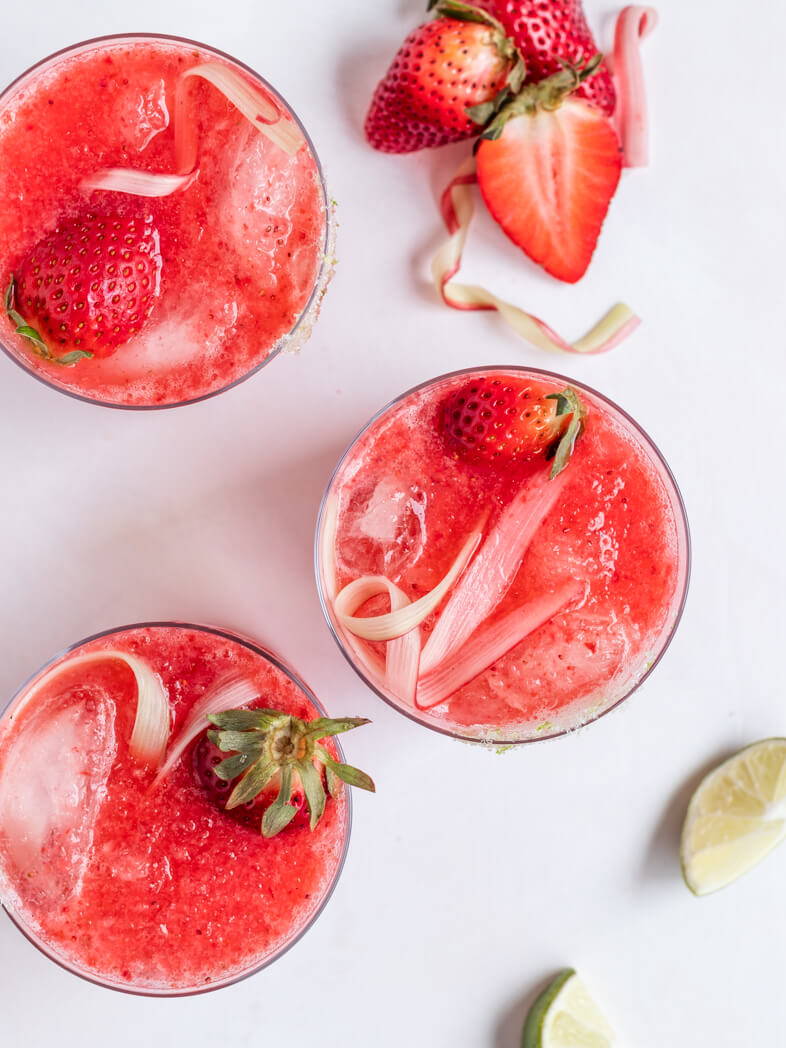 Part of the reason I love these Frozen Strawberry Rhubarb Margaritas so much is that they are perfect to entertain large crowds at a summer gathering. You can easily double or triple the amount of rhubarb compote you make and even store it in the fridge for 2-3 days before your party to plan ahead and triple the recipe.Whenever the party starts, simply add the ingredients to your blender and 30 seconds later there will be enough margaritas to serve to a whole group!
.
rhubarb compote
1 cup

chopped frozen rhubarb (chopped into

2

inch thick pieces)

1/2 cup

water

1/2 cup

sugar
margarita ingredients
2

–

3

cups ice (*more or less ice depending on preference)

1 cup

chopped fresh strawberries (*about

8

strawberries)

6 Tbsp

rhubarb compote (*made above)

3 oz

blanco/silver tequila

2 tsp

freshly squeezed lime juice (*about

1

small lime)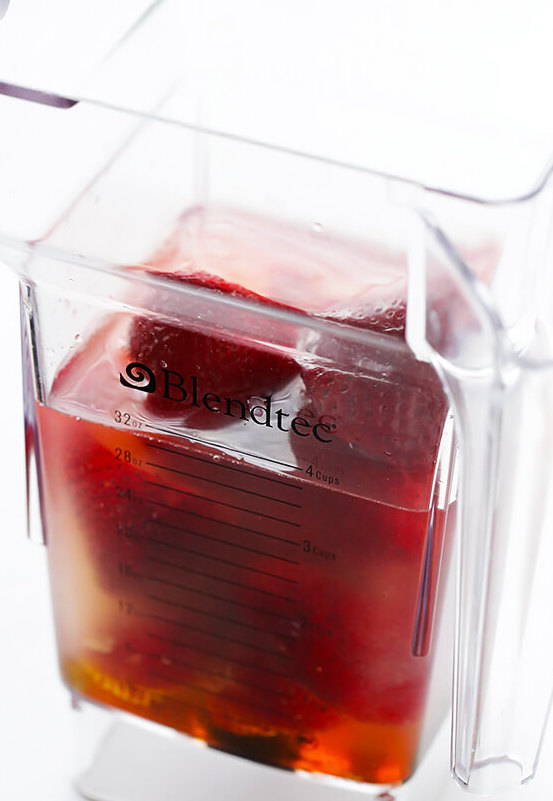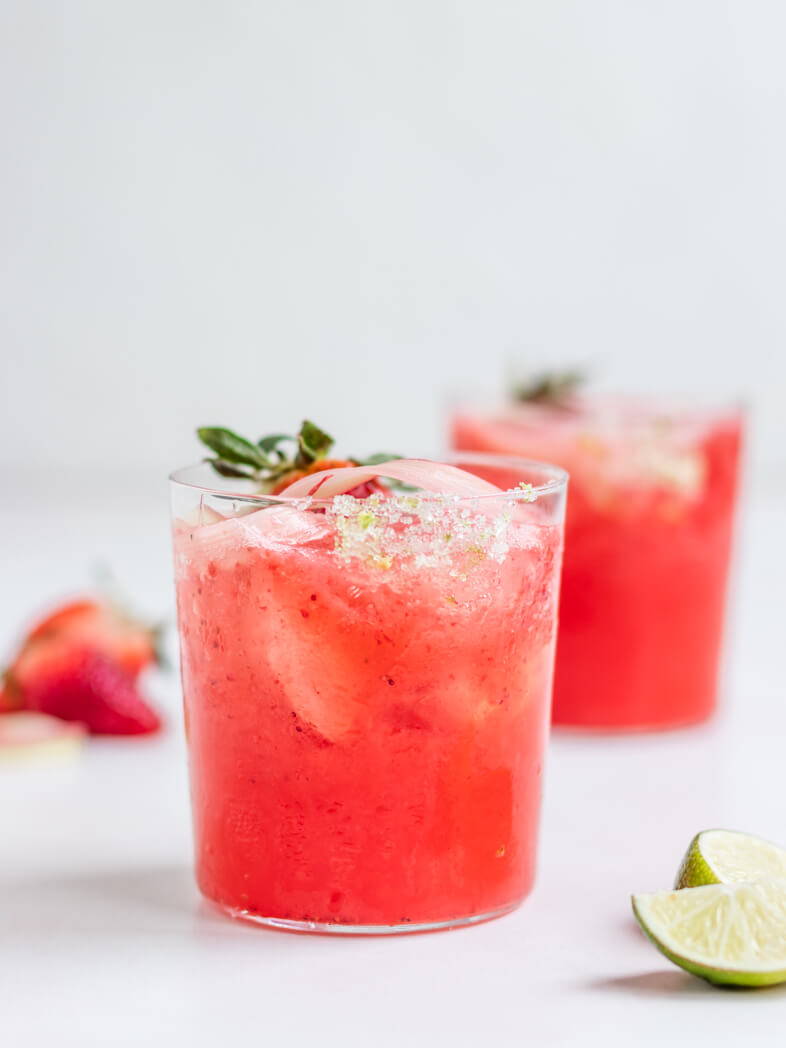 First, make your rhubarb compote. Add your chopped rhubarb, water, and sugar to a saucepan and bring to a boil. Once boiling, reduce the heat to a simmer and cook 8-10 minutes until rhubarb is completely soft and beginning to fall apart. Remove from the heat and let cool completely before using. (This recipe makes enough rhubarb compote for 4 margaritas).
Once the compote is ready, add all of your ingredients to a blender including the ice, fresh strawberries, rhubarb compote, tequila, and lime juice. Blend for 30-60 seconds until completely mixed.
Pour the frozen margarita into a cocktail glass and top with rhubarb ribbons and fresh strawberries to serve. Enjoy!
---
If the mixture is too thick to pour, allow it to sit for a few minutes or spoon it into the prepared glasses.
Check the sweetness of your strawberries and adjust the sugar as needed.
Enjoy!

What a fabulous cocktail! So perfect with fresh picked strawberries . Cheers and hope you are having a great weekend!
- Miami Food Network -
Fresh Fruit or Fruit Compote
For this recipe, I used blended whole fresh strawberries with a homemade rhubarb compote.
I recommend using softer fruits such as berries, mango, or kiwi in their raw state and blending them into cocktail recipes. When it comes to tougher fruits such as rhubarb, or apricot- it's best used to turn them into a compote with added sugar before blending.
Luckily making rhubarb compote is super easy as it just requires rhubarb, sugar, and water. After enough time boiling together, the rhubarb breaks down into a soft and sugary compote that tastes amazing in any blended cocktail recipe.