Fresh Fruit Salsa with Cinnamon Chips
Fresh Fruit Salsa with Cinnamon Chips
Juicy, sweet and colorful fruit salsa paired with cinnamon sugar tortilla chips makes the perfect fresh party snack!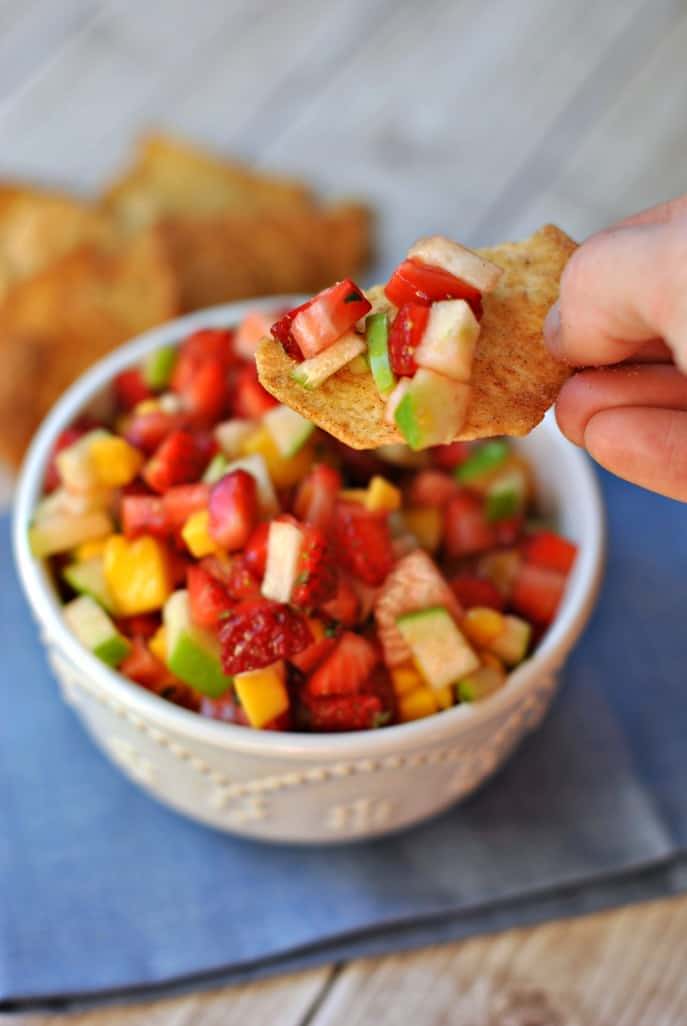 These cinnamon tortilla chips are the best thing to eat with fruit salsa. The bring out the sweetness of the fresh fruit salsa, and the flavors mix so perfectly. You could also try using it as a topping for fish or chicken if you're feeling a fruity dinner. Or just pair the strawberry basil salsa with ice cream, angel food cake, or a tart for something more dessert like.
1 medium pear, peeled and finely chopped
1 medium apple, peeled and finely chopped
1 medium kiwifruit, peeled and finely chopped
1 small peach, peeled and finely chopped
1/2 cup fresh blueberries
1/2 cup finely chopped fresh pineapple
1/2 cup finely chopped fresh strawberries
2 tablespoons honey
1 tablespoon lime juice
3/4 teaspoon grated lime zest
3 small fresh basil leaves, thinly sliced
3 fresh mint leaves, thinly sliced
CINNAMON CHIPS:
8 flour tortillas (8 inches)
Cooking spray
1/2 cup sugar
1 teaspoon ground cinnamon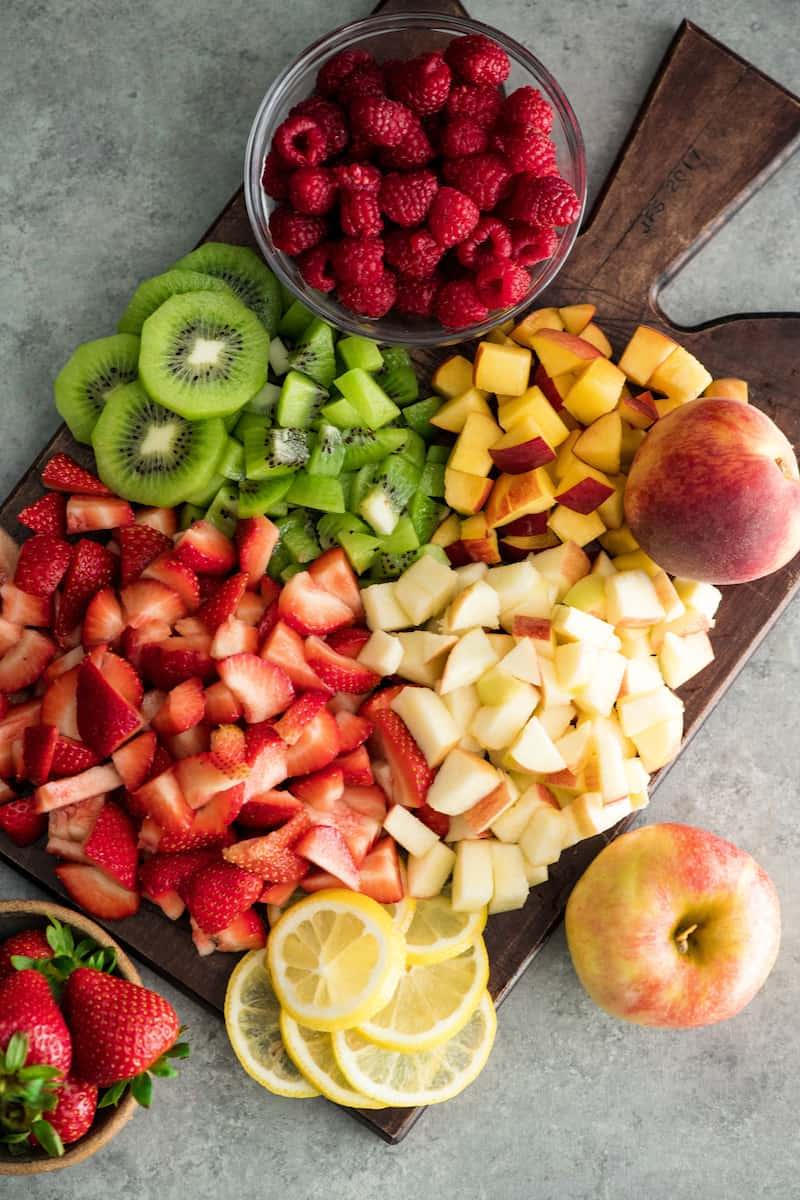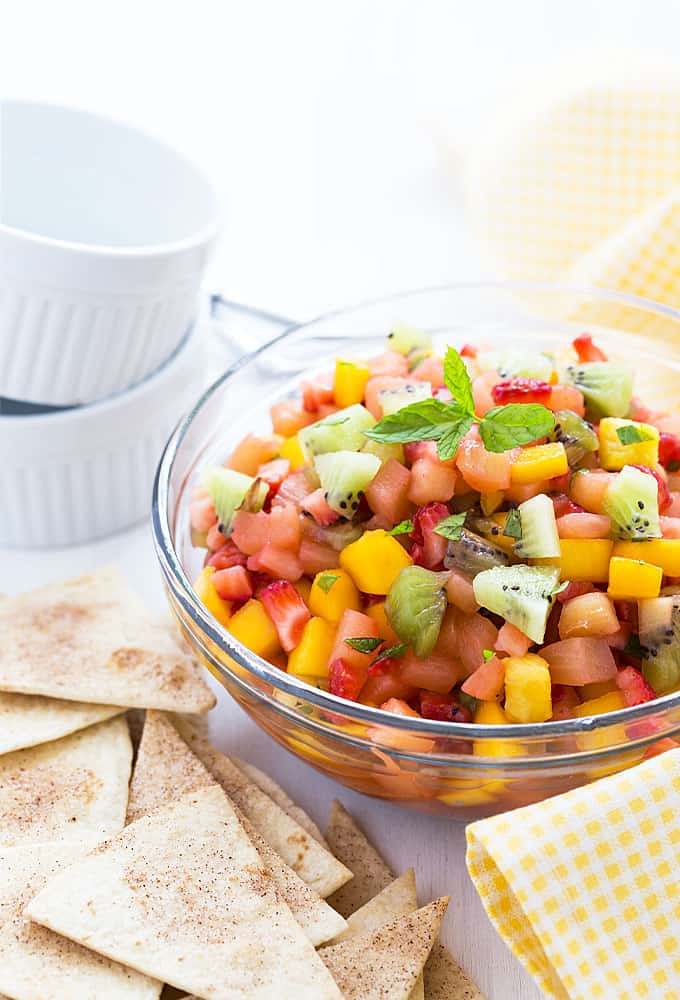 In a large bowl, combine the salsa ingredients; mix lightly. Refrigerate until serving.
Lightly spritz both sides of tortillas with cooking spray; cut each into eight wedges. In a large bowl, combine sugar and cinnamon. Add tortillas; toss to coat.
Arrange in a single layer on ungreased baking sheets. Bake at 350° until golden brown, 10-12 minutes. Serve with salsa.
---
The salsa is best eaten the day it is prepared.
If your salsa needs more sweetness, add a little honey or agave nectar (to taste).

Really like this salsa and chips, love the idea of the strawberries and cinnamon sugar chips. very colorful!
- Miami Food Network -
Nutrition Facts
1/4 cup salsa with 4 chips: 124 calories, 2g fat (0 saturated fat), 0 cholesterol, 118mg sodium, 25g carbohydrate (9g sugars, 2g fiber), 2g protein. Diabetic Exchanges: 1-1/2 starch.