Cucumber Avocado Watermelon Salad
Cucumber Avocado Watermelon Salad
A bright and refreshing cucumber watermelon salad with fresh basil and avocado.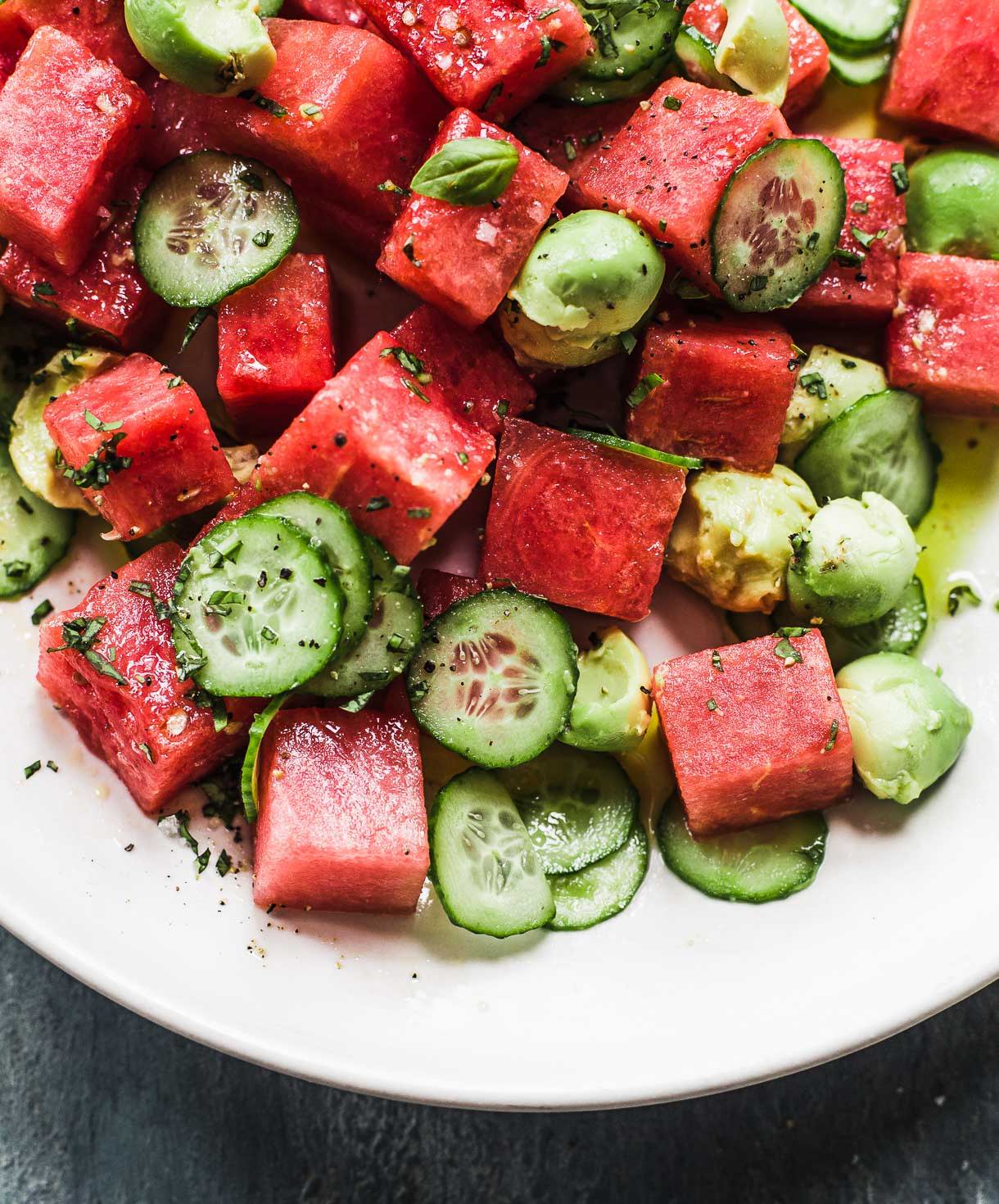 That's what this Cucumber Watermelon Avocado Salad is.
Bright.Refreshing.Creamy.Crunchy.Sweet.Salty.
To have all those things in one bite is pure magic.
Dressed simply with the best olive oil you can buy, sweet summer basil, fresh lime (or lemon) juice, salt, and freshly ground black pepper for a subtle kick.
2 1/2 cups uniformly cubed watermelon
1 small english cucumber, thinly sliced with a mandoline (I used this type of cucumber because it has fewer seeds and is less watery)
1 ripe avocado, scooped into small balls with a melon baller
3 tablespoons extra virgin olive oil
juice from one lime (or lemon, but I prefer lime)
2 tablespoons freshly chopped basil
salt to taste
freshly ground black pepper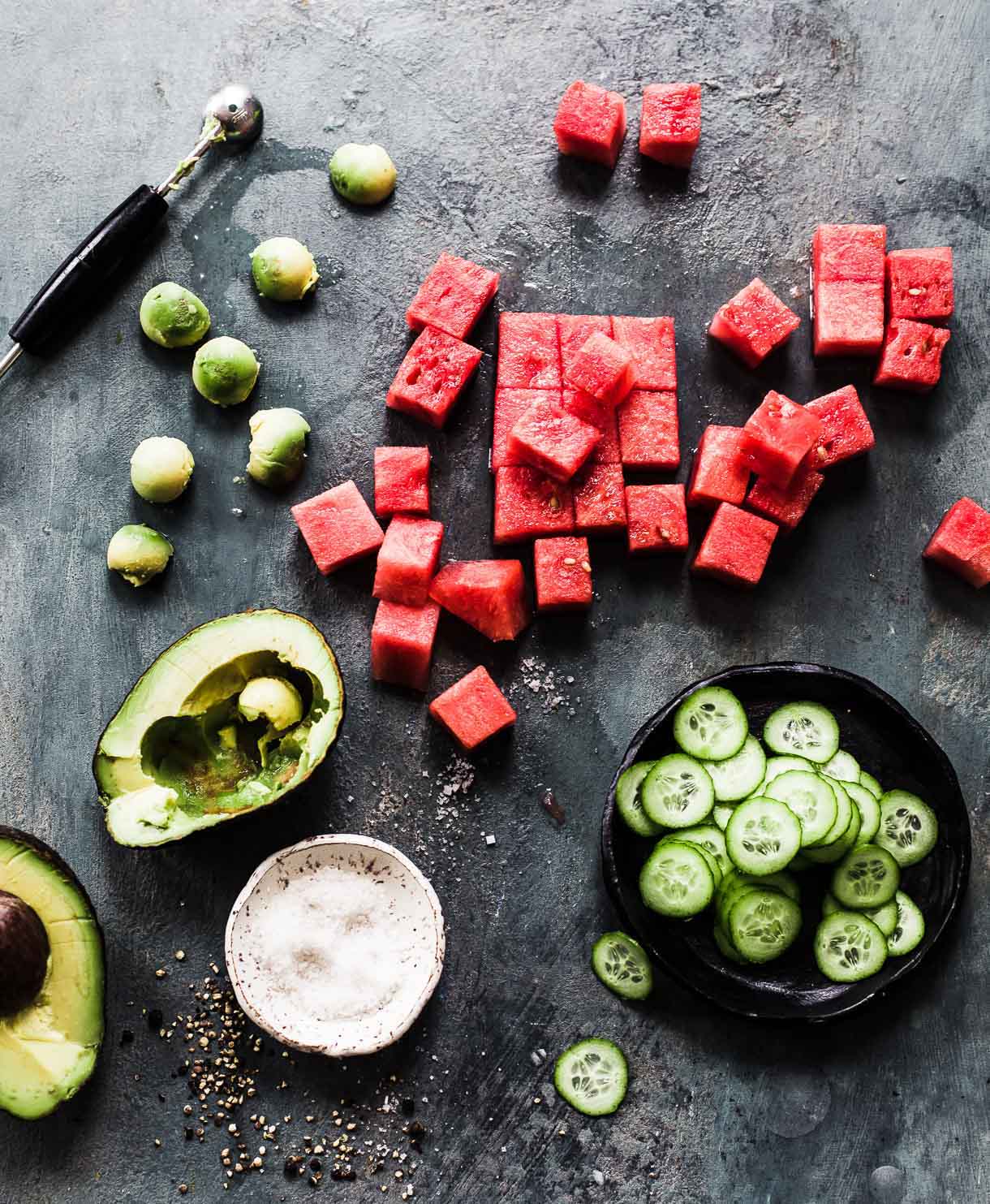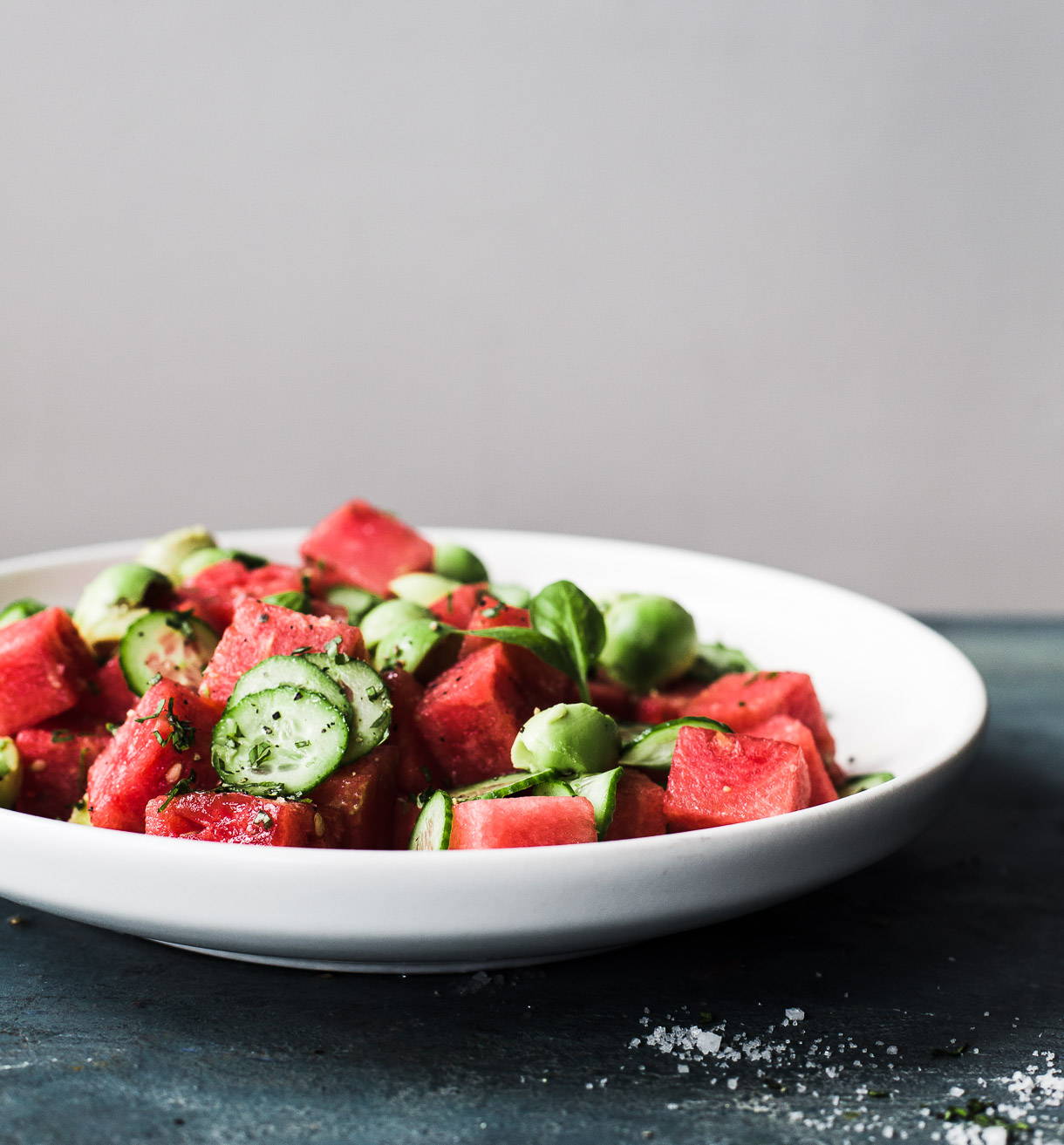 Prepare watermelon, cucumber, and avocado and place in a large bowl. Squeeze lime over the top and gently stir. T
hen add olive oil, basil, salt and pepper. Gently stir and pour onto on a large plate.
Finish with a few cracks of black pepper and torn pieces of basil to garnish.
---
This is such a stunning salad! I want to dive in and enjoy every refreshing bite :)
- Miami Food Network -