Creamy Coconut Lime Mojito
Creamy Coconut Lime Mojito
Creamy yet refreshing...the perfect tropical mojito!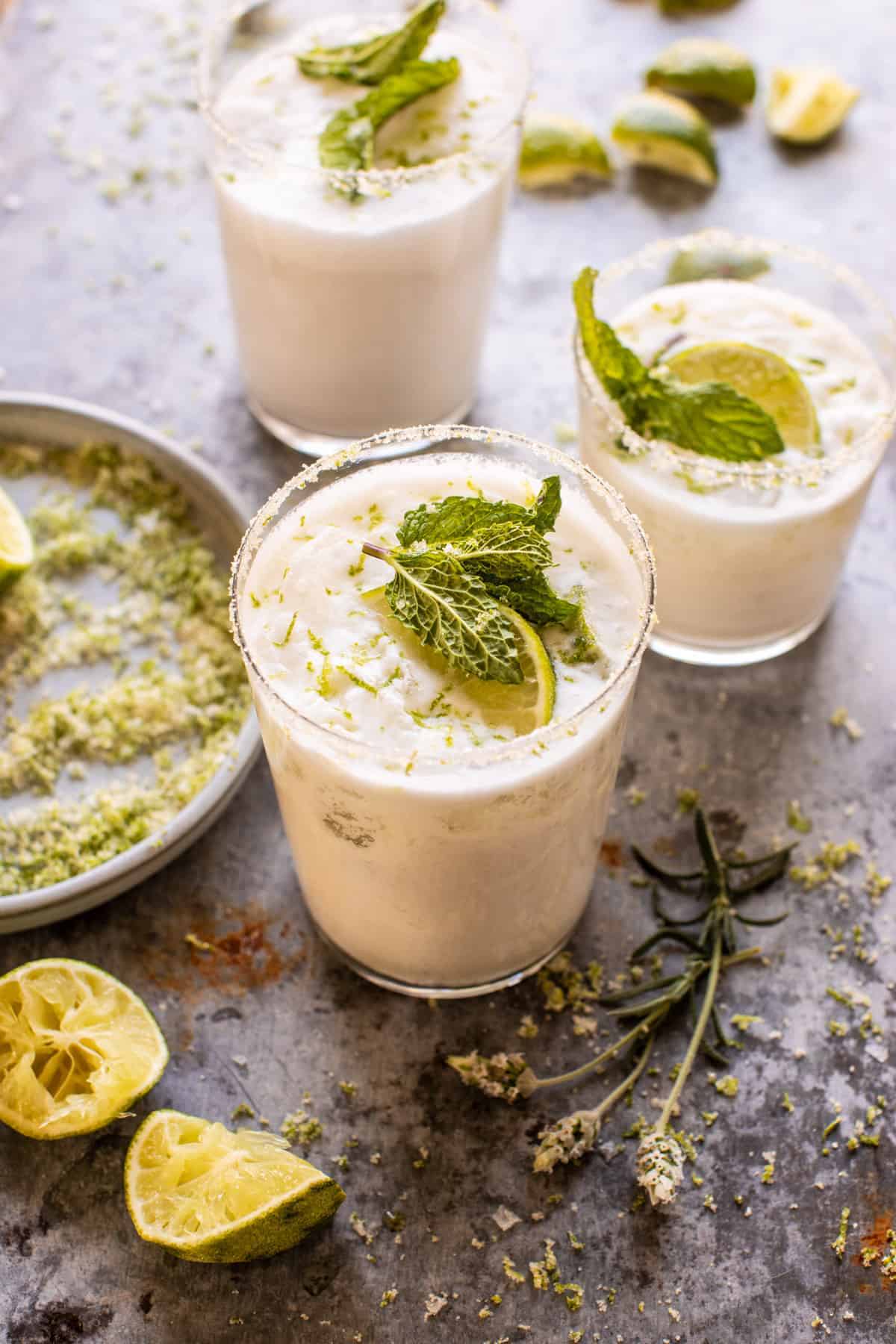 Getting tropical with this fun and easy Creamy Coconut Lime Mojito. White and coconut rum mixed with plenty of fresh lime and mint. This mojito is made creamy with coconut cream and topped off with ginger beer for a fizzy, gingery kick. It's creamy and refreshing…the perfect tropical mojito. A sweet lime sugar-rimmed glass really seals the deal and keeps everyone coming back for seconds.
8

fresh mint leaves

1-2

teaspoons

granulated sugar

(optional)

1

ounce (2 tablespoons)

white rum

1/2

ounce (1 tablespoon)

coconut rum

1/4

cup

canned full fat coconut milk

well stirred

ginger beer

for topping
LIME SUGAR
zest of 1 lime

2

tablespoons

granulated sugar

flaky sea salt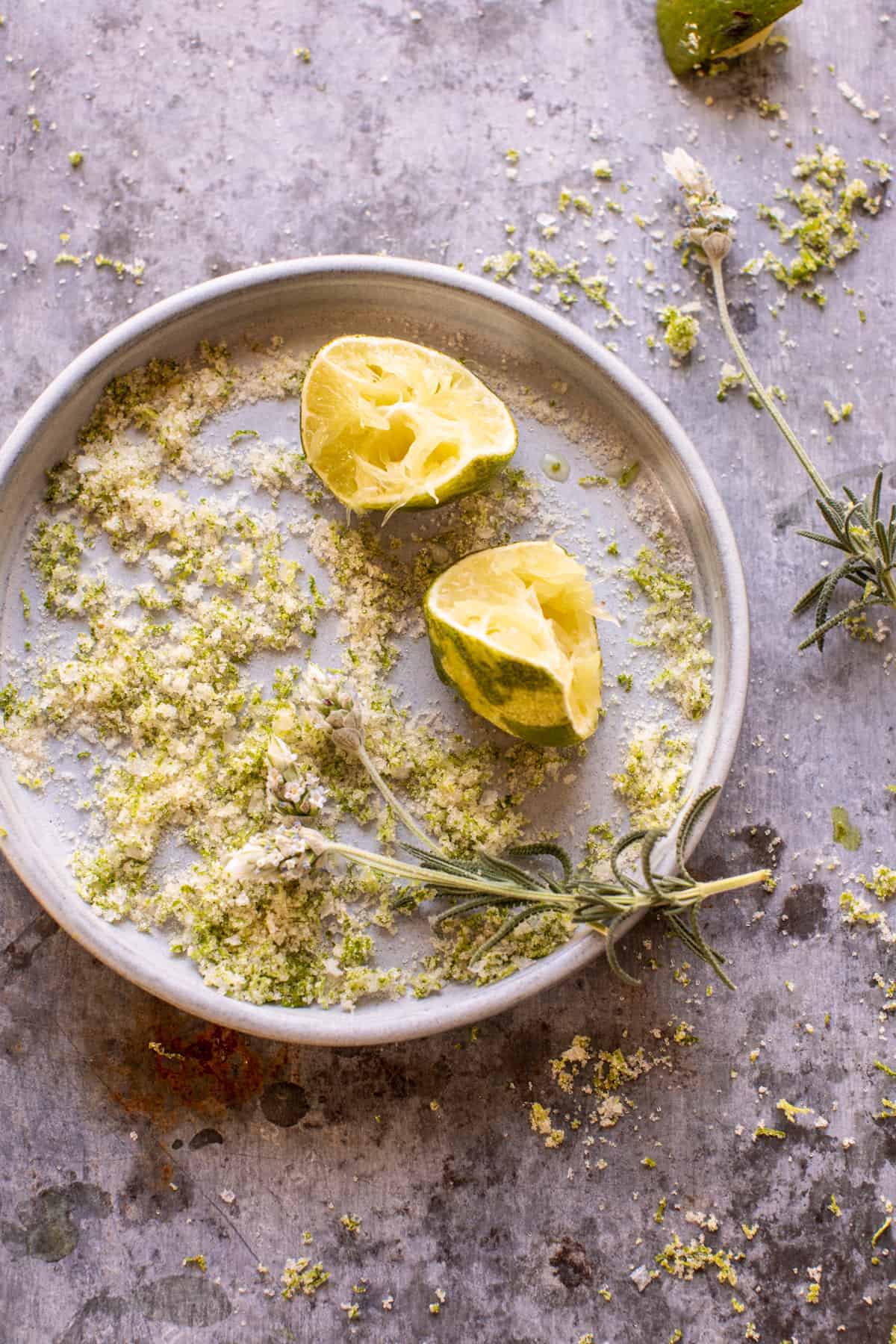 1.To make the lime sugar. Combine the lime zest, sugar, and a pinch of salt on a shallow plate. Rim your glasses in sugar, then fill with ice.
2. In a cocktail shaker or glass jar, muddle the lime, mint, and sugar (if using) together, squashing everything to release the juices. Add the white rum and coconut rum. Fill with ice and shake until combined. Add the coconut milk and shake.
3. Strain into your prepared glass. Slowly top with ginger beer, then gently stir to combine. Enjoy immediately.
---
Never tried a mojito with ginger beer added in to it, sound so exiting!
- Miami Food Network -
RECIPE NOTES
Foam on Top: the mojito will have foam on top once you add the ginger beer. Just gently stir to combine and the foam will subside.
Coconut Milk Separation: as the mojito sits in the ice, the coconut milk may slowly separate from the rum. I don't normally notice it much, but coconut milk brands vary and can cause different outcomes. Just gently stir to mix everything, then continue drinking!
Sugar: I don't personally add the sugar to the drink, as I find the drink to be sweet enough with the sugared rim and the ginger beer, but if you like a sweeter drink, use the sugar.