Chocolate Dipped Strawberry Martini
Chocolate Dipped Strawberry Martini
Chocolate strawberry martini - your favorite strawberries and chocolate combo gets a boozy lift in this dangerously delicious cocktail.
What's the first thing that pops into your head when you think Valentine's day treat? I bet it's chocolate, and then I am ready to bet, your next thought will be chocolate-dipped strawberries. There is a good reason why chocolate and strawberries is such a cliche for this holiday – not only they scream sophisticated treat, but the red, heart-shaped strawberries, almost symbolic in appearance, dipped in luscious chocolate are the perfect, seductive, one-bite treat.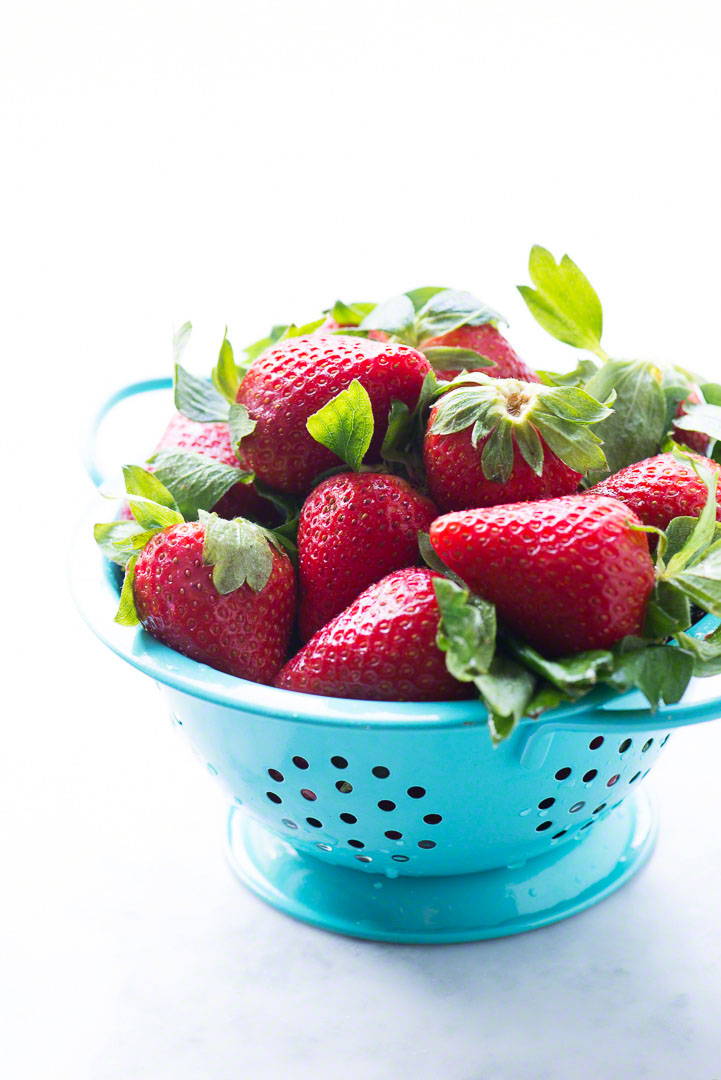 Chill glasses in the freezer
Melt the chocolate in a bowl in the microwave for 30 seconds, stir and microwave another 30 seconds until melted and let cool 10 min. Add to a piping bag or plastic baggie and cut a tiny part of the tip of one corner if using a baggie and pipe some in the bottom of the glass and decorate around the rim, making sure there is some around the top of the rim. Set in freezer to firm up.
Combine all the ingredients in a cocktail shaker filled with ice. Shake well and strain into the glasses. Garnish with strawberries and serve
---
For decoration, you can use any chocolate you like – white, dark, or milk to dip your glasses. Simply melt it over a double boiler, and then get creative by tilting the glass rim to make those chocolate waves, and drips, or hold the glass vertically, and dip down for a straight edge.
This brings me back to my childhood! Such a fantastic recipe- thank you so much for sharing your recipe and the images of the result!
- Miami Food Network -
It is absolutely delicious, and served in chocolate-dipped glasses, it makes for a killer presentation. Be warned though, it goes down dangerously fast!