Caribbean Pear Coconut Cake
Caribbean Pear Coconut Cake
A tasty recipe for Caribbean pear coconut cake: coconut and lime meringue on top of juicy and ripe pear slices.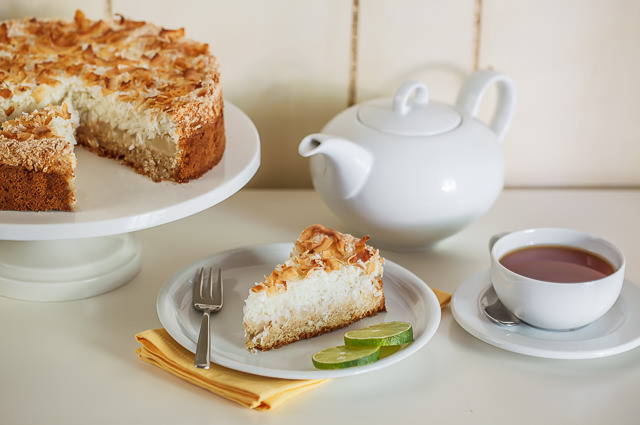 Anyone that has ever experienced the sweet sensation of a Caribbean Cake will want to replicate the experience as often as possible. This tasty cake is extremely light & fluffy, relies heavily on coconut, and features just the right amount of rum to instantly transport individuals back to the soft, sultry and mellow vibes of Carribiean.
for the cake batter:
185 g / 1½ cups all-purpose flour
90 g / ¾ cup whole wheat flour
3 teaspoons baking powder
¼ teaspoon salt
185 g / ¾ cup unsalted butter, softened
140 g / ⅔ cup granulated sugar
2 large eggs
4 teaspoons coconut liqueur
1 teaspoon vanilla extract
for the filling:
finely grated zest of one lime
2 tablespoons lime juice, divided
1.5 pound (about 5) ripe pears
3 egg white
140 g / ⅔ cup granulated sugar
150 g / 2 cups unsweetened coconut flakes
about 3 tablespoons coconut chip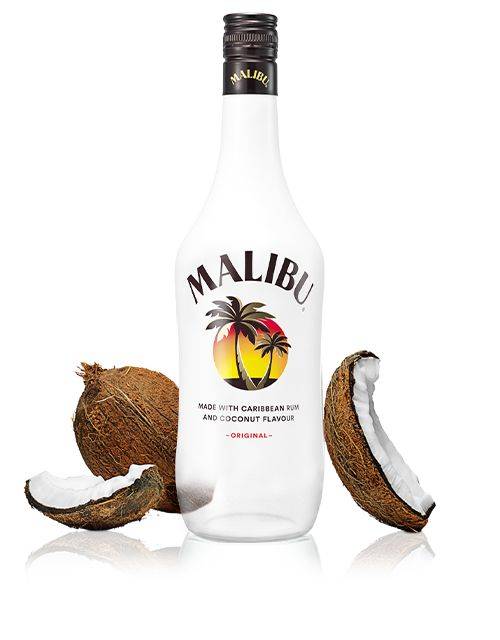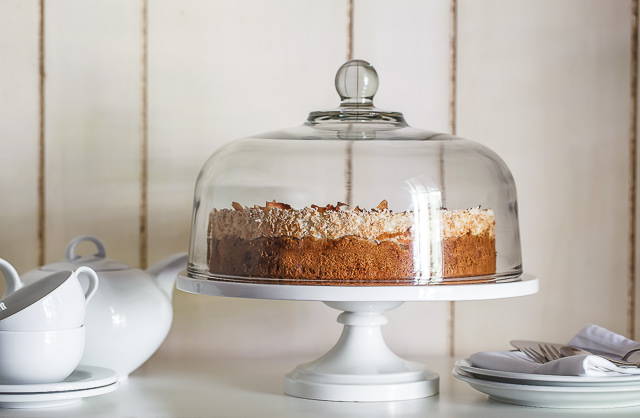 Preheat your oven to 175 C / 350 F. Grease your 24 cm / 9.5 inch springform pan.
Peal the pears, cut in quarters, remove cores, slice the quarters into half. Coat with 1 tablespoon lime juice and set aside.
For the cake batter: in a medium bowl measure and mix both flours, baking powder, and salt. Set aside.
In your bigger bowl or stand mixer with a paddle attachment add butter and sugar and mix until creamy. Add one egg at a time and continue mixing until pale and fluffy. Add flour mix, liqueur and vanilla extract stir shortly just until combined.
Transfer the batter into the springform pan and spread evenly, Top with the pear slices and bake 30 minutes.
While the cake bakes make the meringue topping: Add lime zest to sugar and rub with your fingers. Beat egg white, lime-sugar and the remaining tablespoon of lime juice until they form firm peaks. Fold in coconut flakes.
Spread the meringue over the baked cake and sprinkle with coconut chips. Bake again for 20 to 30 minutes. You might have to cover cake with aluminum foil if coconut chips browns too quickly. Let cool and remove from the pan.
---
This cake looks absolutely devine!
- Miami Food Network -