Breakfast Steak & Cheddar Toasts
Breakfast Steak & Cheddar Toasts
Breakfast Steak & Cheddar Toasts - for those of us who like meat for breakfast sometimes!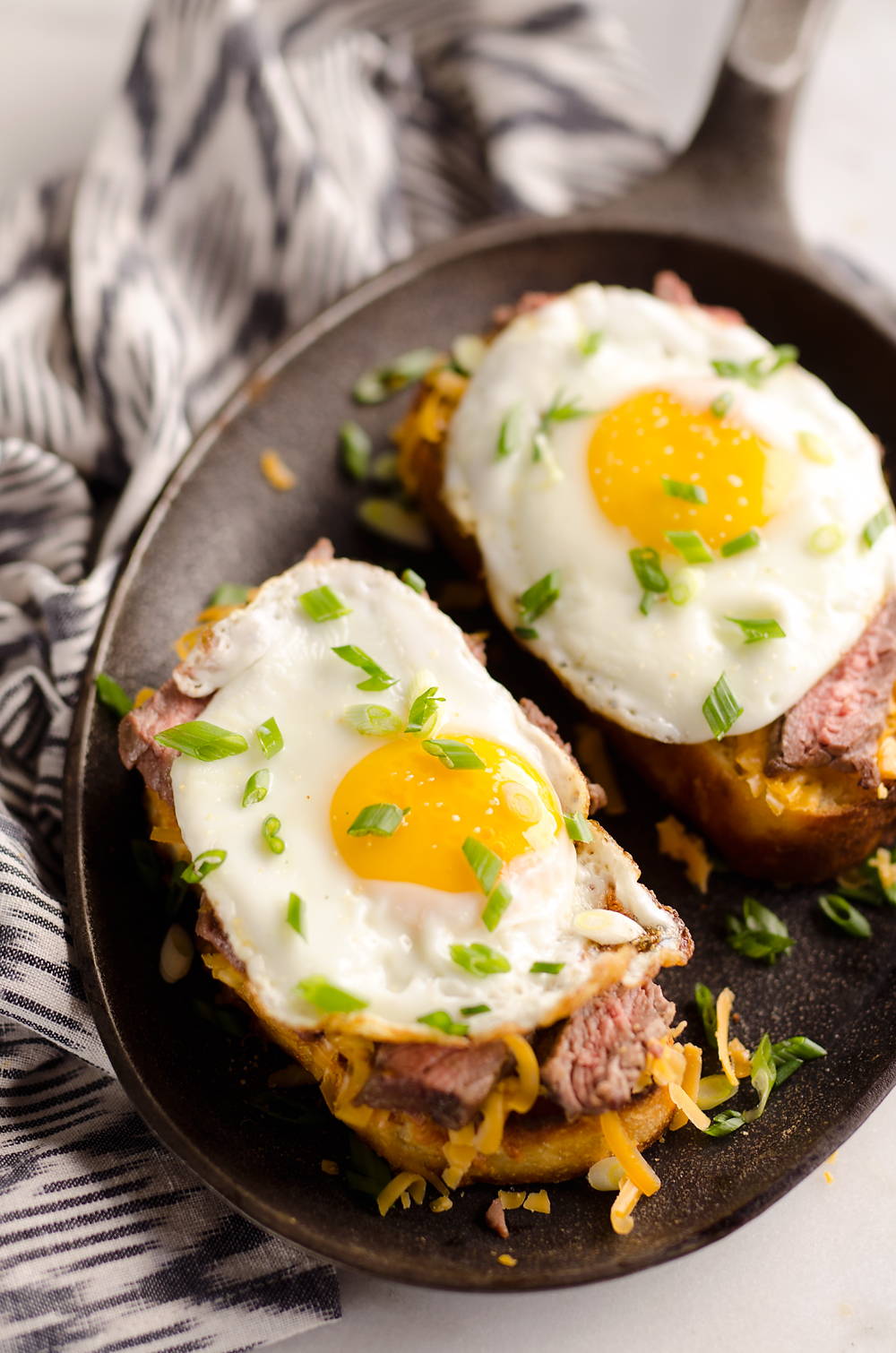 Egg yolks can be a magical thing when prepared correctly. A beautiful runny egg yolk is the perfect addition to any dish. There is no need for mayo, mustard or anything of the kind when you have the rich yolk of an egg oozing over your savory dish!A tender and juicy New York Strip is layered on top of a piece of buttery French bread and sharp cheddar cheese and topped with a runny egg and some fresh green onions for an explosion of flavors! The chewy and crispy bread with the savory steak and egg is so good I'm drooling just thinking about this spectacular breakfast.
4

 

pieces

 

of thick french bread

5

 

oz.

 

extra sharp cheddar

 

shredded

6

 

Tbsp.

 

butter at room temp

 

divided

10

 

oz.

 

New York Strip Steak

salt & pepper to taste

3

 

green onions

 

diced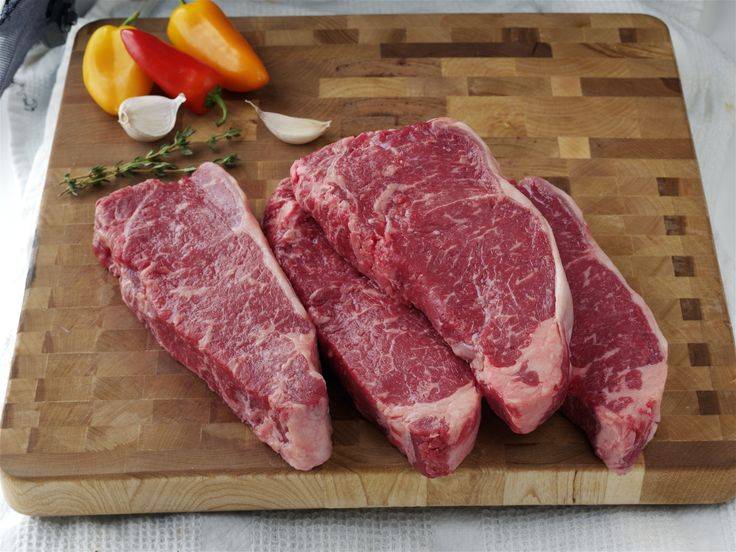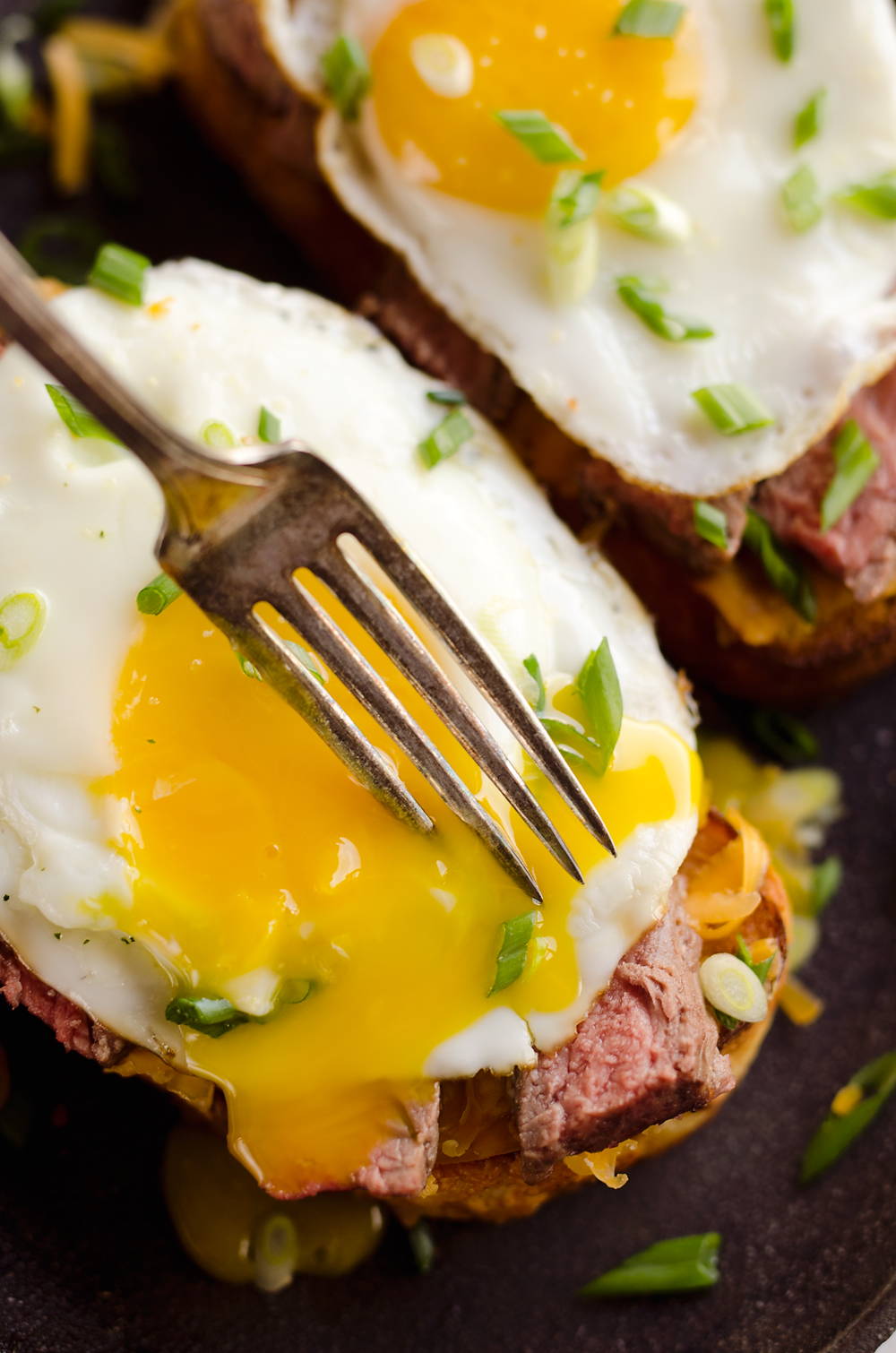 Season your steak with salt and pepper.

Add 2 Tbsp. to a large skillet over medium-high heat. Cook your steak to your preferred doneness.

When the steak is done cooking, set it on a cutting board and let it rest for at least 5 minutes.

Meanwhile, using2 Tbsp. butter, butter each side of the french bread and add it to a separate skillet over medium heat. Cook on each side for 1 to 2 minutes or until it is toasted golden brown. Top the toasts with the shredded cheddar.

In the same skillet you cooked the steak, reduce the temperature to low and add 2 Tbsp. butter to the pan. Gently crack the eggs into the pan so they don't touch.

Cook the eggs uncovered for 5 to 6 minutes until the whites are set. Use any excess butter in the pan to spoon over the eggs as they are cooking.

Slice the steak against the grain into 1/4" thick pieces. Layer the steak over the cheddar toasts and top with one sunny side up egg. Sprinkle with salt, pepper and chopped green onions.

Serve immediately.
---
I love steak and eggs, great protein. Thanks for that amazing recipe!
- Miami Food Network -
Breakfast Steak & Cheddar Toasts are a rich and decadent recipe filled with all the best parts of brunch. Tender steak is layered on top of a cheesy toast and topped with a sunny side up egg and green onions.