BBQ deviled eggs. Delicious deviled eggs with an irresistible bbq seasoning. They're the perfect accompaniment to your next cookout!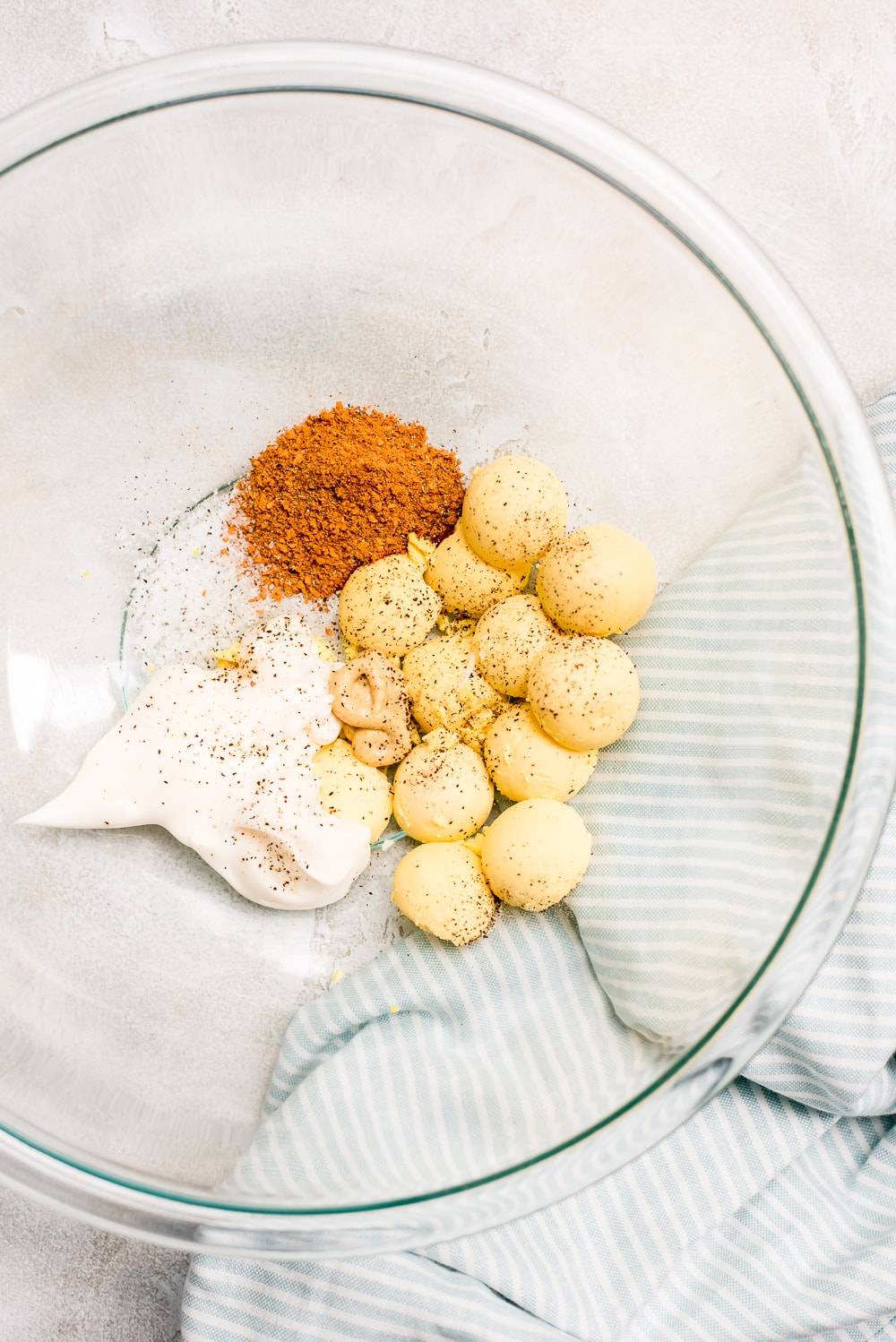 These BBQ deviled eggs are absolutely genius. They're packed with flavor and it's kind of hard to stop at just one or two, or even three. Basically, you're going to need to double or triple batch these.
6 large eggs
1 teaspoon Dijon mustard
2 dashes hot sauce
1 tablespoon dry BBQ
salt, to taste
pepper, to taste
1/2 cup finely chopped smoked meat of your choice (optional, but recommended)
1/3 cup mayonnaise
1 tablespoon pickle relish (optional)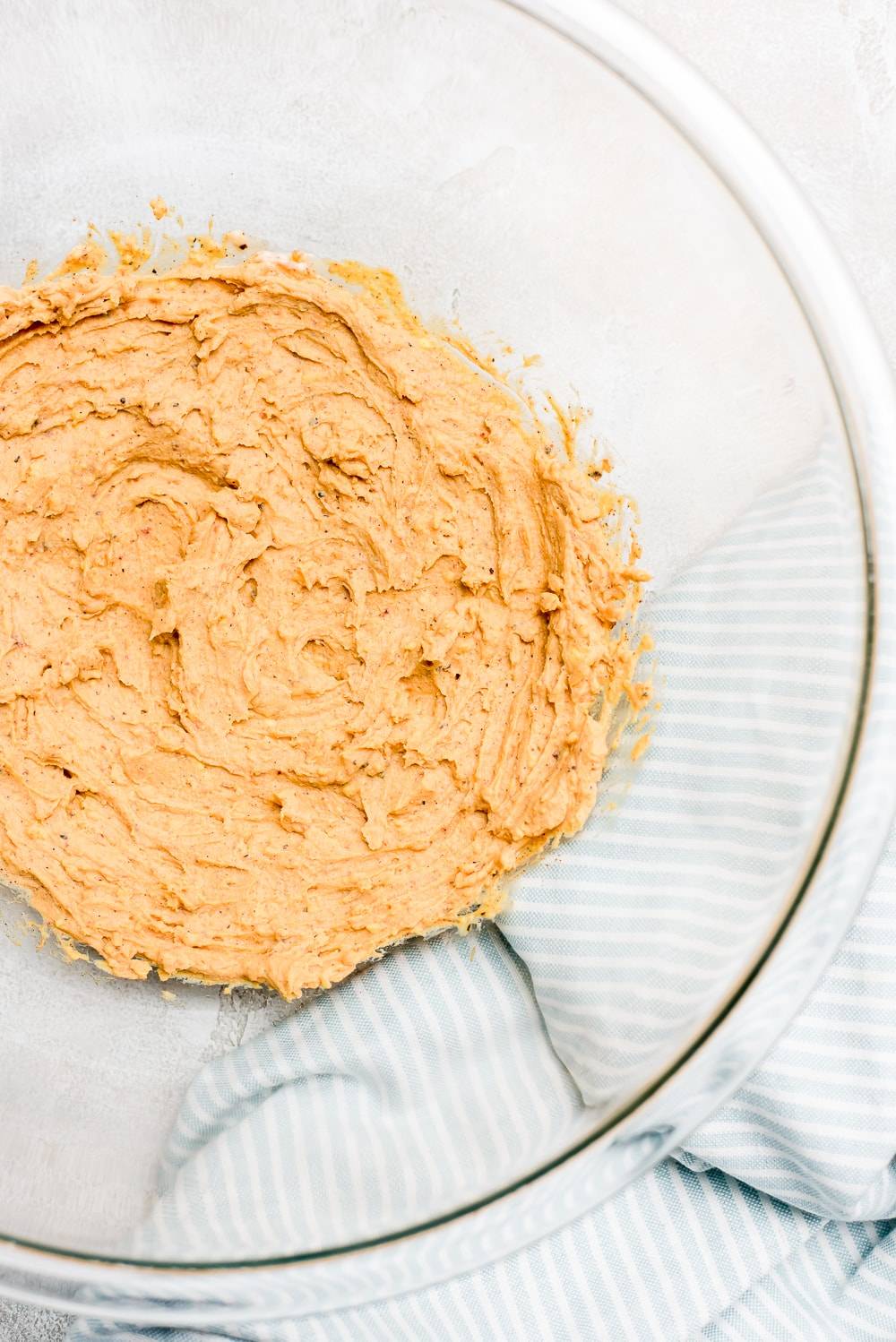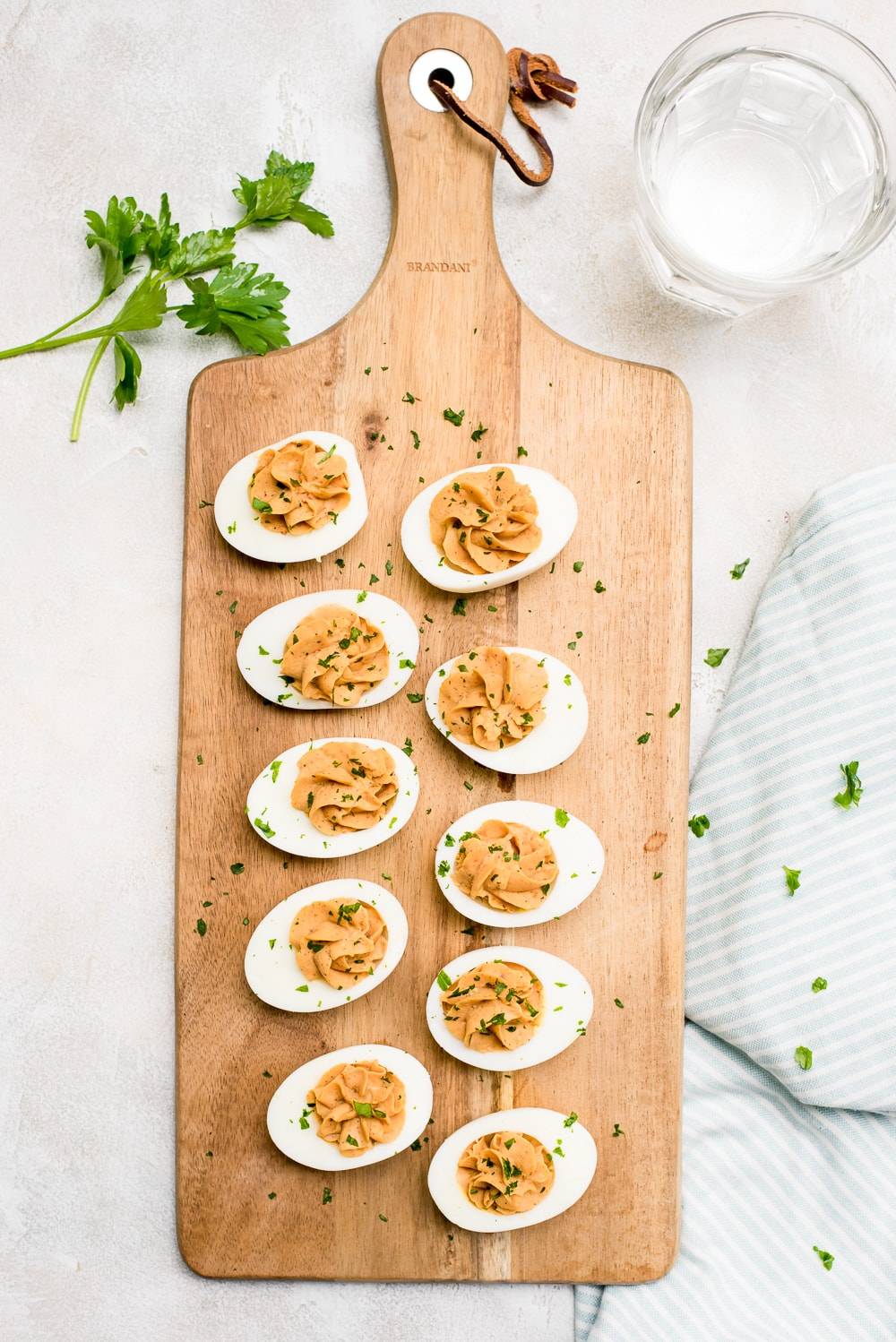 Boil the eggs to a medium hardness - about 10 minutes. Cool, crack, and peel.
Cut the eggs lengthwise and scoop out the yolks.
Mash the yolk with the mustard, hot sauce, BBQ seasoning salt, and pepper.
Stir in the meat, mayo, and relish.
Pipe or spoon the filling back into the eggs.
---
Nice idea for an appetizer. Thank you!
- Miami Food Network -
CAN DEVILED EGGS BE MADE THE DAY BEFORE?
Yes, you can make the bbq deviled eggs a day ahead of when you need them. They do need to be refrigerated, so store them in an airtight container before doing so. They can last two days in the refrigerator before you need them, but my recommendation is to not make them more than 24 hours before you plan on serving them.
CAN DEVILED EGGS BE LEFT OUT?
BBQ deviled eggs can be left out for a few hours and still be safely consumed. I would recommend not leaving them out uneaten for more than four hours.